The man suffered from verbal and physical harassment because of the ongoing 2019 novel coronavirus pandemic.
He then clarified that he's not Chinese but of another nationality
Just when people thought that the 2019 novel coronavirus pandemic is finally calming down, a sudden outbreak in South Korea has again brought the virus in the news headlines.
But aside from the disease itself, another problem that Asians are facing is racism from other countries. As the coronavirus originated from China, other citizens began making snarky remarks to any Asian looking person they see.
This puts the whole continent as victims of racism.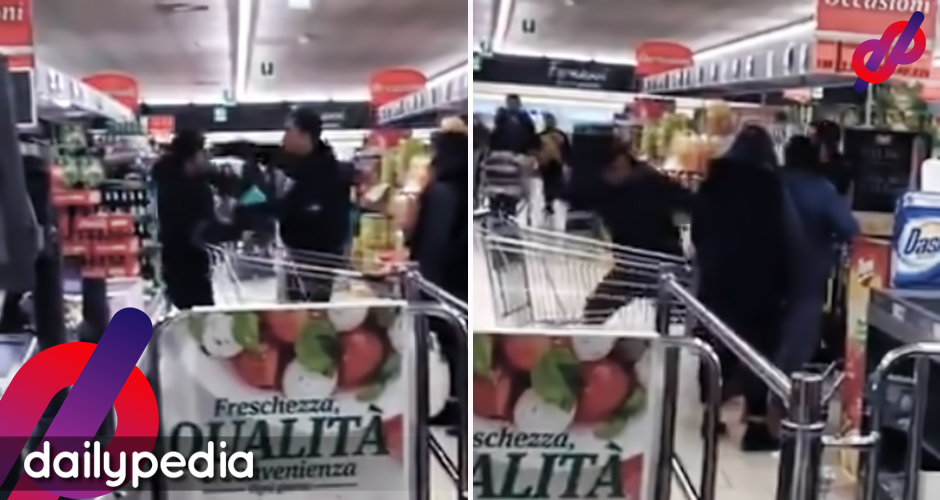 One example of this can be seen in a video that was taken at a local supermarket in Italy. A group of people was seen having an argument with an Asian man. Another man then stepped forward and suddenly punched the Asian, causing the start of a fight.
It turns out that the Italians were accusing of the man of being Chinese, even though he was a another citizen. He was also being addressed negatively because of the novel coronavirus pandemic.
"Discrimination against Asians has increased since the outbreak of infected people in our neighboring town," the netizen's caption said.
Other Twitter users also called out the racists and said that just because a virus came from Asia doesn't mean that they have the right to discriminate and how they don't stop with just verbal abuse but physical abuse as well.
This is how disgusting a racist can be. They attacked you verbally and mentally if you retaliate they will physically hurt you. COVID-19 is not an excuse for you to be hurt someone because of their race. https://t.co/q3W5JR3Aoz

— BB21WINKONPINK (@sketchyjazzy) February 26, 2020
Regardless of race, discrimination is NOT RIGHT! https://t.co/Kvfx0GR0jK

— Aicah Lee's SERENADE (@itsgaeun) February 26, 2020
Just because you're Asian doesn't mean that you're responsible for Corona virus. #JeNeSuisPasUnVirus #ImNotAVirus #Coronavirus #COVID19 https://t.co/P7QzWxIfiC

— Lawrence (@Lawrenc92872106) February 26, 2020
Another netizen even asked her sister to not migrate to Italy because of the severe racism against Asians, particularly the Chinese.
The reason why I have been asking my sister not to migrate in Italy this month. She looks like Chinese, and this might happen to her too.. https://t.co/AxYFBVrT0w

— Hanbabe (@myHanbabe) February 26, 2020