The post has over 20,000 likes
Netizen Al Martinez's post on Facebook is going viral for sharing an innovative idea with other netizens.
Couples these days usually do the money dance where paper bills are attached to a couple's clothes while they dance which is a tradition that aims to attract more prosperity. But this couple did it a little differently.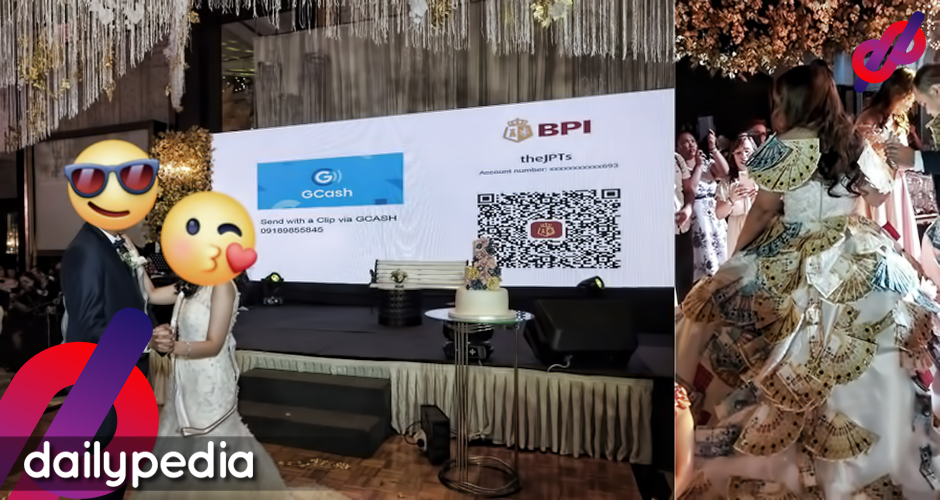 Recently, there was also a bride who was given 1 million pesos by the groom which also went viral.
In a post that has over 20,000 likes, and over 15,000 shares, Al uploaded a photo of a newlywed couple dancing in Diamond Hotel Philippines. with a led monitor in the background showing a QR Code managed by BPI, and a Gcash option with a mobile number on it.
He captioned the post "Millenials Prosperity Dance".
Instead of doing the money dance, the couple had a different, yet very creative idea. Guests that are willing to donate money to them wouldn't even need to bring it physically. The QR Code option is there to wire money to the couple electronically.
With the Gcash option, all the guests have to do is to type in the cellphone number on the screen and the amount of money will be transferred to the couple's account.
The BPI Mobile Banking application is used for online banking transactions. The guests with this application can just use their phones to scan the code on the screen and then the X number of money is wired immediately.
All the money is transferred to the couple's savings account, and is more convenient than bringing in real money.
Netizens were delighted with the creativity shown by the couple. Many of them are now planning on doing the same, and said that they will start downloading e-money applications.