A netizen asked Alex Gonzaga if she's close to the Marcoses.
Alex answered that she knows them but is not close to them.
Since 2015, the connection between the Gonzaga family to President Rodrigo Duterte and the Marcoses was documented when Manila Bulletin posted a photo of Toni Gonzaga and Paul Soriano at the vice-presidential campaign of Bongbong Marcos.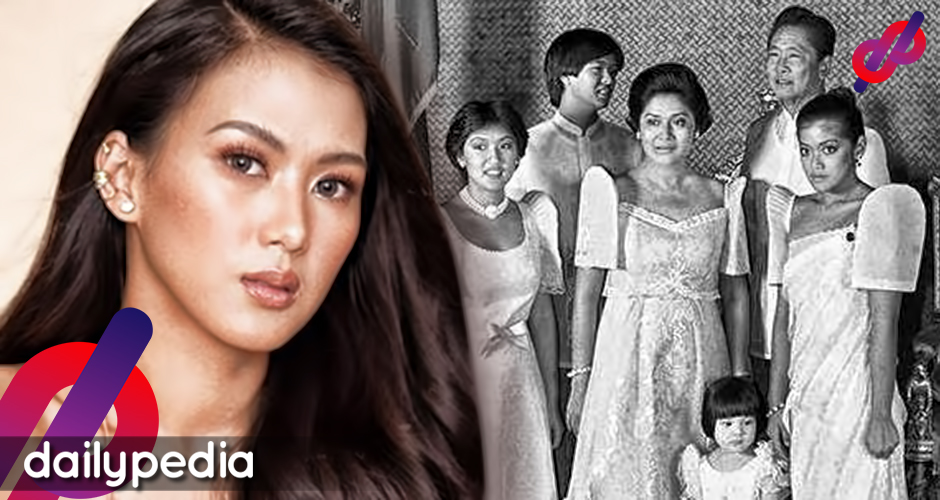 The couple has been mum about the issue, however, it was brought up once again when Toni's sister, Alex Gonzaga, was seen attending a private dinner at the Malacanang Palace that served as a thanksgiving for celebrities who support President Duterte.
German Moreno, Director Paul Soriano and Toni Gonzaga-Soriano showing their support for @bongbongmarcos pic.twitter.com/H3HiPfCJLm

— Manila Bulletin News (@manilabulletin) October 10, 2015
Marcos was also present at the wedding of Toni and Paul in the same year.
Among the attendees were John Lloyd Cruz, Toni Gonzaga, and Gretchen Ho. In a now-deleted tweet, the younger Gonzaga explained that she was not aware of the purpose of the event.
The family's closeness was also shown during the 2019 voting period when Toni and Alex arrived at the San Isidro Elementary School with their father Bonoy Gonzaga and their Mommy Pinty. The sisters supported their father in his failed mayoralty bid.
Sisters Toni and Alex Gonzaga arrive at San Isidro Elem School in Taytay, Rizal polling precinct with their father, mayoral candidate Bonoy Gonzaga and Mommy Pinty | via @mariovdumaual #Halalan2019 pic.twitter.com/aKv3awkpsu

— ABS-CBN News (@ABSCBNNews) May 13, 2019
On March 24, Alex tweeted a prayer asking God to "touch all our leaders/authorities to use calamity funds for the people" and not be tempted to use it for personal gains.
Lord please touch all our leaders/authorities to use all our calamity funds for the people. In this time, wala na sana matempt magtago for personal interest. People are dying and sacrificing their lives. This is our prayer.

— Alex Gonzaga (@Mscathygonzaga) March 24, 2020
This sparked a question by one of the netizens, asking Alex to forward the prayer to the Marcoses since her family seems to have close ties with them.
Hi @Mscathygonzaga close family nyo sa Marcoses, right? Kindly forward your prayer to them too. Thanks. https://t.co/uAJJaL95Z8

— ralph william (@ralphmeris) March 24, 2020
Alex clarified that she knows the Marcoses but is not really close to them.
Kilala, yes 'coz of our in law. Close? Hindi.

— Alex Gonzaga (@Mscathygonzaga) March 24, 2020
On March 25, Alex tweeted again, slamming selfish politicians. She said that times like this really shows the true colors of those who are really passionate about serving the country and those who will first choose themselves.
Sa panahong ito nakikita na talaga natin kung sino ang may tunay na concern sa taong bayan at sarili lang ang iniisip. 😞

— Alex Gonzaga-Morada (@Mscathygonzaga) March 25, 2020
She also clarified that she doesn't endorse any politician aside from her father and one party-list.