Netizens poked fun at how ABS-CBN broadcasters Noli de Castro, Ted Failon, Gerry Baja, and Anthony Taberna have remained silent on the renewal of the television network giant's franchise.
Netizens noticed that the four broadcasters kept mum even after Solicitor General Jose Calida asked the Supreme Court on Monday, February 10, to revoke the legislative franchise of ABS-CBN.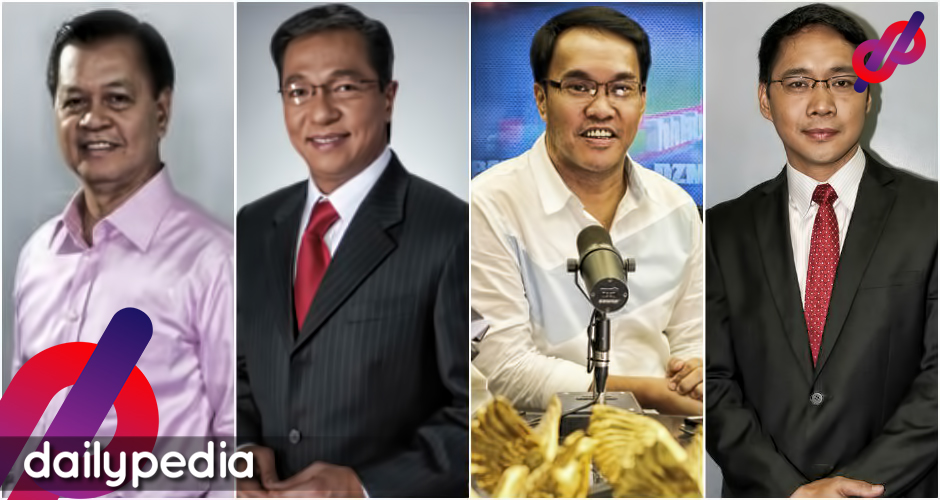 Calida accused the network and its subsidiary, ABS-CBN Convergence, Inc. of "unlawfully exercising their legislative franchises under Republic Act (RA) No. 7966 and Republic Act No. 8332."
RA 7966 pertains to the Act granting ABS-CBN Corporation franchise to operate, while RA 8332 is the Act Granting Multi-Media Telephony, Incorporated, a Franchise to Construct, Establish, Operate and Maintain Radio Paging System in the Philippines.
Multi-Media Technology, Inc. is also known as ABS-CBN Convergence, Inc. and is the network's communications arm.
Calida also accused the network of having a form of foreign ownership through its Philippine Depositary Receipts (PDRs), in violation of the foreign ownership restriction on mass media in the Constitution.
Reactions poured in after Twitter handler @MalacananEvents posted an alleged statement of the four well-known radio and television personalities, but it was blank.
LOOK: Joint Statement of Noli de Castro, Ted Failon, Gerry Baja, and Anthony Taberna on quo warranto case filed vs ABS-CBN. pic.twitter.com/lzN2ZD8o5L

— Malacañang Events and Catering Services (@MalacananEvents) February 10, 2020
A lot of netizens reacted to the post, mostly writing funny comments about it.
Here's what they said:
"Can u read this @tedfailon @tunyings_kaindo @gerry_baja @vpkabayan? Nasaan daw mga ba**g nyo, este, mga boses nyo pala?! 😂😂😂"
https://twitter.com/SnowflakesObsi1/status/1226772363590586368?s=19
"Watching Taberna & Baja now. Obviously these 2 dutz avoided mentioning about abs-cbn. Samantalang ingay ng mga yan sa mga "safe" news. Pinagtyagaang asarin si DOH domingo at pag usapan ang fake news."
Watching taberna & baja now. Obviously these 2 dutz avoided mentioning about abscbn. Samantalang ingay ng mga yan sa mga "safe"news. Pinagtyagaang asarin si doh domingo at pag usapan ang fake news. @ABSCBNNews @dzmm

— millennial mom (@luvbrewedcoffee) February 10, 2020
"Natameme. 😄😁"
Natameme. 😄😁

— arthos (@arthos3) February 10, 2020
"Nakakabingi, nakakaduling, nakakaimbyernang katahimikan."
https://twitter.com/eragon2024/status/1226759695802613761?s=19
"Ang linaw linaw nang statement nila. 🤣🤣🤣"
https://twitter.com/Poy1128/status/1226752705013530624?s=19
"They are the silent squad!"
They are the silent squad!

— Nena paler (@PalerNena) February 10, 2020
Ted Failon having no follow-up questions to Ina Reformina in #TVPatrol reporting people rallying for ABSCBN.

OKAY.

— Rod Magaru (@rodmagaru) February 10, 2020
Ma'am Karen, can you forward this to your co-journalists Anthony Taberna, Ted Failon, Noli de Castro and Gerry Baja? They forgot how democracy works e. You should have told them. https://t.co/JBUC87nJGw

— JCO (@caloyoblea) February 10, 2020
https://twitter.com/giandrocketman/status/1226856739284217864
Bat walang masabi yung mga pro admin na si Gerry Baja at Anthony Taberna? Pati na din si Ted Failon at Noli De Castro? Wala ba silang pakialam?

— ambivlnt (@always_nervous) February 10, 2020
Talagang may anay lang talaga. Gerry Baja, Anthony Taberna, Noli De Castro, Ted Failon. Hindi kailangang maging perfect ng ABSCBN pero tang-ama talaga ng apat na 'to.

— Kuwelaping (@KuweLaping) February 10, 2020
Noli, Ted, Anthony, Gerry, Vice (na na sa beach) ano say niyo? Tatalikuran niyo ba ang nag bigay sa inyo ng prosperidad sa buhay?

— Miguel (@DelrMiguel) February 10, 2020
Aside from the four, their fellow ABS-CBN broadcaster Julius Babao also remained mum on the subject.
On the other hand, ABS-CBN news personalities like Bernadette Sembrano, Ces Drilon, Karen Davila, Lynda Jumilla-Abalos, Doris Bigornia, and Alvin Elchico have openly expressed their support for the network.
ABS-CBN's franchise is set to expire in March 2020, with bills calling for its renewal pending before Congress.
President Rodrigo Duterte has been issuing threats to not renew the franchise of ABS-CBN since 2017 following accusations that the network did not air his political advertisements during the 2016 presidential campaign.
But Presidential Spokesperson Salvador Panelo has distanced the President from the petition filed by Calida against ABS-CBN.
He said Duterte does not care about the renewal of license of the network.
He added that the SolGen "is constitutionally bound to institute any action against any transgressions of law."
"And if a franchise holder is violating its franchise then it is his duty to file a petition of quo warranto," he noted.
Meanwhile, the ABS-CBN has slammed Calida for filing the quo warranto petition and called it a "serious prejudice of millions of Filipinos who rely on the network for news, entertainment and public service."
"We reiterate that everything we do is in accordance with the law. We did not violate the law. This case appears to be an attempt to deprive Filipinos of the services of ABS-CBN," the TV network said.
In a statement, the Lopez-led network said its PDRs were evaluated and approved by the Securities and Exchange Commission, as well as the Philippine Stock Exchange.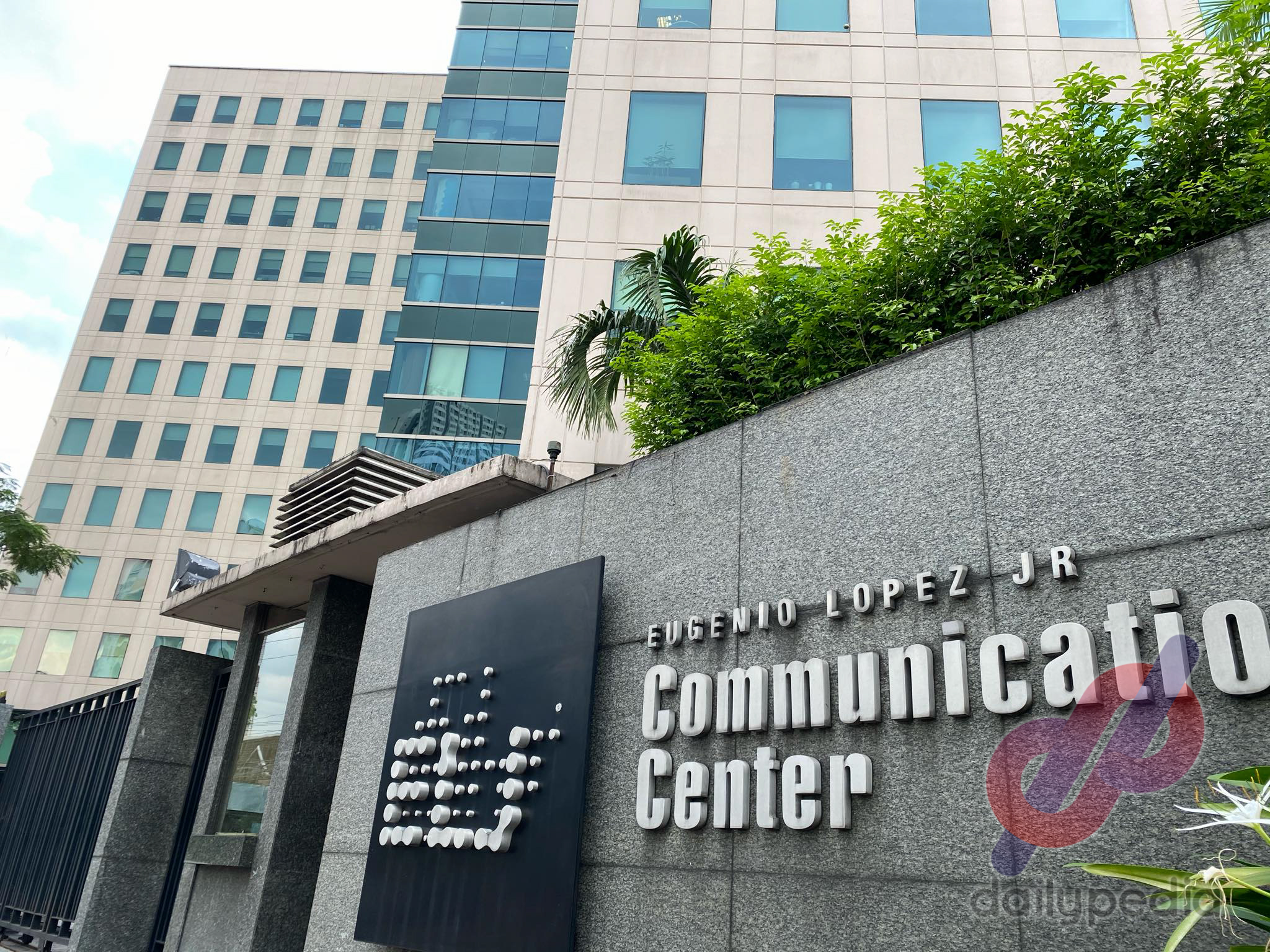 "These are the same instruments used by other broadcast companies to raise capital for the improvement of services," the ABS-CBN noted.
"The capital we have raised from the PDRs has enabled us to provide services to nearly 90% of the Philippines and to our OFWs all over the world," it added.
ABS-CBN also insisted that all its broadcast offerings like KBO received necessary government and regulatory approvals and are not prohibited by the franchise.
The network also defended its ownership of ABS-CBN Convergence, saying it was undertaken under the same law and structures that have been utilized by other telecommunications companies.
"The Senate, the House of Representatives, and the Executive Branch have assured the public that our franchise will be allowed to go through the proper renewal process in a fair manner," the ABS-CBN said.
"To that end, the filing of the quo warranto case is ill-timed given that Congress has already resumed its session," it added.