Filipino netizens tweeted out their frustrations toward the Philippine government.
They said that the government has no sense of urgency when it comes to the Wuhan coronavirus.
They also addressed the government's reasoning behind their decision to not to temporarily ban Chinese nationals from arriving in the country. 
The Wuhan coronavirus chooses no one when it comes to its deadly effect on humans. It can also be transmitted rapidly as it can be passed from person to person with just mere contact with someone contaminated.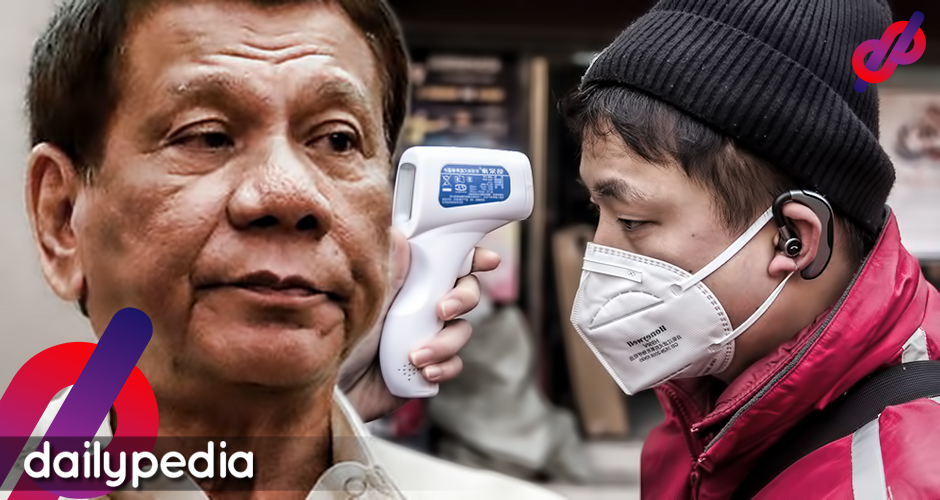 On January 30, the Department of Health finally confirmed the first case of nCov in the Philippines. The first case was a Chinese national who is confined to a government hospital in Manila.
This pushed Filipinos to request for the government to ban all flights from China. The government responded by saying that doing so might affect our diplomatic relationship with the country.
Netizens expressed their panic and frustration on Twitter with the government seemingly having no sense of urgency with it come to initiating precautions against the continuous spread of the virus.
We could have stopped the spread of the virus if we banned Chinese tourists from coming here in our country EARLIER, amidst the outbreak of the nCov-2019.

BUT NO,

THE GOVENMENT IS TOO NAIVE TO BAN THEM, PUTTING ALL OF US AT RISK TO BE INFECTED. #coronarvirus

— Jaycee Nigos (@Trojeanwar) January 30, 2020
Overthinking doesn't help. All right. Panicking doesn't help. We get that. But men. How can we not be hysterical when the government isn't doing anything? We have individual personal battles tapus poproblemahin pa natin itong dapat gobyerno ang namomroblema. Utang na loob oi.

— Nabila Mohamad (@maamnabs) January 30, 2020
this country prioritizes public relation over public health, anong klase gobyerno 'to? ang basura

— iah (@allxiah_) January 30, 2020
Sorry ah pero wala tayong dapat sisihin kung hindi ang gobyerno.

"Hindi natin kailangang i-ban ang flights"

Look at what you've done because you did not just didn't ban flights, but make it seem that they're very welcome even when we should be extra careful.

This is your fault pic.twitter.com/PMfzaLRDHp

— LA⁷ (@lancelotlurzano) January 30, 2020
I miss a government that's responsive, that prioritizes it's people rather than other country's feelings, that has a sense of urgency and does not delay meetings for tomorrow, that relies on science and research rather than greed — a government that governs and makes sense.

— K Manuel (@theklmanuel) January 30, 2020
They have labeled the Philippine government as "incompetent".
legit scared and wondering if i'll get to see the future kung ganito ka-incompetent yung gobyerno. damn, the world is such a sad and dark place to live in right now. fervently praying for better days. this is too much. i'm horrified. nCoV pls vanish:( https://t.co/RJIihuodIY

— Aalliah Blanquisco (@Aalliahmbb) January 30, 2020
https://twitter.com/jackieeeelou/status/1222873158320967681
Netizens have also expressed their disagreement with one of President Rodrigo Duterte's recent statements saying that the country's current problem is drugs.
"ang problema natin ngayon ay drugs"

ampota???? you're literally putting millions of lives in danger by being the ignorant ass that you are.

punyeta ng gobyerno, nakakagalit.

— ''02'' // happy jihyo day!! (@beaaacs) January 30, 2020
A Twitter user said that the government could at least help the Filipinos by providing them easier access to things that can help prevent contamination.
https://twitter.com/boyswbugs/status/1222850029620060160
A netizen gave everyone a piece of advice to stay healthy.
Wash your hands and get a new government.

— Jai Cabajar (@jaicabajar) January 30, 2020
As of writing, there has been a total of 204 deaths and 5,806 cases in Hubei province alone.