Amid the threat of the novel coronavirus (2019-nCoV), Health Secretary Francisco Duque III on Monday said the Philippines was not a third world country with a weak healthcare system.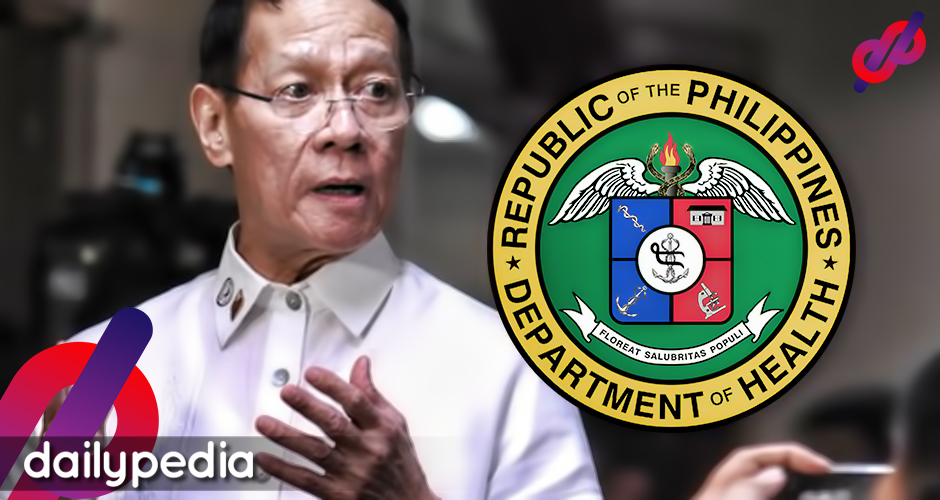 In an interview with DZMM, Duque said he does not think that the Philippines is one of those countries being referred to by the World Health Organization (WHO) with weak healthcare systems.
Last week, the WHO declared the outbreak of the novel coronavirus a global health emergency.
It also expressed fears of its impact in countries with weak healthcare systems, where it could potentially infect millions of people and kill thousands.
When asked if the Philippines was among countries with a weak healthcare system, Duque said "no."
"Hindi. Palagay ko ang binabanggit nila diyan tingin ko Africa, mga mahihirap na mga bansa. 'Yung sinasabi nila, 'yung weak health system 'yung mga talagang mahihirap na bansa," he noted.
"'Yun ang mga tinutukoy nila na weak health system na mahirap, mga developing third world countries. Eh tayo middle-income country na. Hindi tayo kasama diyan," he added.
https://twitter.com/MalacananEvents/status/1224144249983139840?s=19
Based on the latest United Nations Development Programme (UNDP) report, the Philippines' per capita gross domestic product (GDP), human development index (HDI), and life expectancy sit well below the thresholds for developed country status.
The country's infant mortality rate is also very high, its industrialization is minimal, and many of its citizens lack access to quality healthcare and higher education.
In the 2019 Human Development Report, the Philippines, with an HDI value of 0.712, placed 106th out of the 189 countries and territories.
Its infant mortality rate is 22 per 1,000 live births and its life expectancy is 71 years.
The per capita GDP in the Philippines is $7,943, well below any accepted minimum for developed country status.
The HDI is a metric to assess the social and economic development levels of countries.
It quantifies life expectancy, educational attainment, and income into a standardized number between zero and one; the closer to one, the more developed the country.
No minimum requirement exists for a developed country status, but most developed countries have HDIs of 0.8 or higher.
Last October, the 2019 Global Competitiveness Report of the World Economic Forum showed that the Philippines slipped eight notches down – placing 64th out of 141 countries.
Of the 12 areas measured — institutions, infra, health, labor market, information communications technology adoption, macroeconomic stability, skills, product market, financial system, market size, business dynamism — the Philippines' lowest ranking was in health at 102nd overall.
The Philippines is historically a third world country and is currently a developing country based on these reports.
On February 5, the Department of Health (DOH) has confirmed the third nCoV case in the country.
A 60-year-old Chinese woman, who arrived in Cebu City from Wuhan, China last January 20, tested positive for the nCov.
The government is also monitoring 133 other individuals, who may have been exposed to the virus.
The novel coronavirus has already infected more than 20,000 people worldwide and killed over 400 others — all in China except one in the Philippines.