Organizers of the 2019 Southeast Asian (SEA) Game seem to have done some "improvements" in an effort to at least tone down public anger that erupted over various complaints of some foreign and local athletes a few days before the sporting event kicks off.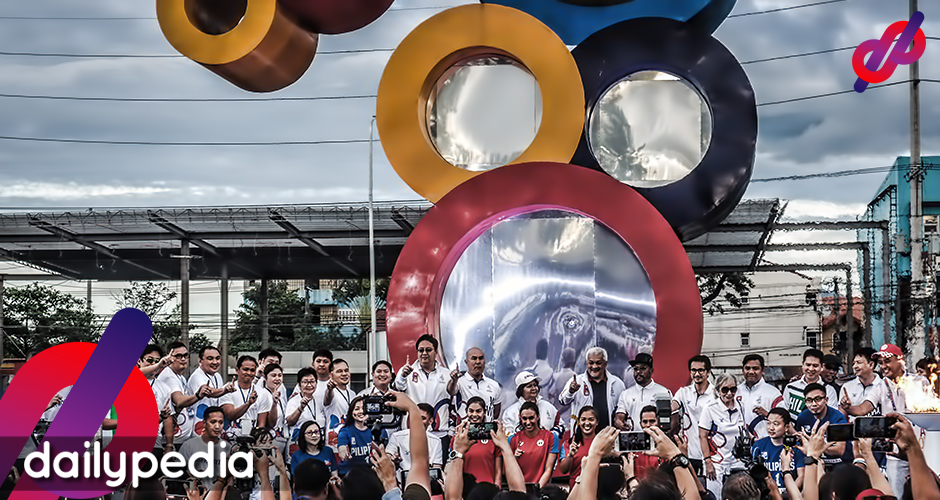 Several photos of "improved" food and venues for the athletes were uploaded online and many netizens were impressed.
Check out these photos below that have been making the rounds on social media since Tuesday:
Forget the "kikiam" controversy and look at these festive five meals a day with halal food for the foreign and local delegates.
Check out the schedule. 5 meals a day! #WeWinAsOne #SEAGames2019 pic.twitter.com/BgYwoiZPc4

— Mark Anthony Ozaeta, MIT, MBA (@OzaetaMark) November 26, 2019
Where's the Kikiam? Food catering for athletes! Oh ok naman diba? #WeWinAsOne #SEAGames2019fail #SeaGames2019 pic.twitter.com/CwdUCcvAzd

— Mark Anthony Ozaeta, MIT, MBA (@OzaetaMark) November 26, 2019
KIKIAM No more?!
The Main Dining Hall at the Athletes Village#2019SEAGames#WeWinAsOne
ctto. pic.twitter.com/nC27eMuRRO

— Philippines 2019 (@SeaGames2019PH) November 26, 2019
https://twitter.com/TwoCityTrails/status/1199267001266368512?s=19
LOOK: Food is served for #SEAGames2019 athletes in Horizon hotel, Subic (📸 SBMA) | via @gretsfullido pic.twitter.com/jgIbFEC8Qe

— ABS-CBN News (@ABSCBNNews) November 26, 2019
https://twitter.com/sportsdeskph/status/1199478941544697858?s=19
SEA Games Athelete's Village Update!

Here is a look inside the kitchen of the Athlete's Village with all our chefs and cooks preparing the athletes' nutritious and delicious meals, HALAL meals for Islam participants and visitors.

©️ Porch Jorolan#2019SEAGames #WeWinAsOne pic.twitter.com/6hD83YBIUJ

— Duterte – Robredo • Dubredo Supporters (@DUBREDO_Army) November 26, 2019
Clark International Airport is ready to welcome and accommodate the 30th SEA Games participants.
ALL DRESSED UP!

LOOK: The Clark International Airport is now ready to welcome and accommodate the 30th South East Asian Games participants. (Photos courtesy of Clark International Airport) #SEAGames2019 pic.twitter.com/TReX3AV9f7

— The Philippine Star (@PhilippineStar) November 27, 2019
A warm Welcome in the Singapore delegation at the Clark International Airport!#2019SEAGames#WeWinAsOne#Philippines2019#SEAGames2019#SEAGames

ctto. pic.twitter.com/Sic6VyKPLW

— Philippines 2019 (@SeaGames2019PH) November 25, 2019
Aside from the colorful tarps, Filipino bands playing Pinoy music will welcome the 2019 SEA Games delegates at the NAIA Terminal 3.
LOOK: New tarps and Filipino music to welcome 30th SEA games delegates at NAIA T3. pic.twitter.com/ujDA8RYUB9

— Jacque Manabat (@jacquemanabat) November 26, 2019
The Muntinlupa Sports Complex is all set for the Badminton event.
Take a look at Muntinlupa Sports Complex, the venue for the 2019 SEA Games Badminton event.

Show your support and love to our Filipino athletes! Get your tickets at https://t.co/Elc8L0V5p6 or head on over to any SM Tickets Outlet. #WeWinAsOne #2019SEAGAMES pic.twitter.com/hMnl4TdRQL

— OFFICIAL MUNTINLUPA (@OFFICIALMUNTI) November 26, 2019
The skate park venue in Tagaytay City is ready for the sporting event.
https://twitter.com/OzaetaMark/status/1199677944022482944?s=19
The Biñan Football Stadium will be the venue for football matches.
LOOK: Biñan Football Stadium — venue for the women's matches. #SEAGames2019 | @beafabregas pic.twitter.com/EUMlG5LPup

— CNN Philippines Sports Desk (@sportsdeskph) November 26, 2019
Clark Parade Grounds is a sleek venue for the Rugby and Archery events.
https://twitter.com/JohnnyGabcakes/status/1198801062628429824?s=19
— Avinag Leon (@_noelgavina) November 26, 2019
Take a peek at the Baseball and Softball field at the Villages.
https://twitter.com/JohnnyGabcakes/status/1199524894863609857?s=19
Different media centers for the 30th SEA Games boasted a new and improved look.
LOOK: The media center at the World Trade Center has computers, couches, free snacks, among others. @manilabulletin pic.twitter.com/UporRFkihX

— Joseph Almer Pedrajas (@MBSepPedrajas) November 27, 2019
From the unfinished Squash Center, the media center is now located at the refurbished Ninoy Aquino Stadium. | via @_iancruz pic.twitter.com/jFnAUJxIAN

— GMA News (@gmanews) November 26, 2019
Here's a look at the media center of the Binan Football Stadium #SEAG2019 @mbsportsonline pic.twitter.com/SvIi5H8lpW

— Jonas Terrado (@jonastsinelas) November 26, 2019
In the past couple of days, some foreign and local teams encountered transportation, accommodation, and food issues.
They had to wait for hours at the airport after being welcomed with crudely written signs.
Others had to sleep for hours on hotel floors waiting for rooms to become available.
Some foreign athletes had to cancel practice sessions because the venue was too far from their hotel.
Several local and international media also encountered problems in getting their IDs due to wrong names and rejected media accreditations.
They also complained of a "media center" resembling a barely lit warehouse.
Organizers had ignored the advice of the National Commission on Muslim Filipinos to ensure that delegates from Islamic countries are served halal food.
This allegedly resulted in the serving of "kikiam" and other non-halal food to some Muslim athletes.
But the management of Whitewoods Convention and Leisure Hotel later clarified that the athletes were served with chicken sausage, contrary to earlier claims that they had "kikiam," rice, and egg.
Netizens took to social media to express their dismay on the mishaps and called on organizers to get their act together.
Malacañang said President Rodrigo Duterte was "displeased" about the 2019 SEA Games fiasco and wanted a probe into why these things happened.
However, the President did not mention specifically holding accountable the Philippine SEA Games Organizing Committee (PHISGOC) and its chairperson, House Speaker Alan Peter Cayetano, for the lapses.
Netizens blamed PHISGOC and Cayetano for the problems hounding the sporting event that will formally open on November 30.
Cayetano earlier said the problem being faced by the host country is not new in the history of the SEA Games.
On Sunday, he visited foreign delegations who suffered transportation, hotel, food, and practice inconveniences upon their arrival in the country and apologized.
He assured them that the Philippine hosting will be great and meaningful for everyone.