A security guard called a transwoman's attention to say that she should not fall in line with the other female customers
The guard still insisted that transgenders shouldn't fall in line with other females
A passenger reacted that what the security guard did was not right
Filipino people are still in the process of accepting the LGBTQ community who often face discrimination.
A transwoman is a woman who was assigned as a male at birth. The process that a transwoman undertakes to undergo this transformation includes hormone replacement therapy and sometimes sex reassignment surgery.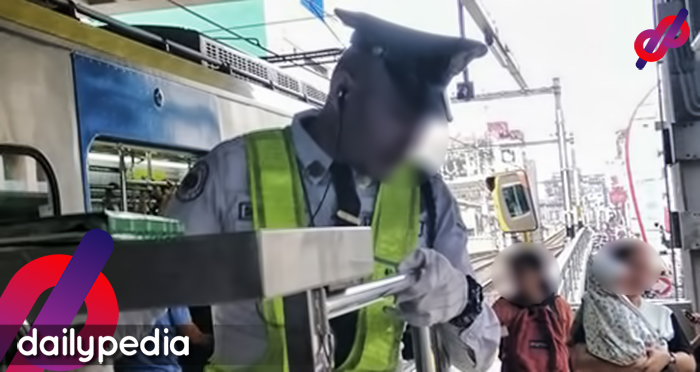 A transwoman with the username Darna Evangelista ranted on Facebook because of the humiliation and discrimination she received from an LRT security guard.
In her post, she said that for so many years she would always use the female comfort room and fall in line together with other females but this was the only time that she was discriminated because of her gender identity.
It was all happened when they were on their way home from Jose Abad High School in Manila. To save travel time, she and her boss decided to ride the LRT at Carriedo station. Both of them fell in line together with the other female passengers. Since the line was near the security guard station, she was immediately noticed and questioned about her gender identity.
In response, she asked if they (the guards) have undergone training on gender sensitivity.
"Sir hindi po ba naidiscuss sa gender sensitivity nyo na kaming mga Transwoman ay kinoconsider na babae (mahinahon na pananalita) ."
The guard also asked, "Nagpapalit na po ba kayo ng ano???? " which made her so furious. The guard still insisted that they shouldn't fall in line with other females.
When the train has arrived as they were ready to go, the security again called their attention with the used of a megaphone, " SIR BAWAL KA JAN KASI LALAKE KA PA RIN"
She confronted the guard for his actions to which the latter stated that they should wait for his boss to settle the matter.
When the security chief arrived, he immediately apologized for his subordinate and said they will not tolerate that kind of attitude. He also allowed to transwoman to fall in line with other females.
A passenger reacted that what the security guard did was not right, he could have even spoken to her nicely.
In the end, she pleads that the Anti Discrimination Bill will be signed as a law soon.