Jona Nguyen had his identity exposed by his Filipina date's family
Nguyen was threatened by his date's father
Says that he actually feels bad for the Filipina since she can't find true love due to her parents' over protectiveness
Jona Nguyen, an Asian American, went on the well-known Facebook group "subtle Asian dating" and shared his terrifying experience with his Filipina date.
The Filipina's name was Jewelia and they met on the dating app OkCupid.
They started off talking about online games and Jona decided that it was time for them to meet up.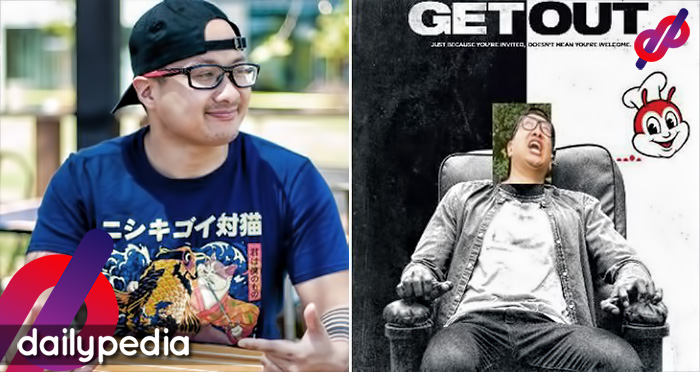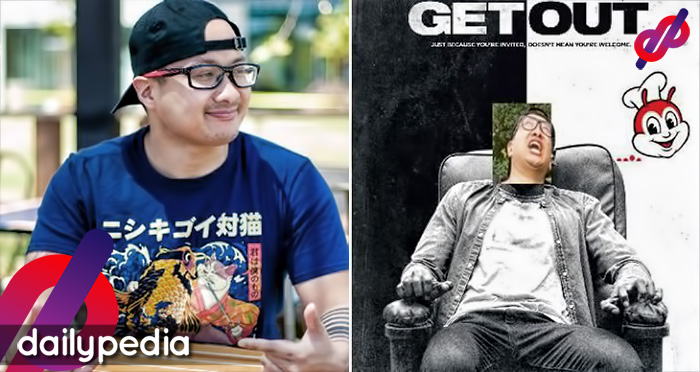 "After a few days of talking, I asked if I can take her on a date, and she obliges. Got her address, and bam, its time to rock and roll."
The day of the date, Jewelia called him and said that he has to meet her mom. He didn't see any problem with it so he agreed enthusiastically.
When he got to her house, her six-year-old brother greeted him and asked if 'he was the Jona guy', he said yes.
Jona walked inside and met with Jewelia's mom, who according to him had an unusual smile.
"She asks, 'Are you j0na? The boy trying to take my daughter out on a date tonight?' And in the process makes flicking gestures with her hand, with hot adobo sauce landing on my face. I say, 'Yes I am.'"
The mom then asked Jona if he knows 'THE ROUTINE". Jona is oblivious to this and says no. The mom then called Jewelia down and she came down looking embarrassed.
https://www.instagram.com/p/B0UyC3zBWdG/?utm_source=ig_web_copy_link
"I ask, 'what routine?' And then the most wicked smile comes on her face."
"You knot know da rooteen? Every boy has to go through the safety check!" says the mom.
Jona understands that Jewelia has protective parents and obliges to the "routine."
"I see Jewelia in the corner of the room sitting on those little Asian stools, head in her palms looking away from me, fear and pain in her eyes as if I am about to become a sacrifice."
The mom first asks for Jona's driver's license and he gives it to her. What surprised Jona is that she photocopied it.
"Mom then proceeds to look it over, walks away to another part of the room, and wheels out a PHOTO COPY MACHINE AND PHOTOCOPIES MY DRIVERS LICENSE."
The mom then asks for his wallet and browses through it, then does the same thing with his social security card.
"SHE PULLS OUT MY SOCIAL SECURITY CARD AND WALKS BACK TO THE PHOTO COPY MACHINE AND TAKES A PHOTOCOPY OF THAT TOO."
https://www.instagram.com/p/B0GoRF1hXqn/?utm_source=ig_web_copy_link
She then asks for his phone number.
"She then walks back over to me, asking me what my phone number is. I tell her, and then she takes out her cell phone, and calls me right there in front of me. My Three Days Grace ringtone goes off, and she tells me 'Pick up da fone.'"
The mom then asks the six-year-old to get their polaroid camera so she can take a picture of Jona.
"The mom then asks me to stand against this white wall, and that she needs to take a picture of me. I say sure, and then have my mugshot taken."
She attaches the Jona's photos to a wall full of other pictures of Jewelia's previous dates that had to go through the "routine."
"On the walls, is a string, attaching itself from wall to wall. And on the strings, are literally over 30 polaroid mugshots of guys. Guys who have suffered through this ruteen. Guys who have had their drivers license photo copied. Guys who tried to sample a bit of this sweet calamansi. My picture then gets attached to this string alongside my drivers license and social security."
The mom then asks Jona what his plan was, and Jona said that he would like to take Jewelia for a hike then got interrupted.
"No. You will take her to yogurtland on Cherry. She is to be home by 8 pm (It was currently 7:20ish PM). You are not allowed to touch her, and I will call you every 10 minutes and will want to speak to her. Do you agree to all this?"
Jona agreed but had no desire for a date anymore, he just wanted all of it to be over. Jewelia's father then came down with an intimidating presence.
"Then I hear footsteps descending from downstairs. Huge sounding footsteps. Emerging into my sight is a hulking black man built like Dwayne The Rock Johnson. He walks over to my polaroid, takes a picture of it, takes a few steps toward me, and says, 'If anything happens to Jewelia tonight, I will personally make sure I replace your mouth with your asshole and feed you your own shit for the rest of your life.'"
As they were leaving, Tonee the six-year-old takes down his car's license plate number.
The drive to Yogurtland was quiet and Jona was just suppressing his anger.
They got there and were silent until Jona said, "Okay what the fuck was that?".
Jewelia went,  "I'm sorry… my mom is a little protective."
Jona replied, "A LITTLE? I HAD MY IDENTITY STOLEN! WHY DIDN'T YOU TELL ME THIS HAPPENS!?"
Jewelia then said,  "BECAUSE I WANT TO SEE IF A GUY WILL EVER STICK THROUGH THIS FOR ME!"
https://www.instagram.com/p/B0eu5QPBR_y/?utm_source=ig_web_copy_link
Jewelia then started crying and everyone was looking at them. Jona tried to calm her down when all the sudden the mom called him and asked to speak with her daughter.
After a few minutes, Jona said that its time to go and angrily told Jewelia that they will never see each other again.
"Hell no, your damn family is crazy!!"
Jewelia started yelling, gaining even more attention from other customers.
"She starts going hysterical. She starts screaming loudly, yelling, sobbing tears, slamming her fists on the table, and is quivering in fear. I'm so afraid, attempting to calm her, and panicking because the other few customers in this yogurtland are just staring at me."
He breaks the number one rule by putting his hands on her shoulder in an attempt to try and calm her down.
"I then put my hands on her shoulder to try to calm her down, and am trying to reassure her that everything is okay. Then I hear a loud clack. A whiplash of hell entering. 'GET YOUR HANDS OFF MY DAUGHTER!'"
Jona turns around and sees Jewelia's mom storming straight at them.
"WHAT WAS THE RULE? I SAID DO NOT TOUCH MY DAUGHTER YOUR RAPIST! HOW DARE YOU PUT YOUR HANDS ON HER!" says the mom.
Jona left and got into his car while Tonee shot a nerf bullet at it. He left angry and confused.
"Are all Filipinos like this??? I'm just like holy shit what did I just go through. I never really thought anything was wrong with them having my information looking back in hindsight now because I was only 19 or 20 at the time, and I was new to dating."
He blocked all their numbers and never heard from then again. Jona actually feels sorry for Jewelia because her parents prevent her from enjoying dating.
"I hope that she has escaped her mother's grip and escaped, because thinking back now, she may have been suffering more than I have."