FPJ's Ang Probinsyano showed a female cop being raped by two suspects
PNP warns the show of their possible  on their agreement
FPJ's Ang Probinsyano is one of the most-watched television series in the country. While the show is phenomenally popular, it is not without its controversies. The series is all about the life of a policeman and digs deep into corrupt cops.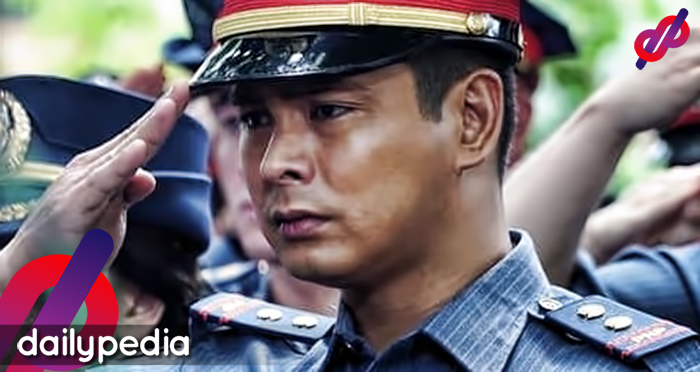 Chief Oscar Albayalde of the Philippine National Police has criticized the show before, saying that Soliman Cruz's character, General and PNP Chief Terante, was filled with ambitions of power and uses corruption to get what he wants.
The PNP also warned the show of the "illegal" use of police uniforms and vehicles.
Senator Panfilo Lacson on the other hand said that Terante was not fit enough to be the chief because of how out of shape he was.
Both DILG secretary Eduardo Año and DILG assistant secretary Jonathan Malaya once planned on filing legal actions against the show because they felt that the PNP was getting demoralized.
In November 2018, the PNP signed a  Memorandum of Understanding (MOU) with ABS-CBN which gives the network permission to use police uniforms, facilities, and equipment in the production of FPJ's Ang Probinsyano.
Now, the PNP is considering withdrawing their side of the agreement.
FPJ's Ang Probinsyano is in hot water again for their recent episodes.
The episode showed Bungo, played by Baron Geisler, leading his goons to restrain a policewoman while he sexually assaults her. In another scene, Bungo is also shown raping a second policewoman.
The women were then rescued by Coco Martin.
PNP Deputy Spokesperson PLTCOL Kimberly Molitas said that they are taking the situation seriously and will consider pulling back, as this is not the first time the show has offended the PNP.
"We will talk to the Production Staff of ABS CBN and look at possible violation of our existing Memorandum of Understanding. Depending on the extent of the violation we may warn them or rescind the said MOU."
The latest episode showed Cardo getting stabbed and shot. Netizens are speculating whether the show will end soon, or if the scene is just another dream sequence.
Ang Probinsyano, on tonight's episode, is still is continuing the scenes containing abuse and rape.

— Tris 瓜 (@alliec_t) July 16, 2019
https://twitter.com/maixrichport/status/1148569108138512384
https://twitter.com/chelleee222/status/1148567361709993987
nanay ko nanonood ng ang probinsyano, but tonights episode has taken it waaay to far. what the fuck is wrong with y'all

— kassey (@felicityssiren) July 9, 2019
too many disturbing scenes on ang probinsyano. many of these scenes could be triggering, but instead of reducing rape/abuse scenes, they fckng display it on national tv at a time when kids could be watching.

— zix (@rudosadeline) July 16, 2019