A writer addressed each of Jimmy Bondoc's assumptions in the latter's tirade against ABS-CBN
Writer Lolito Go also labeled Bondoc as a traitor
An open letter was written by a Filipino writer named Lolito Go for Jimmy Bondoc on his rants against the ABS-CBN.
In Go's open letter shared on May 23, he addressed each of Bondoc's assumptions in the Facebook post expressing his excitement over the possibility of the "biggest network" closing down.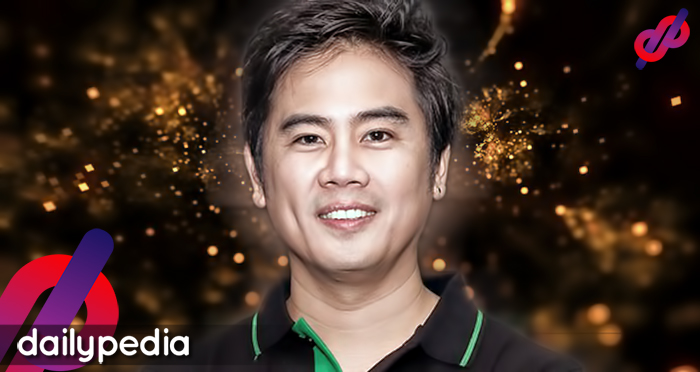 Bondoc said that, "ABS-CBN is a snake pit" to which Go pointed out that Bondoc is himself a snake who works for Malacañang and a traitor who betrayed the Filipino people.
"You yourself are a snake. The fact that you support a regime of traitors makes you a traitor as well"
He also explained why Bondoc was a traitor.
"Need I explain kung bakit kayo traydor? Anomalous deals with China. Mga mangingisdang tinataboy sa sariling teritoryo. Daan-daang libong illegal Chinese migrants na umaagaw ng trabaho sa mga Pinoy. Ang pagpayag ng gobyerno sa pagsira sa coral reefs at pagnakaw sa giant clams na ilang taon ding inalagaan ng mga scientist natin. Kayo ang mga ahas na pumepeste sa likas na yaman ng bayan!"
Second point, Bondoc said that, "Success inside ABS is based on politics and sexual favors." With this statement, Go said that Bondoc's position in the government was also based on favors, too. He even mentioned other names who were also appointed for government positions not based on their competency and honesty.
"Hiyang-hiya naman ako sa padrino system ng gobyernong kinabibilangan mo, Jimmy boy. Your position now, I am most certain, depended on political favors too. (I'm not sure about sexual favors though.) Marami kayo, si Ka Freddie, si Arnell Ignacio, si Mocha, si RJ Jacinto, etc. Kaya nga hindi na basehan ang competency at honesty eh. People are being appointed according to their willingness to become a 'yes man' and sing praises to your egocentric lord," he said.
Third, Bondoc also mentioned that "they have contests where winner have been pre-determined, or are manipulated to suits the whims of the hidden bosses." Go acquiesced that there may be certain contests that are vulnerable to entertainment politics, but it is wrong to generalize that all contests are being manipulated.
"This is also true with other networks. Irevoke na rin nating ang NTC licenses nila?" he said
Fourth, Bondoc stated that, "Their news is for sale, the highest bidder gets the slant." Go recalled the name of public relations practitioner Nic Gabunada who helped Duterte's social media propaganda during the national elections in 2016. Go pointed out that despite the issues that the network has faced, it had contributed a lot to the Filipino people.
"Pero kahit pagsama-samahin mo ang mga imperfections ng ABS, it is nothing compared to what it gives to Filipino people. At walang anumang dahilan, kahit gaano kabigat, para ipanalangin mo ang kamatayan ng isang institusyon na naging simbolo na ng pagbangon mula sa abo ng Martial Law," he said.
Lastly, Bondoc had also mentioned that the network "has countless victims, from sexual harassment to plain and simple bullying" to which Go also agreed. He said that there are sexual predators in ABS-CBN, but such people are everywhere, in offices, factories, and even other networks.
"Blame it on the culture of impunity, blame it on the culture of victim-blaming. Mas malalim na sipat ang kailangan natin dito at hindi selective justice at myopic singling-out-on-the-enemy tactics ng mga sipsip na katulad ni Jimmy boy," he said.
In the last part of the letter, he stated that Bondoc should have brought his issues to court and file a formal complaint if he has the legal basis to back his accusations.
"Kung may legal weight ang accusations, bring it to the courts. File a formal complaint."