Jimmy Bondoc took to Facebook to express his wish for a TV network's "extinction"
Bondoc explained why he wanted to see the biggest network close down
Bondoc was a former talent at ABS-CBN
Jimmy Bondoc has been less visible in the music scene ever since he was appointed Assistant Vice President for entertainment for PAGCOR in 2016 by President Rodrigo Duterte.
He is a staunch supporter of the President who has threatened to block the renewal of ABS-CBN's franchise.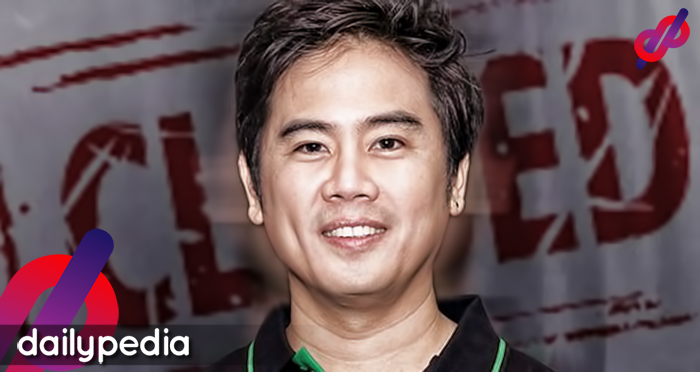 In his recent Facebook post, Bondoc revealed his excitement to see the biggest television network closing down.
It started off with an earlier post where he reacted to an ABS-CBN News Report titled Bong Go not accompanied by family at Senate proclamation which he called "malicious." He also expressed his eagerness for the network's "extinction."
He wrote:
"Napaka MALICIOUS ng abs cbn news.
I will eagerly await your demise.
Look at what this headline connotes.
And look at what the real reason is.
Your news section is nothing but a ____
Never mind.
I eagerly await your extinction."
In his next Facebook post, he explained the reasons he wanted to see the biggest network close down. For him, the company's success was based on politics and sexual favors and that people keep their silence because they benefit from it.
"I am so excited to see the biggest tv network close down. This company is a snake pit, where success is based on politics and sexual favors. NOBODY dares to talk about it because they either benefit from it, or they would rather not have them as enemies."
He wanted the netizens to read first his reasons before judging him for his eagerness to see this biggest network to close down.
"ART and CULTURE have been ruined by this network. Our moral fiber as a nation, too. Wide-eyed kids seek dreams and fall in line, not knowing the hell that their lives will be plunged into.
They have contests where the winners have been pre-determined, or are manipulated to suit the whims of the hidden bosses.
Their news is for sale, highest bidder gets the slant. And foreign groups are usually the victors."
He was also aware how people would react negatively to his post but he was so determined to speak up.
"I AM EAGERLY AWAITING YOUR DEMISE. I know how this sounds. And I know the nasty comments which are bound to come. I don't care. If you think COMELEC is bad, wait until you see the real machinery that is known as "the biggest network."
Bondoc claimed that closing of this network means "real change."
"This is not schadenfreude. This is hope! This is for real change. You have COUNTLESS VICTIMS, from sexual harassment to plain and simple bullying.
I am so happy that your time has come"
Meanwhile, Kapamilya actress Angel Locsin slammed singer Jimmy Bondoc for wanting closure of the 'biggest TV network.'
Bondoc was once a performer on some ABS-CBN shows.