Parking boy diligently earns and saves money to buy himself a meal
Netizens were impressed by the boy's industriousness
Yumgyeopsal-Baliwag Branch posted a photo on their Facebook page and shared the story of a parking boy who saved up enough money to be able to eat at the restaurant.
According to them, the little boy helps people park their cars to earn a living. The boy asks for free iced tea every day from the restaurant and one day he asked how much a regular meal was.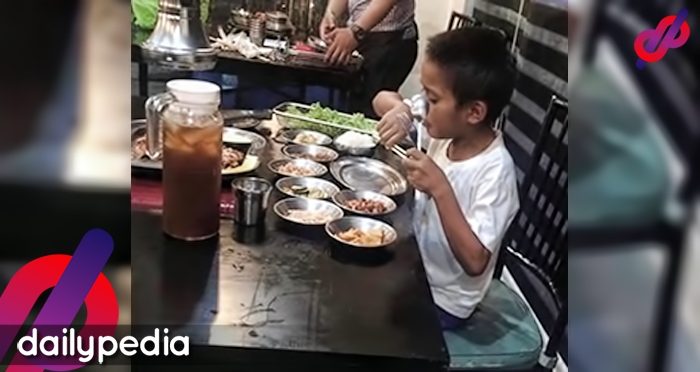 The restaurant has a special rate for kids below 4 ft. and the boy was already above that height, but the waiter gave the boy a discounted price of 175 pesos for a meal. The boy then went out and came back with the money.
What struck them the most was that instead of asking for a handout or begging for free food, the boy decided to earn the money to treat himself to a well-deserved meal. Additionally, the page said that people should treat themselves once in a while after putting in a lot of work.
They also gave the boy free cheese and ice cream to go with the meal.
Netizens praised the restaurant and the boy.
"As a kid he already has the necessary requirement for success. Imagine how he earn /save the money ? While some of the kids are just playing and watching movies all day this kid may be hustling on the streets. Reminds me of the story of Andrew Carnegie. Thanks for sharing. This kid certainly has a good future," said one netizen.
"Amazing. It's nice to learn the value of hard work and reward. Nothing in this world is free. Pag sunod sa mga simple notion of 'work for it to earning it; will mold a person big time. Sana ganito din ang mindset ng ibang mga bata," another remarked.
"Letting kids learn the value of hard work and the sweetness of its fruits is the most valuable thing you can give to them for free. Kudos to you guys," one added.
The post has nearly 140k likes as of this writing.