Jinggoy concedes and settled in the 15th spot for the senatorial race.
His half-brother, JV Ejercito in 13th place, just one spot behind in order to make it to the Top 12.
JV Ejercito says he is still the 'Good One'.
The sibling rivalry between half-brothers re-electionist senator JV Ejercito and former senator Jinggoy Estrada is still alive.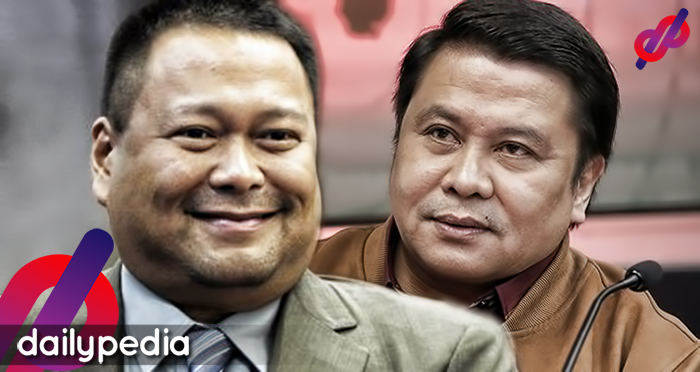 Before the elections, Estrada said that his brother was 'the good one' but he referred to himself as 'the better one'.
Former Senator Jinggoy Estrada is in 15th spot according to the unofficial tally for the senatorial race, but he decided to call it quits. He congratulated the the other candidates who made it in the 'Magic 12'.
JV EJERCITO IS NOT JINGGOY ESTRADA PEOPLE

— cræ (@krysshakcs) May 13, 2019
Interesting ! Jinggoy Estrada was number 13 in San Juan city ; JV Ejercito was number 3. In Manila Jinggoy was number 19 and JV Ejercito was number 9. ( fight of the good and the better one)

— jakejmaderazo (@maderazo_jake) May 14, 2019
ER Ejercito losing in Laguna.

Janella Ejercito losing in San Juan.

Erap Estrada losing in Manila.

Jinggoy Estrada and JV Ejercito possibly losing the Senate race.

Members of the Ejercito-Estrada clan could be the biggest losers of the 2019 midterm elections.#Halalan2019

— Dinney Latch (@dinneylatch) May 14, 2019
Interesting factoid in Senate result of San Juan—Jinggoy Estrada didn't make SJ voters' Magic 12. He came in at 13th, super underwhelming given it's the family bailiwick and he was mayor for almost a decade. Even more stark against his half-brother JV Ejercito's 3rd-place rank.

— Matthew Reysio-Cruz (@MatthewINQ) May 14, 2019
It's the end for the House of Ejercito-Estrada. Here's a list of those who lost:

Erap Estrada
JV Ejercito
Jinggoy Estrada
Janella Estrada
ER Ejercito
Gary Estrada
John Paul Ejercito

— Jasper 360° (@jaspersalceda) May 14, 2019
https://twitter.com/johnphilipbravo/status/1129046044669620226
One of his colleagues, Nancy Binay, finished made it to the 12th spot and he also congratulated her.
"Kay Sen. Nancy, alam ko marami ka pang magagawa sa Senado na makakatulong sa ating mga kababayang mahihirap. Keep it up! You deserve to keep the 12th spot because you have a very big heart for the poor and you are the BETTER person among others. Congratulations my friend," Estrada said on Facebook.", Jinggoy said on a Facebook post.
Meanwhile, his half-brother, JV Ejercito, finished in the 13th spot. JV tweeted, "I am still the good one."
I am still… The Good One.

— JV Ejercito (@jvejercito) May 16, 2019
Then retweeted an article about Estrada conceding with the caption. "And I am really the Good One…".
And I am really the Good One… https://t.co/FKe5T5bnm8

— JV Ejercito (@jvejercito) May 16, 2019
After a few hours, he tweeted, "Bitter." Netizens are still trying to figure out its crypted post.
Bitter.

— JV Ejercito (@jvejercito) May 16, 2019