GF caught her BF's habit of sniffing her armpits.
Netizens are torn between delight or disgust while watching the video.
Other Netizens opted to celebrate their intimate and comfortable relationship.
A girlfriend exposed her boyfriend on Facebook for his unusual act of love—that is, sniffing her armpits.
In a Facebook video posted by SJ Leyn, 19, she made a "hidden camera" prank to catch her boyfriend JC Mandado, 21, in the act of smelling her armpit. She wrote: 'ginagawamue ? 😂 'Yung bf mong adik sa amoy ng kilikili mo 😂❤️".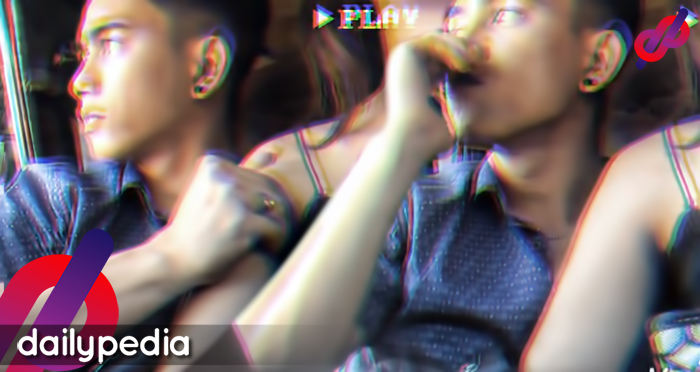 The viral post has now gained 24 thousand reactions and 38 thousand shares online, with most of the Netizens torn about being disgusted or being delighted over what they have witnessed. Still, many Netizens took the "armpit fetish" in stride and celebrated the couple's intimacy and being comfortable toward each other while others joined in on the fun of joking at Mandado's expense.
"Hinde tawas gamit ni ate sa kilikili nya kundi SHABU-SHABU hahah," commented HinAya Gornez.
"Yan ang mas magandang ginawa mo kay sa mag hit hit kanang anting anting," another Netizen replied.
"May bagong drugs na naman Pangulong DUTERTE OUH..lumabag na naman…👮🙅" replied Lester Emiaj Jagape.
In a chat interview with Dailypedia, Leyn, who is graduating on the K-12 program, shared that she met her boyfriend through her sister's classmate's friend. Leyn's sister showed her a picture of Mandado, an incoming Education freshman at the Polytechnic University of the Philippines, and asked if she wanted to get to know him.
https://www.facebook.com/ellaine.macariola.5/videos/771032749938903/
Leyn answered 'yes' and the two went on to meet at a mall. Their first meet up did not last too long but at that time, she was already harboring a crush on Mandado.
They then chatted often after their first meeting, until one day, Mandado confessed to her that he liked her. She admitted that he was her crush. They never went the usual route of courtship, but instead barreled through a relationship.
On November 5, they were officially a couple and even at the start of their relationship, they were already comfortable with each other.
Asked on her reaction about her boyfriend's fetish, Leyn said "Opinion ko naman po sa habit niya para sakin okay lang naman po kase para sakin ang sweet niya pag ganun siya
mas nararamdaman kong mahal niya'ko kase hindi siya nag-dadalawang isip na amoyin kilikili ko
."