A Netizen on Facebook shared news that Chin-Chin Gutierrez is a now a member of the Carmelite Sisters.
It has been a long-standing rumor and was even refuted by Gutierrez's former manager.
Netizens expressed support for Gutierrez's decision and she was once an award-winning actress.
Filipino actress and environmentalist Chin-Chin Gutierrez has left the Philippine entertainment industry nine years ago and is said to have pursued a higher calling at this time.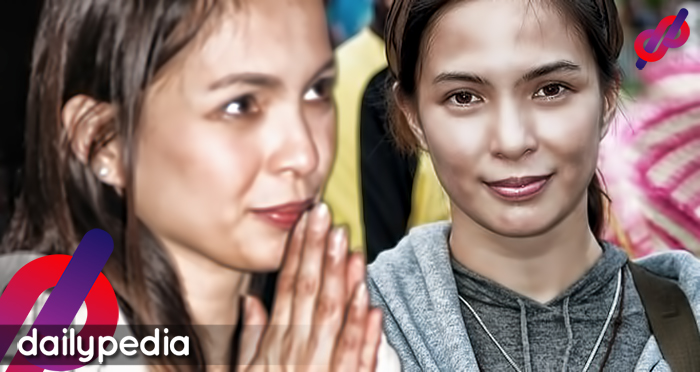 Her stint in the limelight came to an end in 2010.
After three years, however, she made headlines via rumors that she has entered the convent of the Carmelite Sisters. Six years later, a viral post from Netizen Vicksay M. Josol started the rumor mill once more via Facebook as she claimed that Gutierrez is now a full-fledged consecrated sister of the Carmelite Convent and is now known as Sister Lourdes.
Anjie Ureta, her former manager, posted on her Facebook account years ago denying the claims.
In a report from WhenInManila, the manager said that the beloved actress was only serving in the Carmelite Convent as: "An ecological lay worker where the term 'Sister' is 'widely used in church-based community work as a sign of confraternity.
"She is a highly sought-after resource speaker and lecturer for Environmental Education, lending her expertise to a broad range of issues related to ecology and conservation, like Ecological Waste Management, Sustainable Development, Ecology and Spirituality, The Integrity of Creation, Sustainable Consumer Lifestyles, Women and the Environment, among others."
Nevertheless, support flowed from Netizens for her entrance to nunnery. Josol's post received six thousand reactions online with Facebook users giving her blessing for her faith and advocacy.
Maria Carminia Lourdes Cynthia Arnaldo Gutierrez, her real name, was first known to the Filipino viewers due to her 1992 role as Maria Clara in the CCP-produced mini-series Noli Me Tangere aired in ABC-5 (now TV5 Network).
She then went on to win prestigious awards down the lane of her filmography: 1995 Gawad Urian Award for Best Supporting Actress for Maalaala Mo Kaya: The Movie, 1996 Asian Television Award for Best Actress for Melinda, and 1998 Asian Television Award for Best Supporting Actress for Desaparacido.
Back in 2003, Gutierrez was also featured on the cover of TIME Asia's Asian Heroes. A year later, she became the recipient of The Outstanding Women in Nation's Service (TOWNS) Award for her environmental advocacy.
Tragedy struck Gutierrez in 2006 when their home was caught on fire. She suffered second-degree burns on her hands and feet as she was trying to save her mother.
Their house in Loyola Heights, Quezon City, a temporary shelter from incident four years ago also caught on fire in 2010.