An animal rights group strongly urged for the investigation of the group of men who allegedly gang raped a dog.
Netizens continued to tweet about the horrifying incident.
In a now deleted Facebook post, Strategic Power for Animal Respondents – Philippines (SPAR) urged the authorities of Puerto Prinsesa to investigate the alleged rape of a dog by a group of men in Barangay San Pedro.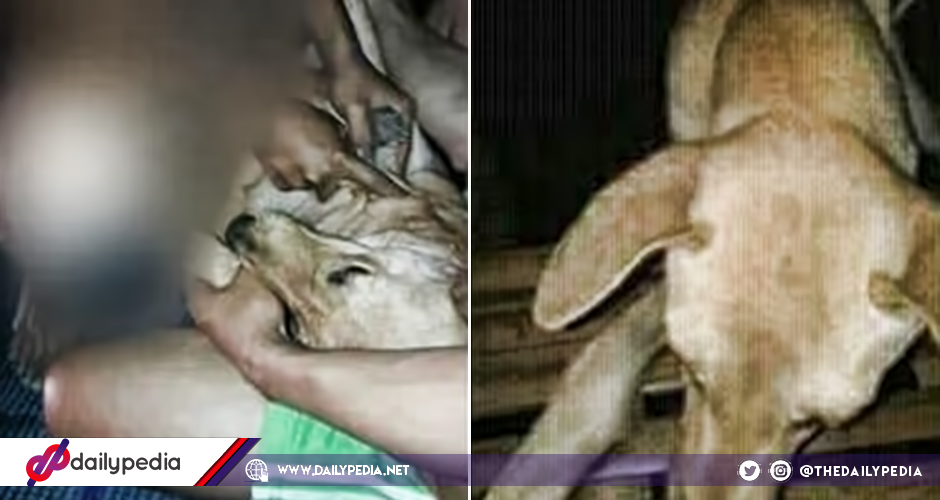 They said that raping a dog is a form of animal abuse and must be stopped as the suspects can also be a threat to the community.
It is said that SPAR's own investigation in the city soon by Norman Marquez, the para-legal support in Palawan.
READ: Dog 'Courage' dies after being raped by four men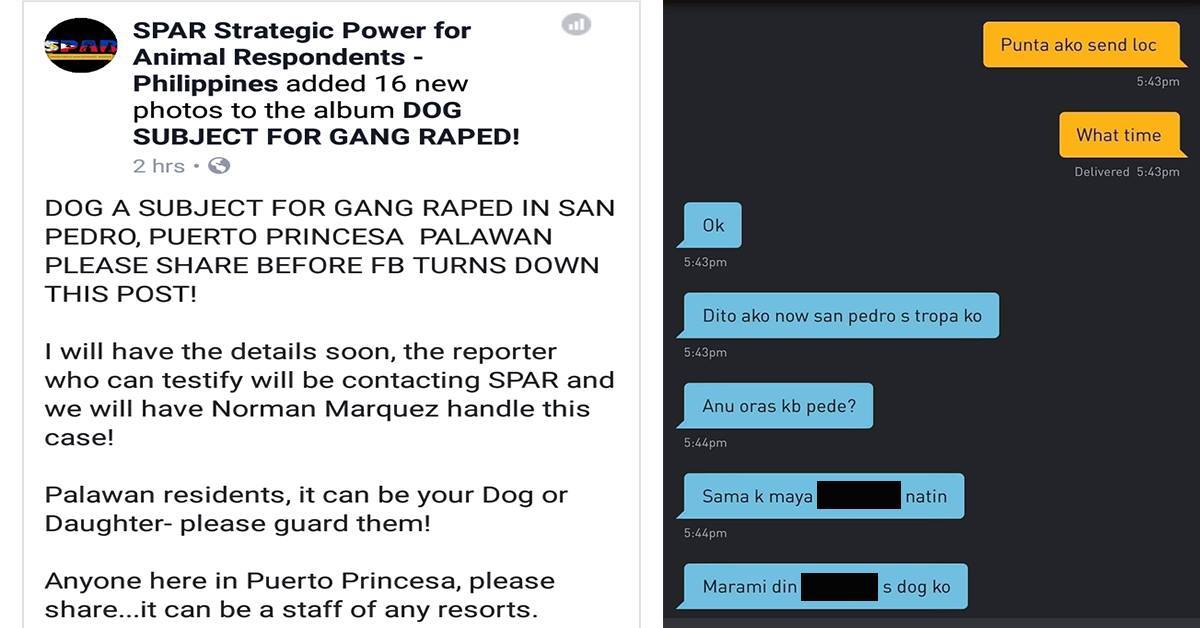 A few days ago, a netizen named Riesan Hermosa posted screenshots of two men talking in an app called Grindr. The first guy was urgent the other one to join in on performing sexual intercourse with the dog.
Whoever knows who this is message @PAWSPhilippines . I really hope this isn't real. https://t.co/km6SVjlP2P

— LoveMarie O. Escudero (@heart021485) January 10, 2019
Netizens continue to express their disgust and cry for justice for the dog.
i just saw a post in fb where a dog was gang raped!!!! GANG RAPED??? AND SOME STILL HAVE A MINDSET THAT RAPE HAPPENS BECAUSE OF CLOTHING CHOICES??? IM DONE. HUMANS ARE DISGUSTING

— dane (@dmacortez) January 9, 2019
Can I unsee those inhumane acts of bastard people who gang raped a dog? Pleasseeeeeee!

— Daniella De Mesa (@prettENGINEER) January 11, 2019
A woman in a coma was raped and gave birth to her rapist's baby. A group of idiot boys gang raped a dog. What the hell is wrong with these sickos?

— Jenn Ballenger (@jenyforlife) January 10, 2019
i JUST saw a tweet about how a dog was gang raped in Palawan…

WHAT KIND OF BRAIN DO THESE HUMANS HAVE AND THE WOULD GO ON AND RAPE A DOG????

AGAIN…. A DOG !!!!

A DOG

A FUCKING DOG.

— julianne | #StandWithFarmers (@julsmnd) January 10, 2019
a dog was gang raped in palawan. a fucking dog. HOW CAN SOME PEOPLE THINK WITH THEIR DICKS & NOT THEIR BRAIN??????

— Trisha Morris (@trishamorris_) January 10, 2019
There has been no updates from SPAR as of writing.