A PWD employee of Jollibee was caught diligently helping a woman clean up the table.
It is said in the  The Republic Act (RA) No. 10524, government agencies need to hire at least one percent of their positions for PWDs and private institutions were also encouraged to do so. 
No work is easy. As every task has its own challenges, everyone faces difficulties in their workplace, either it's something minor or something really hard to overcome and do.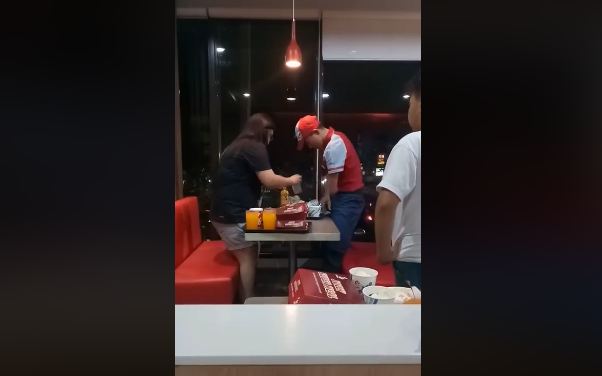 But a certain Person With Disability (PWD) has earned praises after being caught working really hard while helping a customer at a branch of Jollibee.
In a video origially uploaded by Facebook user Clairey Magas Ocampo, it can be seen that the service crew is busy assisting a woman with cleaning the mess of a previous customer.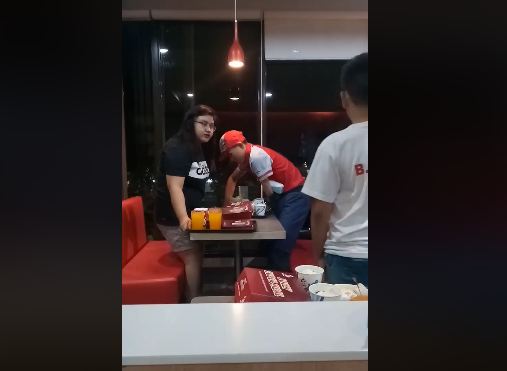 What was impressive is not the fact that he was helping, but it's because he only had one arm. But that didn't stop him from diligently doing his work and quickly lifting a tray full of plates and glasses.
The inclusion of PWDs in the work force has been made into a law by the Philippine government.
According to The Republic Act (RA) No. 10524, also known as An Act Expanding the Position Reserved for PWDs, government agencies shall reserve at least one percent of their regular and non-regular positions for PWDs.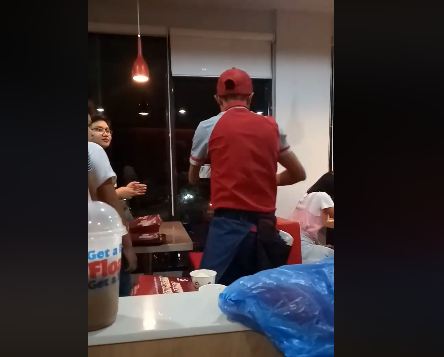 Private establishments with more than 100 employees are not required but they are strongly encouraged to hire PWDs as well.
Incentives are given to those who have PWD employees, such as a 25 percent deduction from the company's gross income of the total amount paid as salaries and wages to PWDs.