Mystica complained about her short stint in FPJ's Ang Probinsyano.
She proceeded to ask Michael V. for help in getting her in Bubble Gang.
Netizens expressed their opinions about Mystica's sentiments.
Mystica (known as Ruby Villianueva in real life) has sought the help of rapper-comedian-actor Michael V. to give her a chance in showbiz. This was also the way she appealed to Coco Martin to be a part of FPJ's Ang Probinsyano.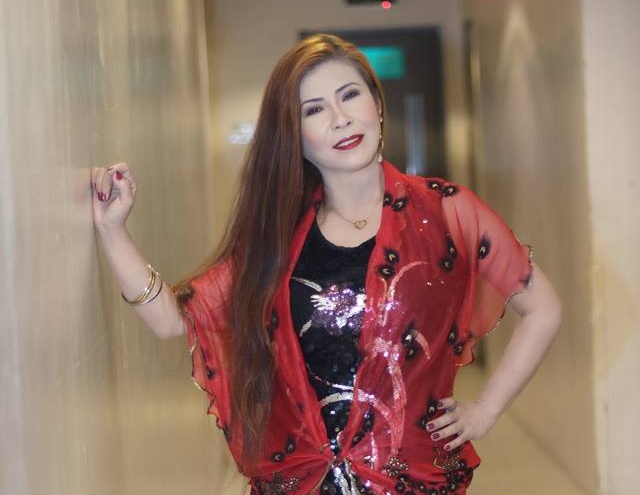 READ: Mystica expresses regrets over her 'axed character' in "FPJ's Ang Probinsyano"; the Split Queen-singer appeals anew but this time to Michael V of "Bubble Gang"
Via a Facebook live, she stated her disappointment when her character, Rosa, got killed in the action-drama series. She is now requesting Michael V. to have her as a part of GMA Network weekly gag show, Bubble Gang.
https://www.facebook.com/ruby.villanueva.900388/videos/192678555002009/
Netizens have expressed their reactions after Mystica has voiced out her request. A certain Duane Lao called her "bastos" and described her as a "primadonna".

Bastos ka naman girl. Nabigyan ka trabaho ngaun sasabihin mo nasusulsulan k lng. Sana wala ng hanash. Tingnan natin kung makapasok k pa uki sa showboz after. Alam naman na lahat why ka matanggal dahil primadonna ka. Agad nanghingi k agad ng sarili mong tent kaya nabuwisit ang producer sau at pinatay ang karakter mo. Magpaoaawa ka tapos makakuha k lng ng kontong break yumayabang ka agad. Nalukunod k sa isang basong tubig. Girlllll wag ganun. Tsala ung pinirito mong manok sa video kinainan mo tapos binalik mo sa paninda mo. Pota. Ang baboy!
Other netizens told her to be thankful that she even had the chance, instead of complaining about the lack of or short in exposure.

Pasalamat ka pa din dapat Mystica na at least nabigyan ka ng trabaho. Wag puro reklamo.

Walang utang na loob tinulungan na nga nag rereklamo pa…..
Hiya hiya din uy!!!!

Alam mo Mystica maliit man o malaki ang tulong na naibigay sayo dapat mo pa rin ipagpasalamat. Pero kung tinulungan kana ganyan ka pa eh mukhang ang mga Taong gustong tumulong sayo ang Kusang Lalayo sayo.
Anthony Sulayao Mabulac said that it's because of Mystica's rude behavior that led her to have only appear in FPJ's Ang Probinsyano for a short stint.

Masama daw kasi ugali ni Mystica.. Kaya tinapos agad character nya
Midge Banua Villarama then implied that she has no sense of gratitude and Coco Martin owed her nothing.

Utang na loob pa ni coco na kinuha ka? Kapal umangat lang ulit ng konti nagyabang kana naman, kaya ka bumabagsak…
Another username then urged Michael V to think about it as no one knew the real reason why she's not in FPJ's Ang Probinsyano anymore.

Naku michael v. Nagisip ka muna dahil malamang may rason yan bakit pinatay siya sa probinsiyano. Baka bigyan ka rin ng problema
Kate Gamara – Bribon said that it was all due to Mystica's over-the-top acting.

Oa kasi umarte ni aling rosa. Kya pinatay kagad. Hahaha. Pasalamat k p nga dapat ee. Lahit oa ka pnagtyagaan ka ng ang probinsyano. Gaga! Bawal oa sa bubble gang cpmedy kasi un. Bka mabadtrip lng viewera pg knuha ka!
Neither Michael V. or FPJ's Ang Probinsyano have commented regarding Mystica's statements.