Senator Richard Gordon suggested the addition of a 9th ray in the Philippine flag's sun.
Historian argued against the recommendation, saying that it will destroy the historical context of the flag. 
On Tuesday, September 18, senators discussed Senator Richard Gordon's proposal of having a ninth ray in the Philippine flag's sun.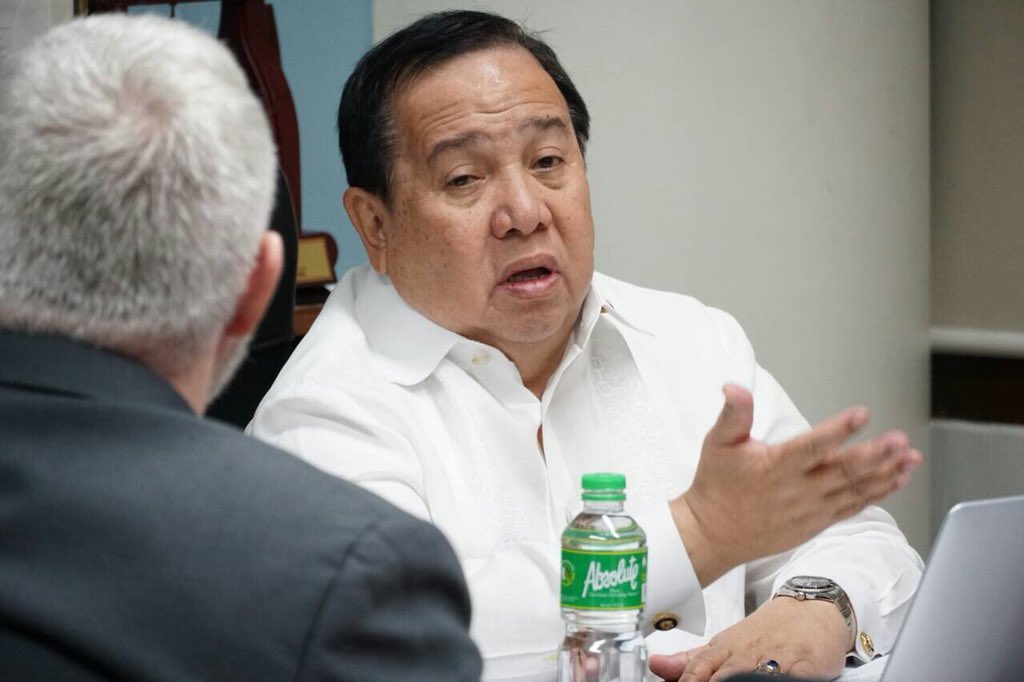 Gordon is the sponsor of Senate Bill 102 which states the need to increase the rays of the sun to represent the Muslims who fought against the Spaniards.
"I think inclusion should be the policy. To include our Muslim brothers."
On the other hand, Senator Franklin Drilon suggested a 10th ray for the people of the Cordilleras, which Gordon replied that one added ray can symbolize all the groups that are not a part of the original eight rays.
"The more important thing is when we replace the rays of the sun there will be discussions in our country's schools…reminding our people that we have a rich past."
Historian Xiao Chua contradicted the bill saying that an added ray would destroy the historical contect of the symbolism of the sun.
It is believed that the rays represent the first eight provinces that joined the fight for the Philippines' freedom, namely Batangas, Bulacan, Cavite, Laguna, Manila, Nueva Ecija, Pampanga, and Tarlac. Chua said that it's not the case.
"These were just the 8 provinces in which the Spaniards suspected that there are members of the Katipunan. To add the ninth ray to it would destroy the historical context. It is something that is not correct should we say it."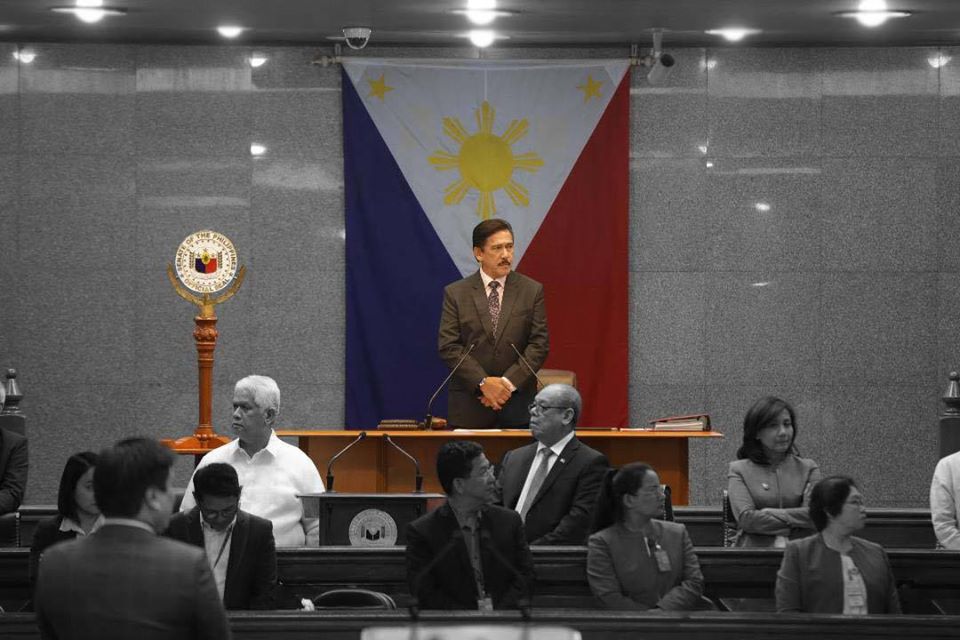 Adding to the suggestion to add a ninth ray, Senate President Vicente "Tito" Sotto III also urged a slight revision of Lupang Hinirang's lyrics. He wants to change "Aming ligaya, na pag may mang-aapi, ang mamatay nang dahil sa iyo" to "Aming ligaya na pag may nang-aapi, ang ipaglaban kalayaan mo" as the original one "sounds defeatist."