Gretchen Barretto, Mimi Que, and Patty Pineda, apologize via Instagram live over a June 6 video that went viral
Gretchen Barretto stated that she's still very immature and should act her age more
Actress Gretchen Barretto issued an apology last June 9 after her Instagram video went viral. The video contained Baretto with her friends Mimi Que and Patty Pineda laughing while reading a letter sender's request.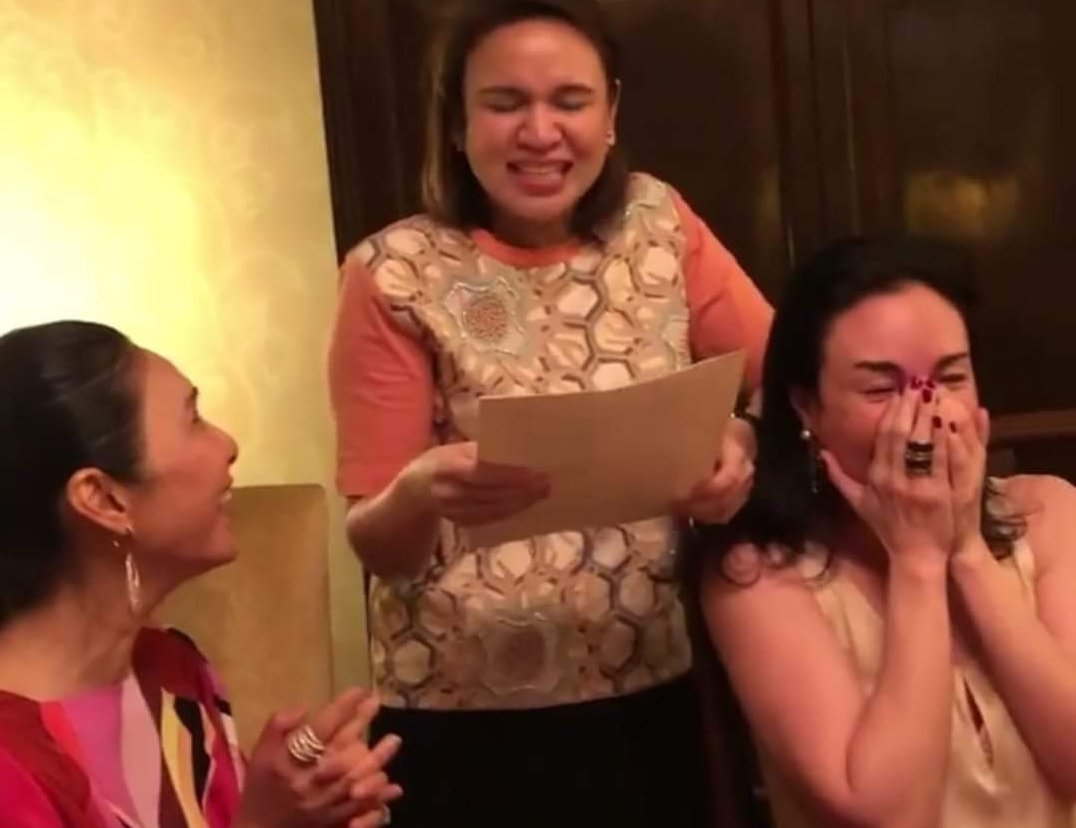 The trio was trying to read a letter sent by a woman named Jo-Ann Mula, who was asking for help on behalf of her mother-in-law.
In her apology, she stated that she sometimes forgets that she's 48 years old and she should be acting her age, but she also admitted that she's still very immature.
"Sorry po at minsan nakakalimutan ko po na 48 years old na ako (I'm sorry and sometimes I forget that I'm 48 years old) and I should be behaving my age.

But talagang sadyang immature pa rin po ako (But I guess I'm just very immature) and I am very sorry. I'd like to make a public apology, although Jo-Ann Mula already accepted our apology that very night,"
In the 30 minutes of live video, she clarified that she was not laughing about the letter sender being sick, contrary to what was pointed out by some netizens on Facebook.
She also said that she decided not to talk to the media. Gretchen said she was grateful for the support she got from her followers. She also thanked those who criticized her.
"I know that I have been a little… not a little, but very careless, very reckless with my ways. Like I said, I am flawed and I am willing to learn. I am willing to get hurt."

I am glad that we are going through this trial, this hurdle because it is only through this kind of situation we grow. And so we're learning to grow and tears won't hurt. It won't kill us."
Gretchen also mentioned that she has no plans for stopping on helping others.