A Policeman praised by netizens for doing his job.
Kindness caught in the act.
The Policeman was admired for being helpful.
EDSA can be a doomed road for people wanting to go to their work or go home swiftly. As the traffic is so erratic and unpredictable. You will be luckiest if you catch a bus or MRT without forcing yourself to sneak in so that you can be on time to go to your destination.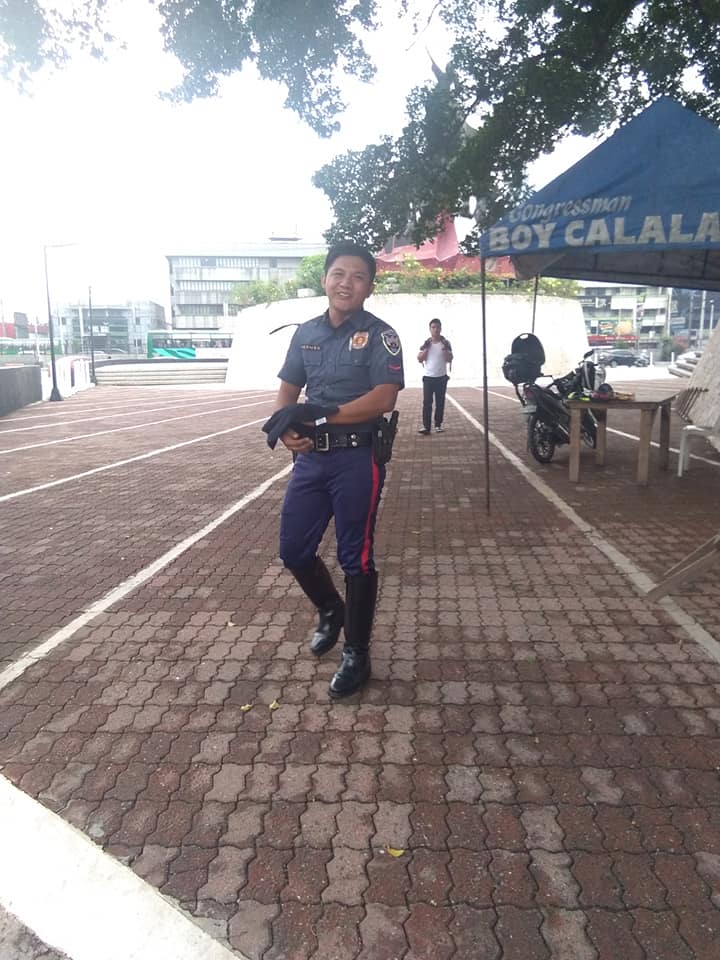 But what's worse though is, if you will be stuck in EDSA because your car won't start at all. What will you do?
Just ask Carolyn Pasaporte Jayme, together with her husband had trouble restarting their vehicle, however, a good police Samaritan named PO1 George Viernes helped them fix their car without any payments at all.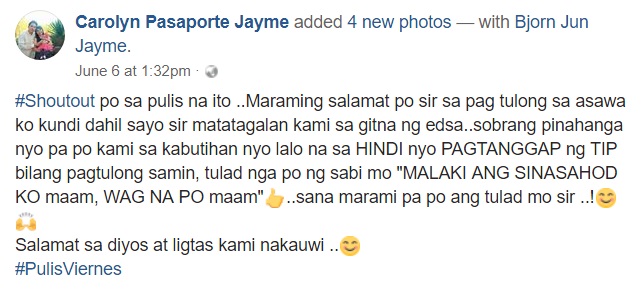 They offered him a TIP for doing so and helping them fix it but the policeman refused to accept it and told them that he has a good salary and that helping others who are in need is innate in him.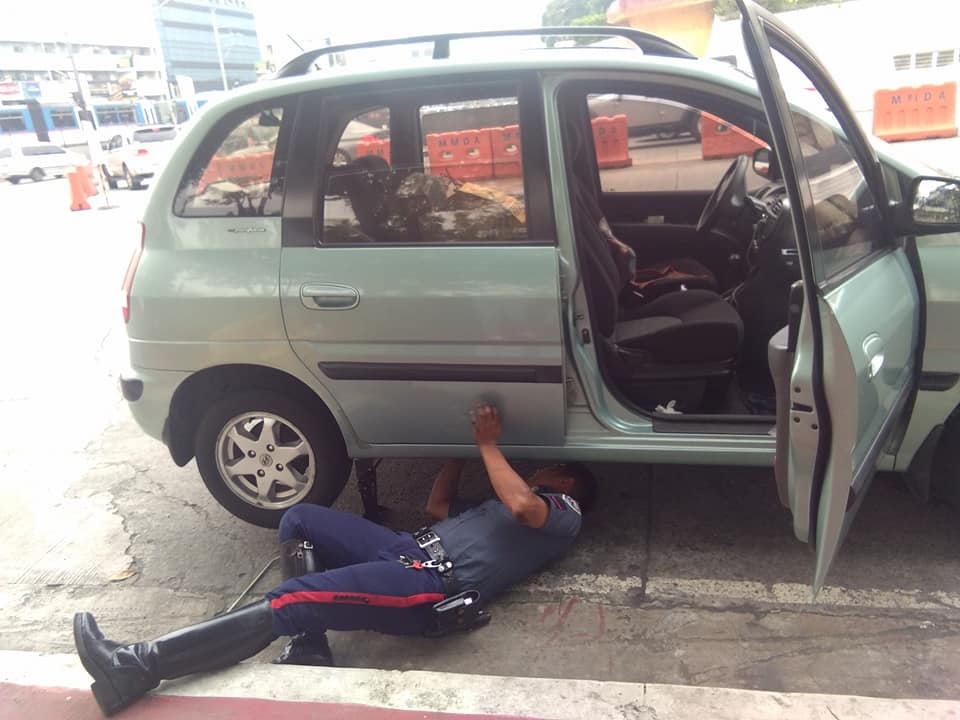 Netizens were quick to praise the policeman for his good will, flooding the Facebook post with tons of appreciations and well-wishing messages. As most comments were relating to and hoping that the authorities will do the same thing without even asking for any as an exchange for their efforts that they've exerted to anyone who's in need of help.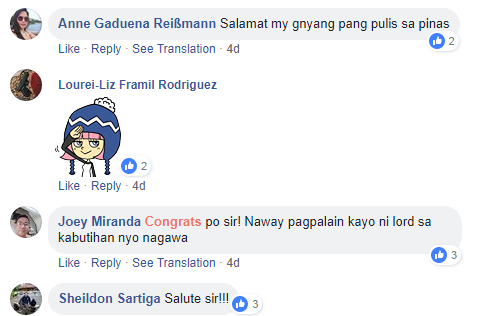 Jim Maglipon and Arjay Balon added: they wished that there are more policemen like him, doing anything without asking for money in exchange for their good Samaritan work.


The policeman reiterated that he is just doing his job and that he appreciated the post by responding via a comment.
"According to him,  it is part of their duty to help those who are in need and that there are other good policemen out there willing to help without expecting anything"

What do you think of this good Samaritan acts of kindness? Comment down below!