Let's go back to where it all started: their own little group, Hasht5.
Hasht5 is a boy-group which consisted of five members: Eric, CJ, Marlou, Jhimwell and Vincent. They called themselves entertainers.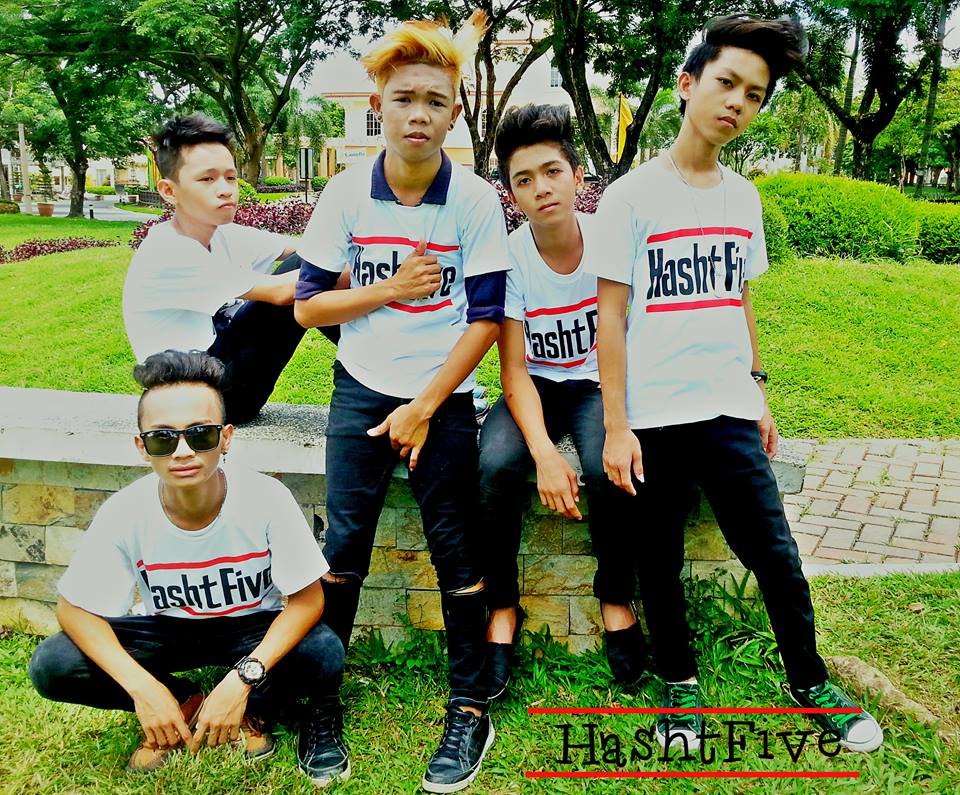 Marlou and Vincent were a part of their church choir. They used to hang out with another friend before they met Jhimwell. They planned to create a group of boys who can sing, dance and act. They planned to dominate the internet.
Their friend left which let Marlou, Vincent and Jhimwell to look for more friends that they could invite to be part of their group.
CJ used to be a part of Vincent's dance team and the latter inducted him in their group. Eric, then asked Marlou if he could join.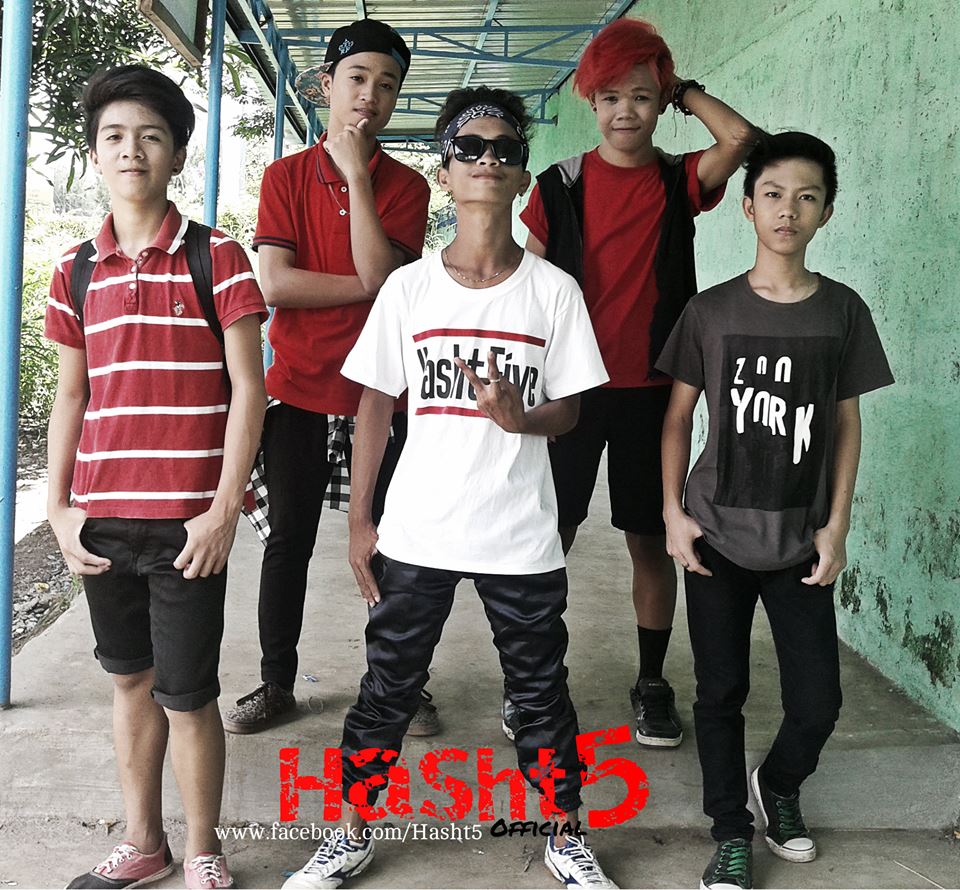 They created a Facebook account. They posted pictures and put up parody videos.
They have their own talents. Marlou and Vincent see themselves as serious actors. Because of their experience with community theater group. CJ was their go-to dancer with a little bit beatboxing skills. Jhimwell sings and has a talent with instruments. Eric raps, sometimes even on command.
The one most easily recognized is Marlou Arizala because of his eccentric choice of clothes and hair color. Apparently, he was a freshman in college, taking up Business Administration. Although, due to financial issues, he had to stop.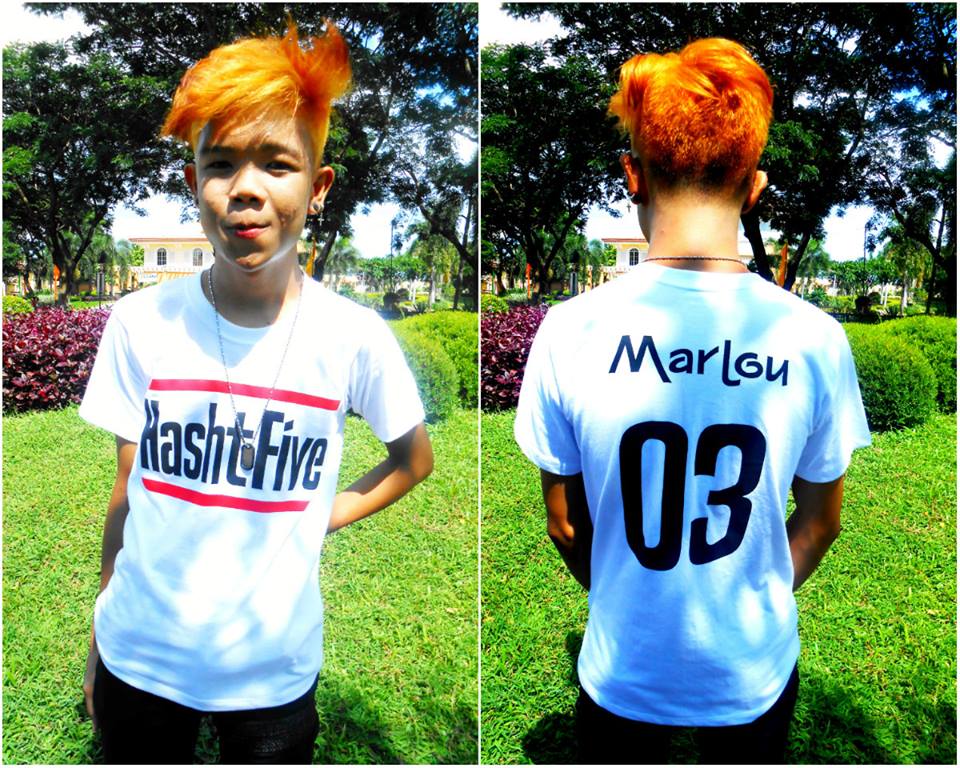 It was an unusual way of stealing the spotlight: attracting bashers and bullies. When they were asked why they have a lot of haters, they shrugged. They stated that it was because of how they look.
They were called drug addicts and even comments that their parents should have aborted them were usually hurled at them. They learned to let the hate flow and the only thing that they could use as their shields are laughter and humor.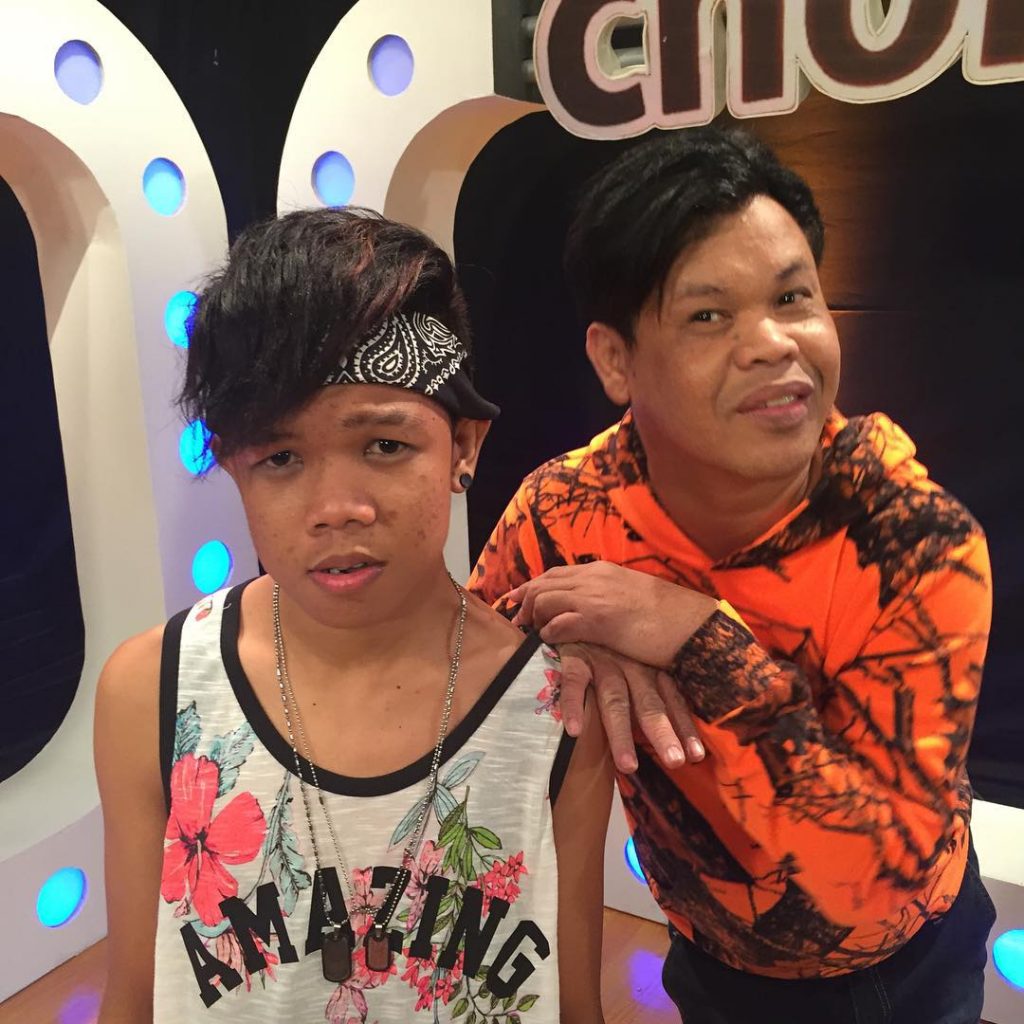 Marlou used to say, "Siguro hindi nila tanggap… Hindi siguro ganitong mukha 'yung gusto nila." He knew that the people didn't like how they, how he looked. They even challenged the society's definition of the word "handsome."
The society is one of the huge factors of this change. When the society didn't like something, they'd like to burn it to the ground. And that's what the society did.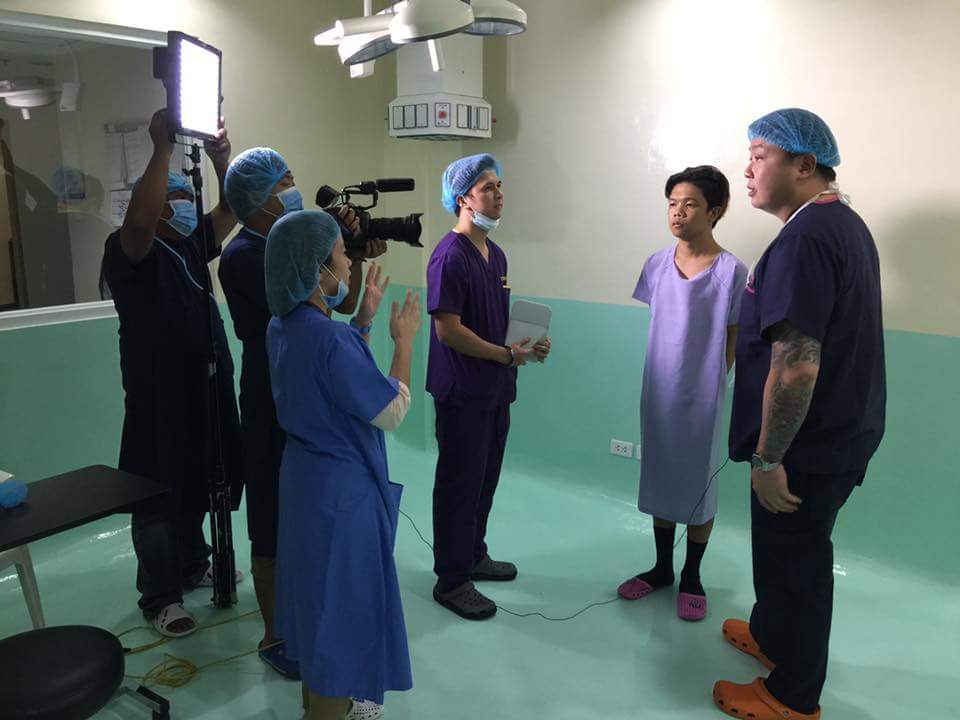 On early September, a video circulated the Internet. It was Marlou with black written marks on his face in a hospital gown. He said that he was really excited about the operation.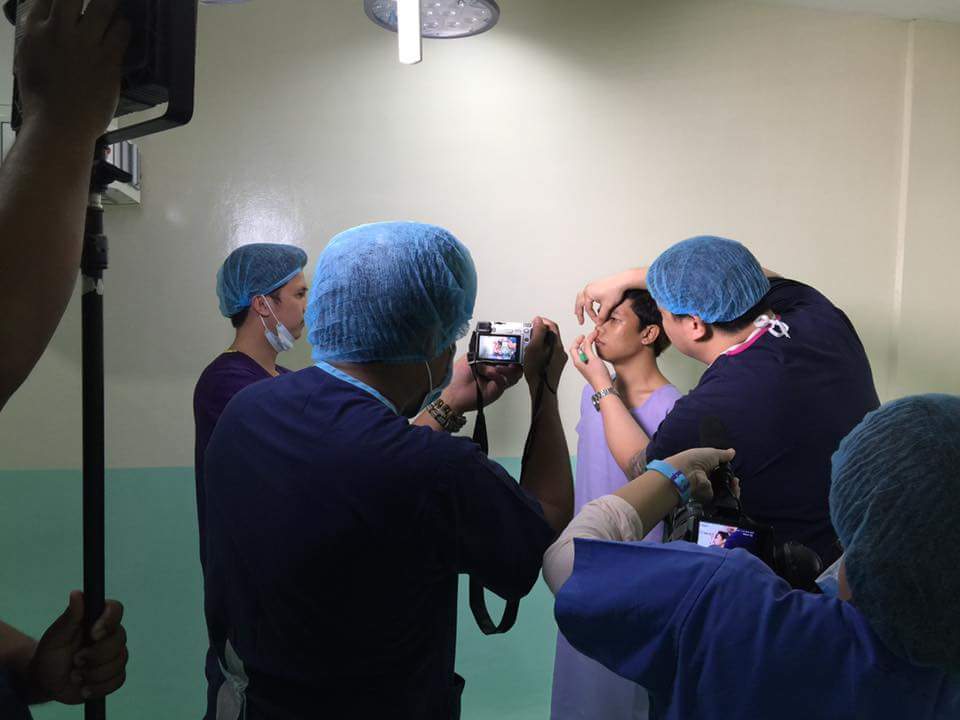 Star Image Artist Management posted the video with pictures of Marlou preparing for the surgery.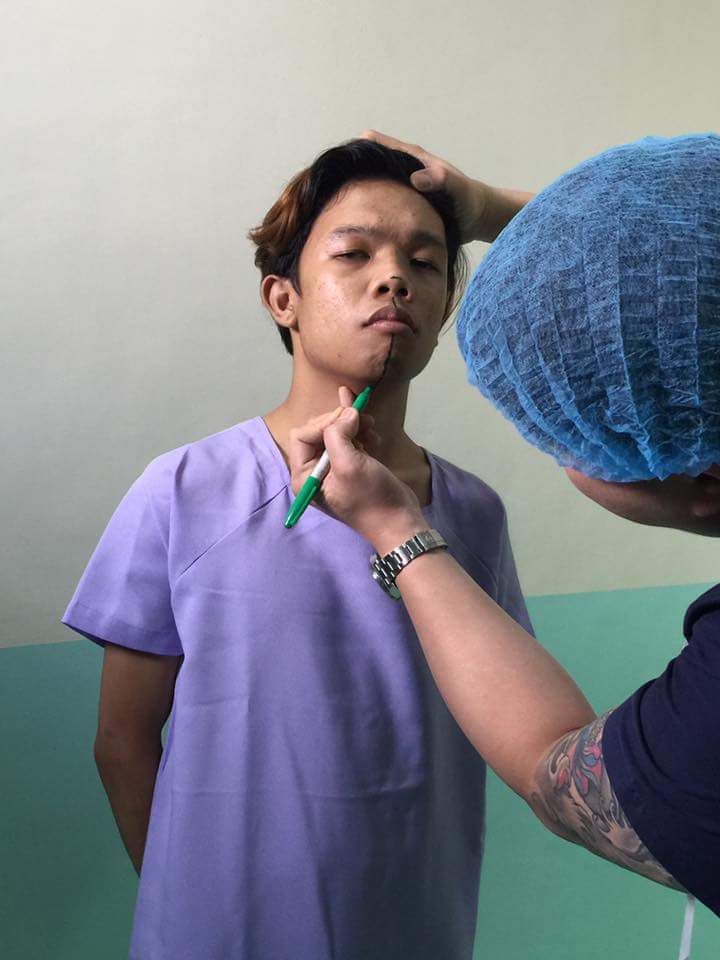 The pictures were taken in Marikina Doctors Hospital and Medical Center, Inc.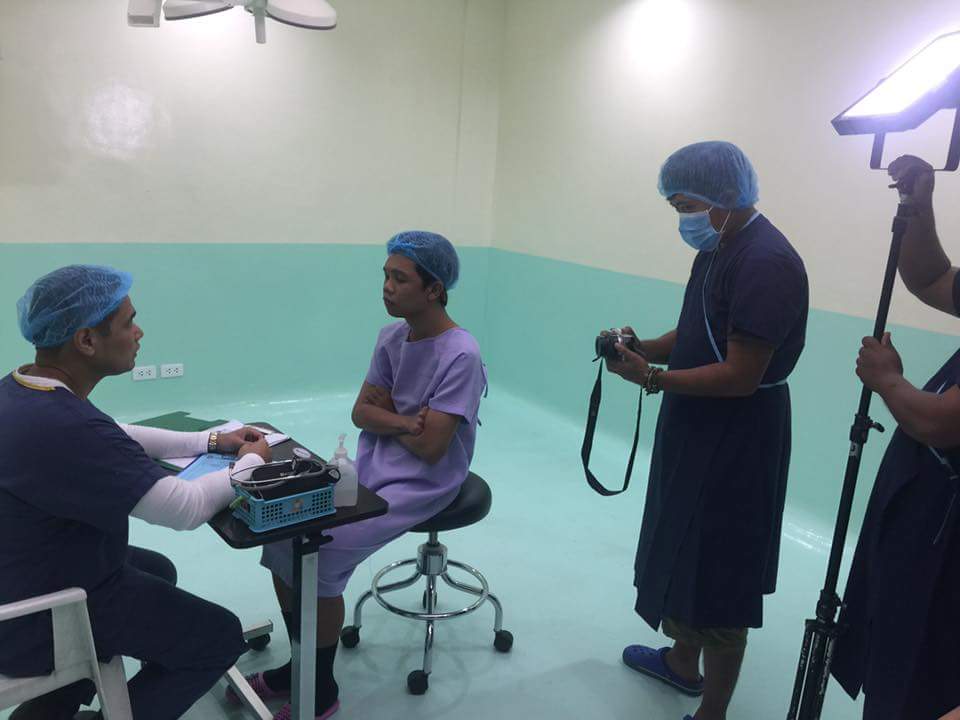 Marlou Arizala is dead.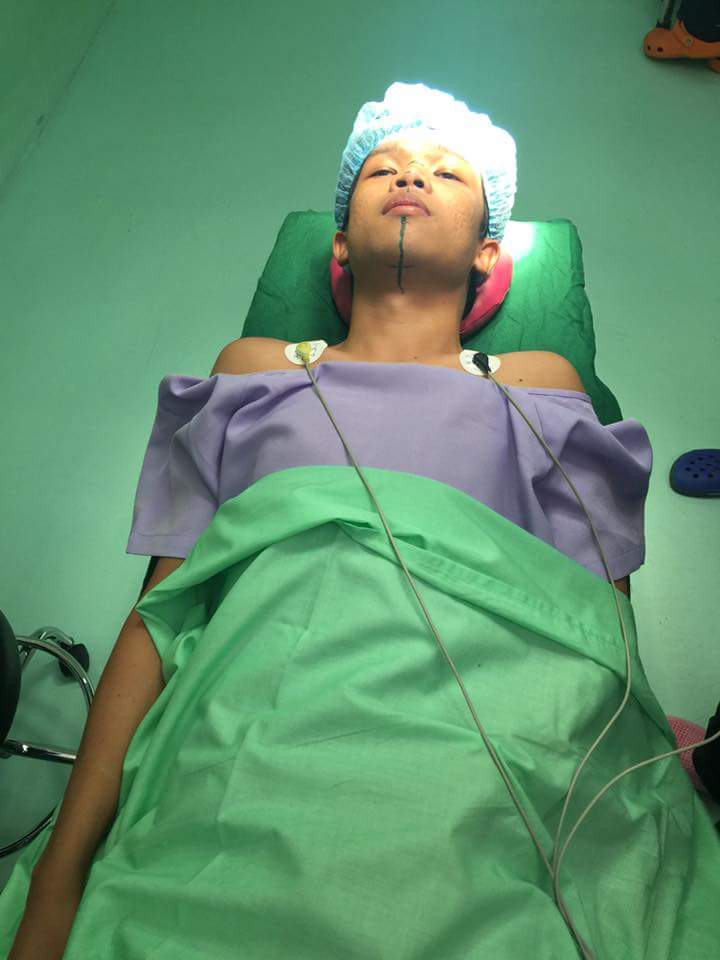 After almost a month, on October 1, he had his debut on "Rated K" as Xander Ford.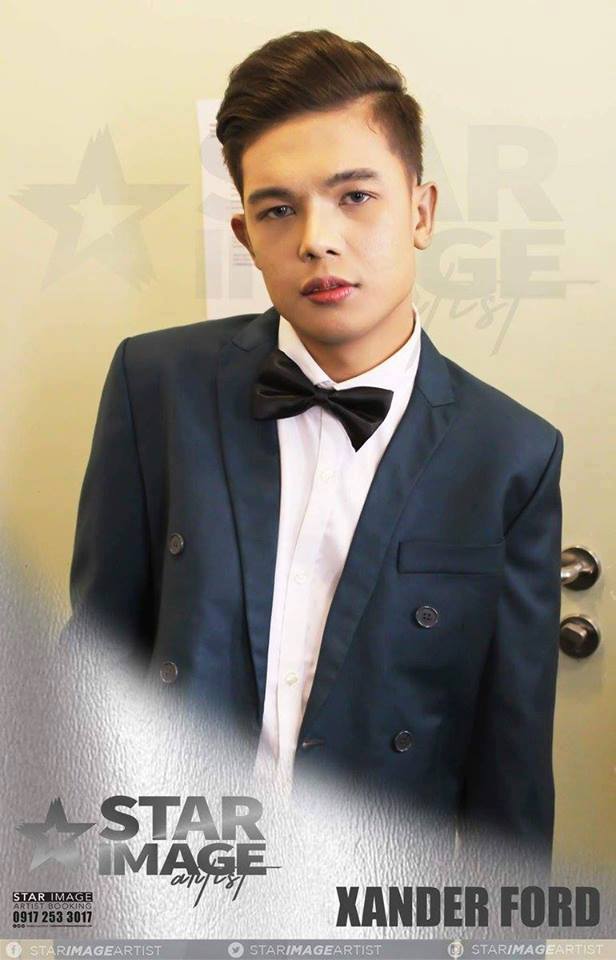 The Internet went wild. 'Xander Ford' was the #1 Trending on Twitter and 'Marlou' on #2.
Because of the drastic change of his face, he also decided to change his name. His now cosmetically-enhanced appearance were plastered everywhere on the internet.
Non-stop issues, left and right but Xander Ford was non-apologetic about changing his appearance.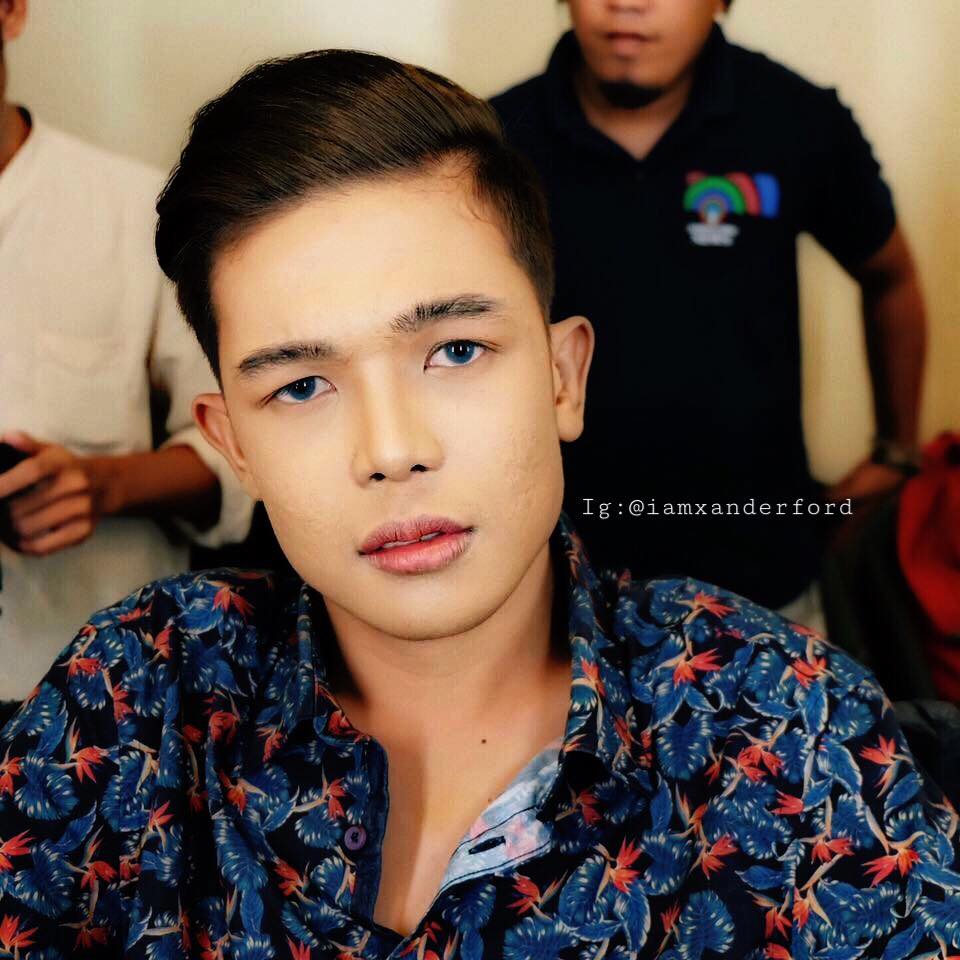 In an interview with Korina Sanchez-Roxas, when asked of the reason why he wanted to change his appearance, he responded, "Masakit pero kasi po, ito talaga 'yung pinangarap ko. Ito talaga yung goal ko, 'yung mabago 'yung sarili ko."
He also claimed that he changed his looks in order to gain more confidence and self-esteem.
He seemed happy and content.
Until, an exhange of posts with Ogie Diaz about his attitude became viral.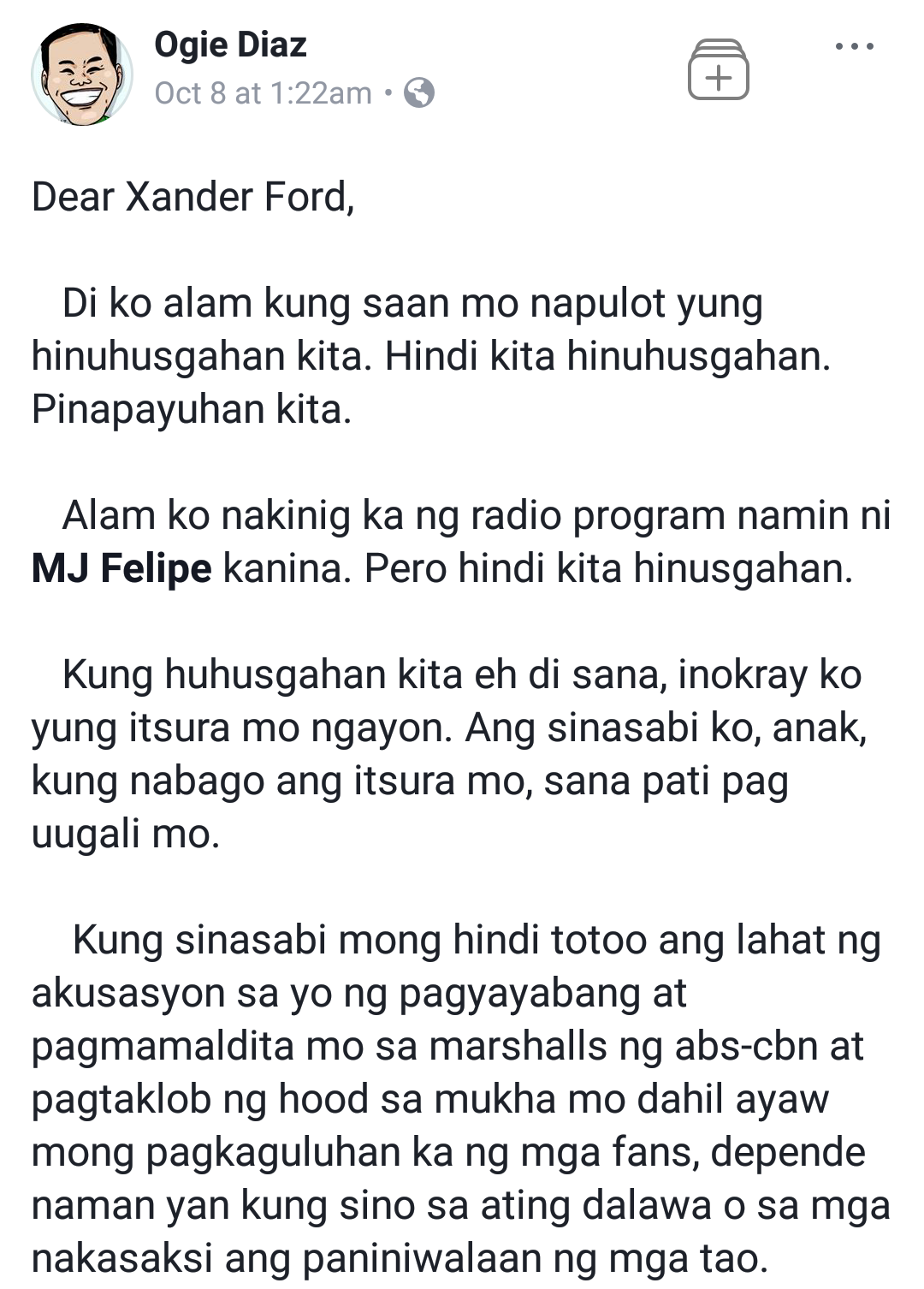 Then, it blew over.
Until, a video of him surfaced. It was blurry but the audio was clear. People assumed that it was Xander Ford. Apparently in the video, he insulted Kathryn Bernardo and called her "sakang."
The direct statement was, "Hindi magigng FHM sexiest si Kathryn Bernardo dahil walang FHM sexiest na sakang."
He tried to defend himself, even cried just to be vindicated on DJ Cha Cha's radio program. She felt as if she wanted to help him and even asked the NBI Cybercrime Division to trace and locate the origin of the video because it might just be someone impersonating him.
After a few hours of denying the allegations, the same video was uploaded on a Facebook page, Kathniel Defenders. It was clearly him. But, as Marlou Arizala, not Xander Ford.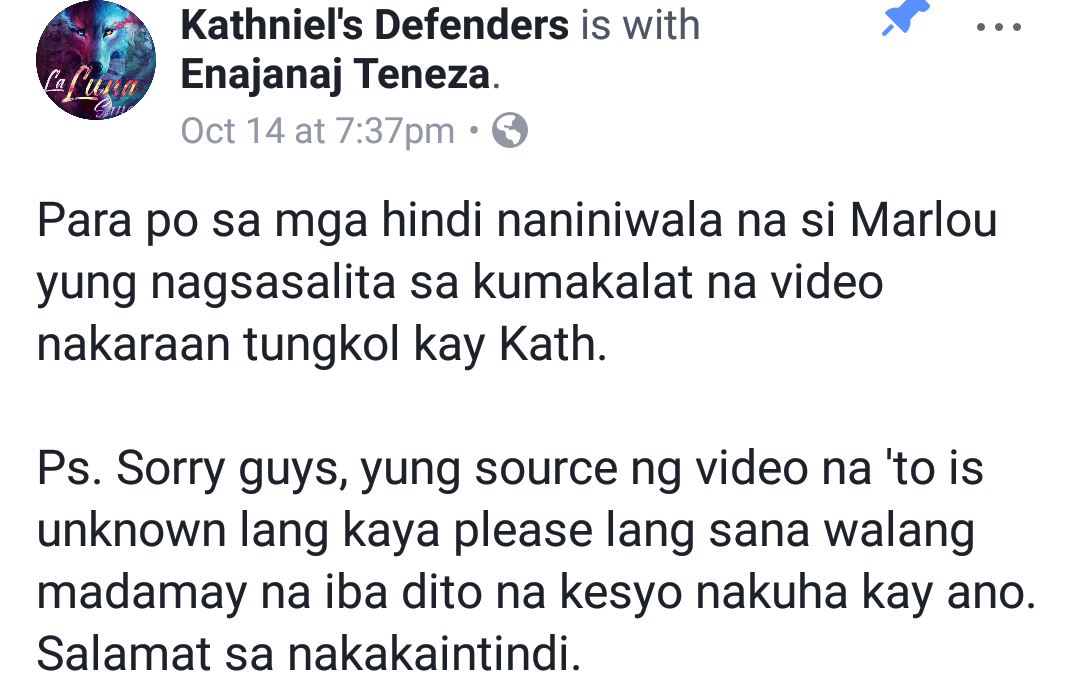 When modified, the thumbnail looked clearly like the dead Marlou Arizala.
Although he released his public apology on his Facebook account. The public is yet to know what Kathryn Bernardo's own response.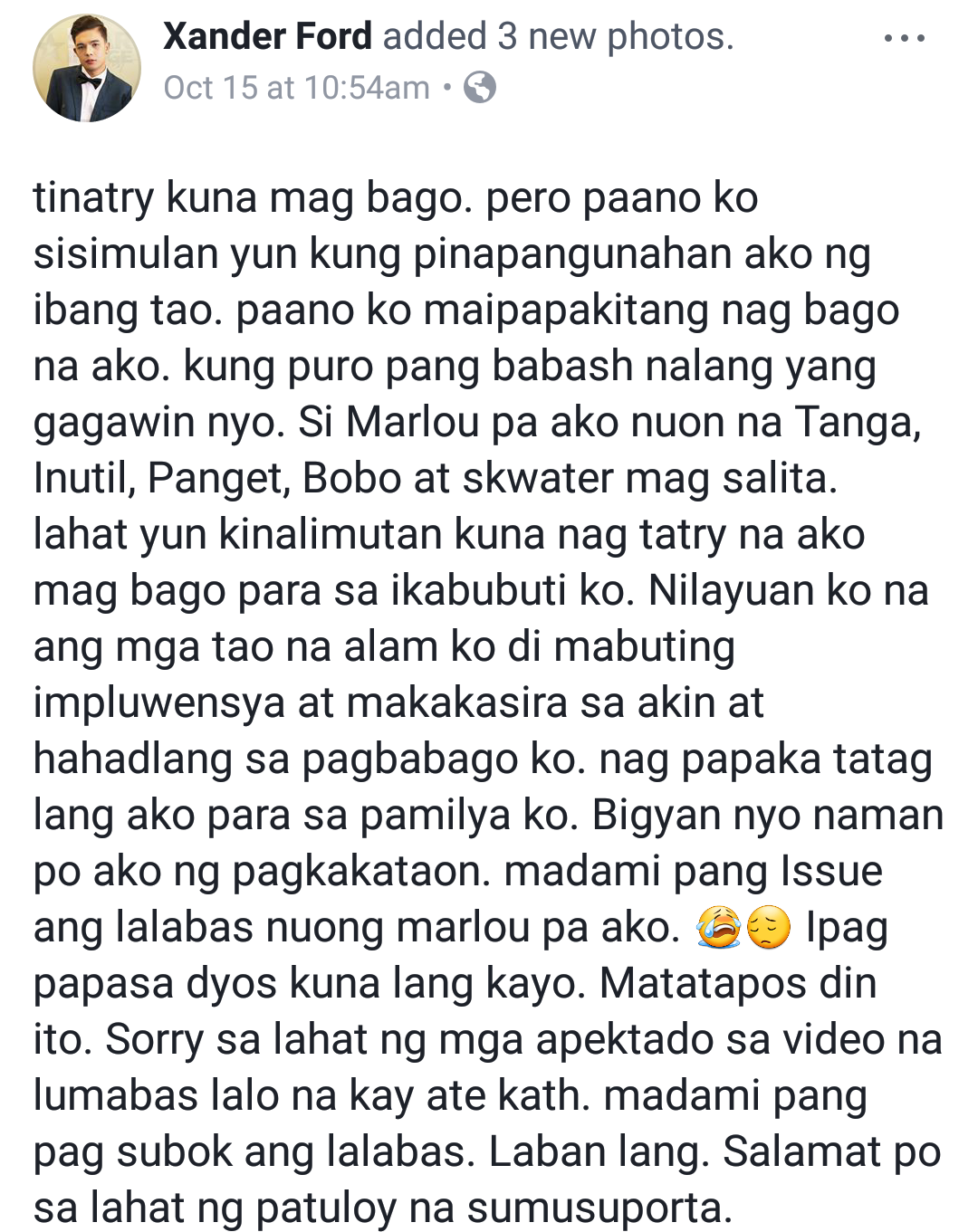 In the post, he said that Marlou was the one the video, not Xander. He also stated that he was trying to change and thanked everyone for the continuous support. Xander also promised to rectify Marlou's faults especially on Kathryn and her fans.
He wants change. He's changing not just his image but also the way he treats people, he looks at people. And just like any other human being, he deserves a chance to become a better person. Let's all help him. It's not an easy journey that's why he needs help.