PNP Chief Bato dela Rosa pleads netizens' not to condemn quickly
Saab Magalona claps back at Bato's statement
With all the issues being thrown at the Philippine National Police right now, a little breather could help. From the war on drugs and extra judicial killings, they are the ones people are blaming. Despite it all, one question remains. Are they guilty of killing innocent lives? Who knows?
PNP Chief pleads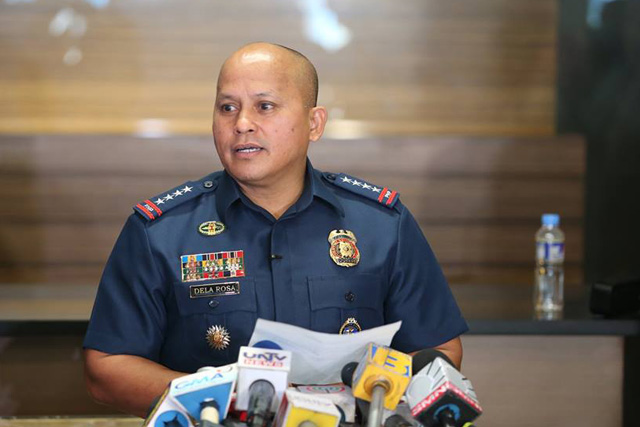 After the issue of Kian delos Santos, another similar case for Carl Arnaiz rose. People are blaming the PNP once again with the death of the teen. They have had too many.
In the recent press conference in which Bato attended. He can't help but stand up and defend his battalion. In his statement, he said, "I would like to caution everyone to please not be so quick on condemning our policemen."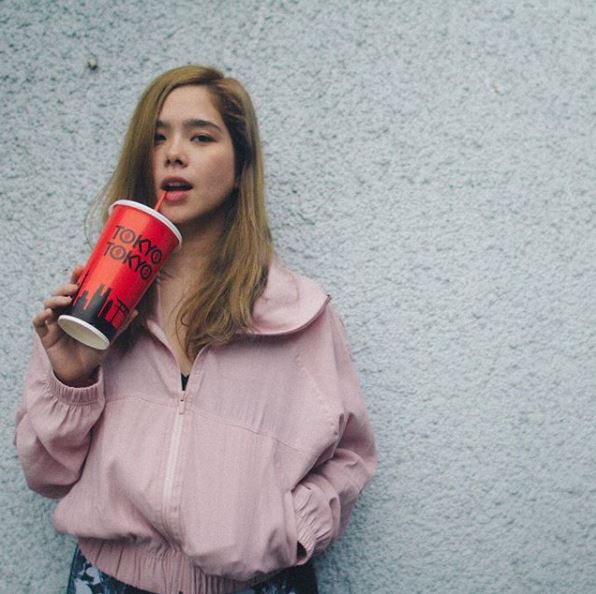 ABS-CBN was quick to deliver the news, and people are not having it especially for the late Francis Magalona's daughter.
Saab Magalona quoted ABS-CBN News' tweet throwing a complete shade at Bato.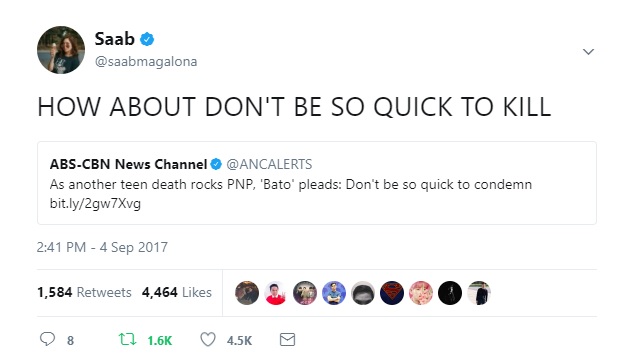 The Cheats band member was backed by the netizens admiring her stepping up. She was even retweeted by the celebrity journalist Bianca Gonzales.