The Miss Universe 2023 pageant stirred controversy and disappointment among Filipino fans as Michelle Dee failed to secure a spot in the top 5.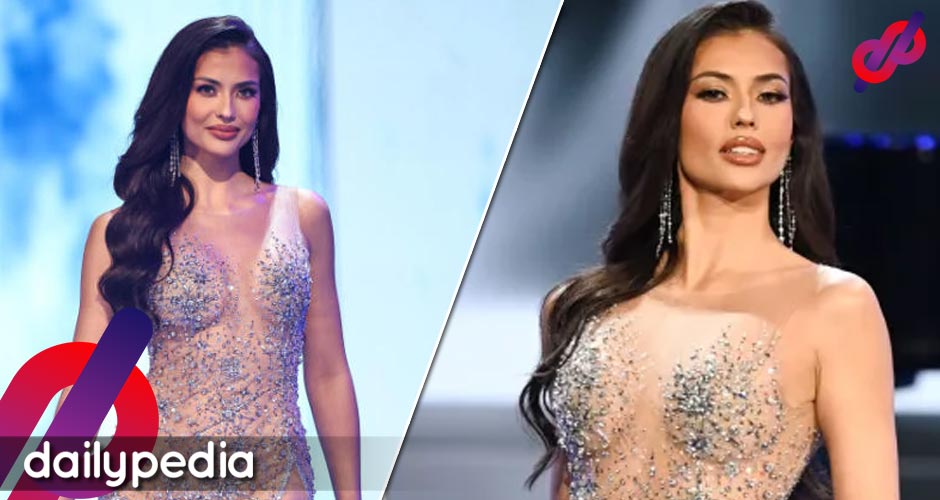 Despite the inclusion of Miss Australia, Puerto Rico, Nicaragua, and Colombia, the addition of Thailand to the finalists raised suspicions and accusations of result manipulation.
The controversy gained momentum when the official Miss Universe social media page mistakenly featured Michelle Dee instead of the Thai contestant in the top 5 list, fueling speculation of a potential "cooking show."
Filipino netizens expressed their frustration, with many suggesting that the organization may have intentionally excluded the Philippines.
"Why was it Michelle Dee who was featured instead of the Thai contestant, and why was it deleted after people started questioning it?" questioned one netizen, echoing the sentiments of many.
The ongoing rivalry between the Philippines and Thailand in the beauty pageant arena intensified as netizens debated the fairness and transparency of the judging process.
Some even theorized that Anne Jukapong Jakrajutatip, the current Miss Universe CEO and a Thai businesswoman, might have played a role in influencing the results to favor Thailand.
Prominent celebrities, including Rhian Ramos, Vice Ganda, and MJ Lastimosa, joined the online discourse, expressing their surprise and disappointment over the outcome.
Something 🐟🐠🐡

— Rhian Ramos (@whianwamos) November 19, 2023
From 1000% energy to 0.01%!!!! Shekeeeeet!!!!

— jose marie viceral (@vicegandako) November 19, 2023
Top 10 is top 10!!!!!!! Mabuhay ka MMD!!!!! What a roller coaster of excitement and all the emotions in between YOU MADE US PROUD!!!! Filipinas parin thru and thru!!!!! #MabuhayAngPilipinas #MissUniverse2023

— MJ Lastimosa (@MJ_Lastimosa) November 19, 2023
Cheka mga mare!

Bakit nilaroshima ng socmed team ng El Salvador page ang mga pinoy. Ayan mga kumare, di kayo makakatulog ng mga 23nights neto.

— MJ Lastimosa (@MJ_Lastimosa) November 19, 2023
I'll just leave this here and I'll pack petty kylie away after. 🤔 pic.twitter.com/E77iEJQBQt

— k y l i e ☽◯☾ (@kylienicolep) November 19, 2023
galing ng cooking show, pinag laruan pa tayo 🤸🏻

— Chienna Filomeno (@ChieFilomeno) November 19, 2023
Despite the controversy, Sheynnis Palacios of Nicaragua secured her country's first Miss Universe crown.
Thailand's Anntonia Porsild claimed the first runner-up position, and Moraya Wilson of Australia secured the second runner-up spot in the competition held in El Salvador.
The contentious result sparked widespread discussions on social media, with fans and critics questioning the integrity of the pageant's judging process.