Original Sexbomb member Izzy Trazona-Aragon took to Facebook on September 11 to share her feelings about her daughter, Andrei Trazona, who now goes by the name "Sofia" in the drag community.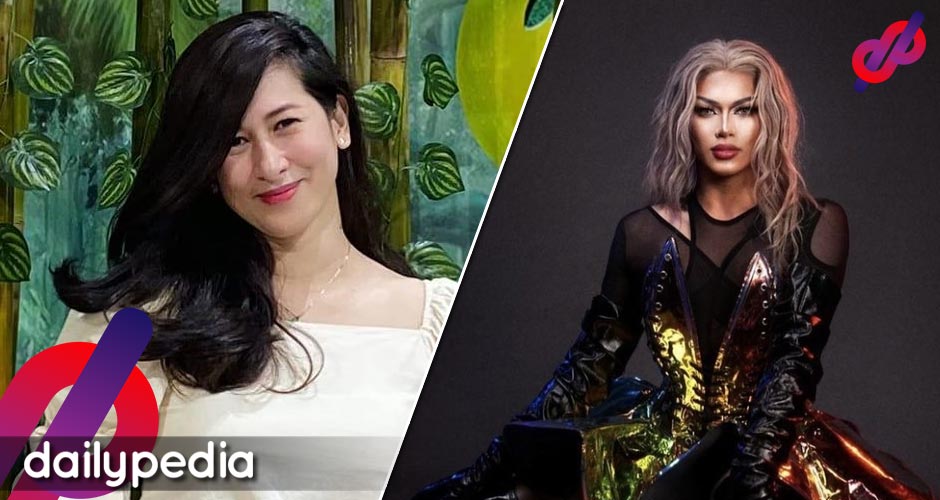 Izzy's heartfelt message conveyed her love, understanding, and concern for her child's choices.
"I miss you Drei, you're always in my prayer..everyday. I love you so much. And that will never be changed," wrote Izzy in her post.
She also touched upon the common parent-child disagreements, emphasizing that such conflicts are part of life. Izzy acknowledged that both sides often carry pain and hope for reconciliation, recognizing that her mother's seemingly strict decisions were driven by love and concern for her.
"Sometimes, parents & their children have disagreements and its normal. But I know both sides have that pain in their ❤️ and wishes that they will just simply agree w/ each other. Both have their own reason of what they are fighting for."
Izzy drew parallels between her experiences as a daughter and her role as a mother, understanding the protective instincts that come with parenthood. She shared the realization that her mother's guidance was motivated by love and the desire to prevent her from getting hurt.
"I myself, experience being a daughter to my parents, I have a lot of things in mind to do, but my mom will keep on saying "no". Ofcourse sadness & hatred is what I felt, and later did I know, that she is just protecting me. Back then all I see is her angry face, but now I realized that it is LOVE. I thought that mom doesn't want me to be happy, but she is just concern that in the end of it all. I won't get hurt w/ my decisions."
"Once you told me, 'you'll never know what I feel kasi you we're never in my shoes'"
"Yes, I agree, same with me, hindi mo parin naman nararanasan maging magulang. All I want is for your best. Im holding on with the TRUTH that is written in the bible, the word of God. The One who created us."
Quoting a Bible verse, Izzy emphasized her reliance on her faith in Christ and her commitment to pointing her children, all four of them, toward Jesus. She explained that her faith was her anchor, guiding her decisions as a mother.
"Nandon kasi ako sa ending ng lahat ng ito, Heaven & earth will pass but my words will not pass away(Matt 24:35)"
"So if my children, the 4 of them, will do something that is against the faith that I have in Christ, that will I disagree. I point them to Jesus because with that I will be secured with their future. The best I know I can give to my children, more than richness, fame and all."
"Putting my hope on what Jesus did on the cross for me, paid the consequence of my sin. Instead of me paying it. Sin will bring me to eternal death, hell. But He saved me. By believing and surrendering my life to that truth."
In the end, Izzy expressed her unwavering love and support for Andrei, assuring her child that she is always there, driven by a mother's love and concern for her child's well-being.
"Sino ba naman magulang ang gustong mapahamak ang anak? When all your motive is to save them sa mas masakit na pwede nilang maranasan. Ang buhay na wala si Kristo.
"Andrei anak, I love you so much to not support you on things that will harm you. I am always here for you…your mama, mahal na mahal kita."
Andrei Trazona, who introduced herself as "Sofia" to the drag community, shared her journey and aspirations through a revealing video on her Instagram account. She is inspired by her mother's legacy and has a deep passion for dance, which plays a significant role in her drag persona, Sofia.