Mac Coronel, widely recognized as the drag performer 'Taylor Sheesh,' has been making significant waves with their impressive media appearances, both nationally and abroad.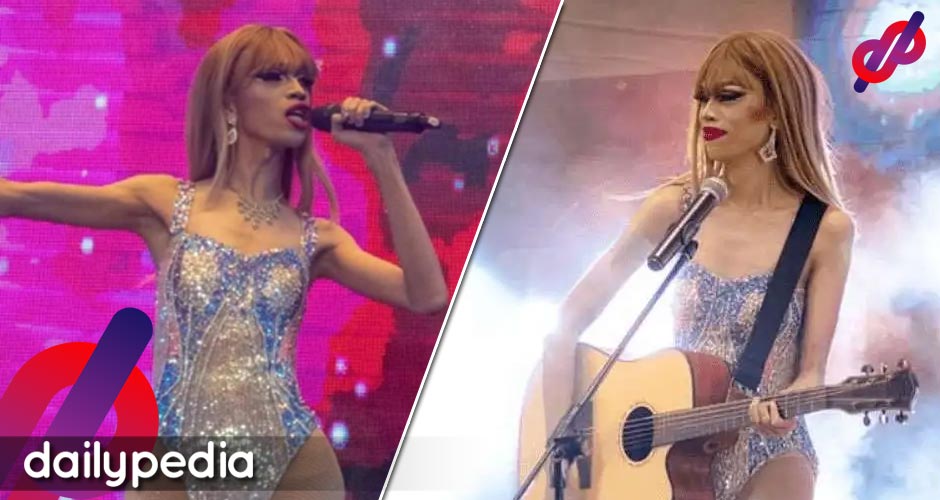 From features in prestigious American publications such as Rolling Stone and The Washington Post, Taylor Sheesh recently graced the screen as a guest on the popular New York-based morning talk show, 'Good Morning America,' produced by ABC News.
The spotlight was on Taylor Sheesh's meteoric rise to fame, primarily driven by their sensational 'Eras Tour' performances at various shopping malls across the Philippines. These electrifying shows have attracted legions of devoted fans, affectionately known as 'Swifties,' who ardently follow the music of international pop sensation Taylor Swift.
In a striking introduction to the segment, it was highlighted that everyone is vying for a piece of Taylor Swift's stardom, but the 'Eras Tour' remains a resounding success. Taylor Sheesh has ingeniously captured the essence of these eras, effectively electrifying audiences with their spectacular renditions.
During the interview, Mac Coronel shared the remarkable journey of becoming an avid fan of Taylor Swift since 2009 and, eventually, stepping into the shoes of their idol, a transformation that promptly catapulted them into the limelight.
"I've been a Taylor Swift fan since 2009. So I tried to impersonate her and somehow it [worked] and went viral," Mac Coronel candidly explained during the exclusive interview.
When asked about the most challenging aspect of embodying Taylor Sheesh, Mac highlighted the lightning-quick costume changes required for the dynamic performances.
"The quick change of the costumes. Like, after the first performance, I have 30 to 45 seconds to do a quick change," Mac detailed, shedding light on the meticulous preparation involved.
Taylor Sheesh also shared insights into their favorite songs to perform, which include chart-topping hits like 'You Belong With Me,' 'Love Story,' 'We Are Never Ever Getting Back Together,' and 'Cruel Summer.' These iconic tracks have further solidified Taylor Sheesh's reputation as an exceptional performer with a distinct flair.
Towards the conclusion of the segment, the drag performer expressed heartfelt gratitude to the ever-supportive viewers who have contributed to their burgeoning success.
"I am totally overwhelmed and grateful. I always appreciate their time, effort, and patience," Mac Coronel conveyed, acknowledging the unwavering support of their fanbase.
Wrapping up the interview, the reporter touched on Mac's aspiration to fulfill a lifelong dream—meeting their musical icon, Taylor Swift, in person. Mac revealed plans to attend Taylor Swift's highly anticipated 'Eras Tour' concert scheduled in Singapore for March, fueling hopes that this encounter will mark a significant milestone in their artistic journey.
"Mac is planning to see the 'New Eras' tour in Singapore in March and hopefully all her wildest dreams will come true and the two will finally meet," the reporter optimistically noted, underscoring the power of dreams and the enduring legacy of Taylor Sheesh.