Former Miss Universe queen, Dayanara Torres, recently took to Instagram to reveal a distressing incident that unfolded within her family.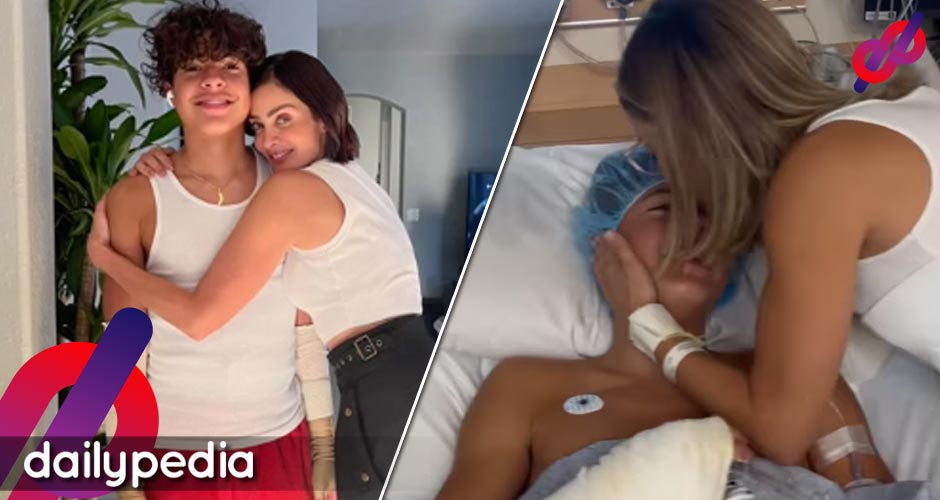 The tragic event involved a sudden explosion of a pressure cooker in their own home, causing injuries to several family members.
Dayanara disclosed that the explosion resulted in first and second-degree burns to her mother, Lela, her sister, Bela, and her nephew, Santiago. The incident was described as a "nightmare from which they are still recovering."
The family members affected by the explosion were promptly rushed to the hospital, where they were fortunately declared out of danger. In an accompanying video shared by Dayanara, her family members can be seen with their arms and stomachs wrapped in bandages due to the burns.
Expressing her admiration for her nephew Santiago's strength, Dayanara praised his courage during the ordeal and emphasized how the incident brought their family closer to God.
"Santiago… No words can explain how much I admire you… Two Saturdays ago, our family lived a nightmare that today brings us closer to our God," wrote Dayanara in her Instagram post.
Dayanara extended her gratitude to God and the medical professionals, including nurses, doctors, surgeons, and paramedics, who provided critical care to her family members during this challenging time.
She also highlighted the touching choice made by her nephew Santiago, who decided to spend his 14th birthday praying to St. Lazarus, the patron saint of the poor and the sick.
"Santi, that you want to spend your birthday praying to Saint Lazarus has filled us with more admiration… Happy Birthday, my Sati. You are my hero, my champion, my teacher! I love you forever… #Happy14th," Dayanara conveyed to her nephew.
In the closing remarks of her Instagram post, Dayanara revealed that her family is on the path to recovery due to the generosity of individuals who donated their skin. She called upon others to consider becoming skin donors, highlighting the potential to save lives through such acts of kindness.
View this post on Instagram
Dayanara Torres, a prominent Puerto Rican actress, singer-model, and beauty queen who clinched the Miss Universe crown in 1993, remains close to the hearts of Filipinos. During her five-year stay in the Philippines, she made significant contributions to the local entertainment industry through movie roles, TV appearances, and endorsements. Dayanara's recent revelation has elicited sympathy and support from her global fan base and well-wishers.