Kathryn Bernardo, the renowned Kapamilya actress and Asia's Box Office Superstar, is once again making waves on social media.
Her latest film, "A Very Good Girl," is set to release on September 27, 2023, and the recently released teaser has left netizens and fellow celebrities in awe.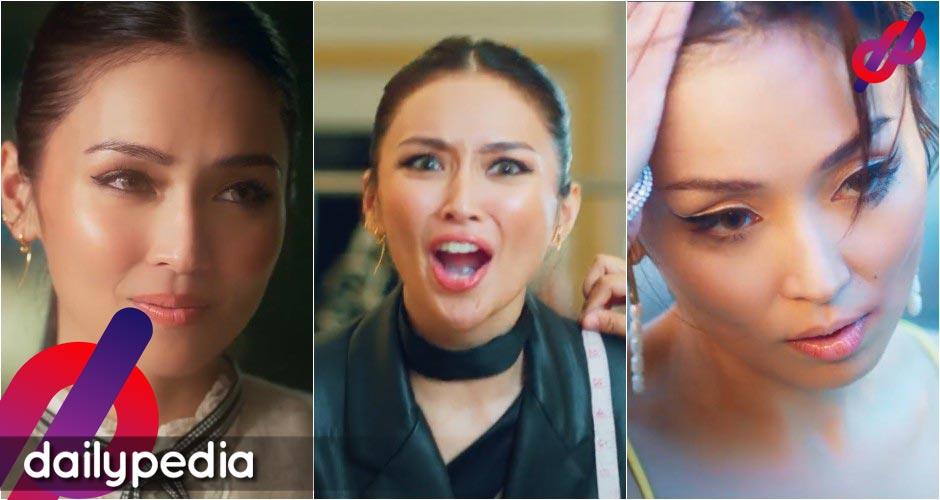 The teaser, which premiered on Friday, August 4, showcased a unique and captivating side of Kathryn's acting abilities, leaving fans curious and excited to witness the full trailer. In contrast to her previous role in the 2019 blockbuster hit "Hello, Love, Goodbye," Kathryn's character in "A Very Good Girl" appears to be markedly different, displaying her versatility as an actress.
The highly-praised teaser led to Kathryn Bernardo trending on social media, particularly on X (formerly Twitter), where netizens couldn't stop gushing about her outstanding performance. Many fans and industry peers praised her for bringing a fresh and compelling perspective to her character, making "A Very Good Girl" a must-watch film.
It's our turn now. This time, no mercy. 💅🏻#AVeryGoodGirl exclusively in cinemas this September 27, 2023 #AVeryGoodGirlTeaser pic.twitter.com/Aggonnw9W7

— Star Cinema (@StarCinema) August 4, 2023
One aspect that particularly caught netizens' attention was Kathryn's bold and powerful dialogue in the teaser, which includes the memorable line, "Put*ng-ina!" The inclusion of such strong language in the teaser left a lasting impact on viewers and added to the excitement surrounding the film's release.
This teaser alone impressed fellow celebrities and netizens. A very different Kathryn was seen and her dialog in the last part of teaser was actually a bomb.
MGA PUTANGINA NIYOOOO

THAT'S THE TWEET!!! #AVeryGoodGirlTeaser

— Chienna Filomeno (@ChieFilomeno) August 4, 2023
grabeeeeee galinggg nilaaa 🔥

— JC Alcantara (@imJCAlcantara) August 4, 2023
THE QUALITY?!?!?!!?!!? THE ACTING?!?!?!??!! https://t.co/bAU0e9ygbu

— mikha (@bini_mikha) August 4, 2023
"PUTANG INA NIYA." ❤️‍🔥 AYAN NA NGA PO OPO!!!! PASAVOGUE PO TALAGA ANG MOVIE NA TOH 😭 PANG WORLD CLASS PO ANG ATAKE!!!!! 💅🏻 SEPTEMBER 27. 🤸‍♂️ https://t.co/z1tu5tCti2

— Bong Gonzales (@bonggonzales_) August 4, 2023
— Ria Atayde (@RiaAtayde) August 4, 2023
Within a mere 12 hours after its release, the teaser garnered an impressive 7 million views, and the hashtag #AVeryGoodGirl on TikTok has accumulated an astounding 15 million cumulative views. The overwhelming response from fans and netizens alike is a testament to Kathryn Bernardo's enduring popularity and the anticipation for her upcoming movie.
GAGO BA KAYO?? ANG LALA NI KATHRYN BERNARDO BE!?!?!?!?!?!?!!! LALO NA SA PART NA MATA MATA LANG TAPOS BIGLANG MAG MUMURA NA NAPAKA EXPENSIVE!?!?!! LITERAL BOX OFFICE QUEEN SI ANTE WALANG TAPON NA ACTINGAN!

— jam | chona💋 (@estetikvicey) August 4, 2023
kathryn bernardo, take all my money. kathryn bernardo screaming best actress. kathryn bernardo said we don't need men to rule the world. kathryn bernardo the mother of Jägermeister, we are just your soldiers. we bow down to you. pic.twitter.com/ng7C6lvdeh

— ninya (@psychtwts) August 4, 2023
can we talk about kathryn's close up at 0:42 because YES https://t.co/kRqf8PhVbd

— Reese (@ViFeelings) August 4, 2023
Kathryn Bernardo's "Putangina niya" line could really heal our nation. She's mother she served cunt she ate up down left and right she devoured the plate and left no crumbs she's a girlboss she slayed she succeeded she did no wrong she's a sunshine she threw me off a cliff

— Renz 🌷 #FreePalestine 🇵🇸 (@renzdelaluna) August 4, 2023
In "A Very Good Girl," Kathryn will share the screen with the esteemed Golden Globes Best Supporting Actress nominee, Dolly De Leon, further raising the film's profile and expectations. The collaboration between these two talented actresses promises to deliver a powerful and unforgettable cinematic experience.
As the release date approaches, excitement continues to build, and "A Very Good Girl" is already generating significant buzz within the entertainment industry. Fans eagerly await the film's premiere, expecting nothing less than an outstanding performance from Kathryn Bernardo and a compelling storyline that will captivate audiences nationwide.