Netizens have expressed concern over the appointment of Dr. Teddy Herbosa as the DOH's new Health Secretary due to his past comments.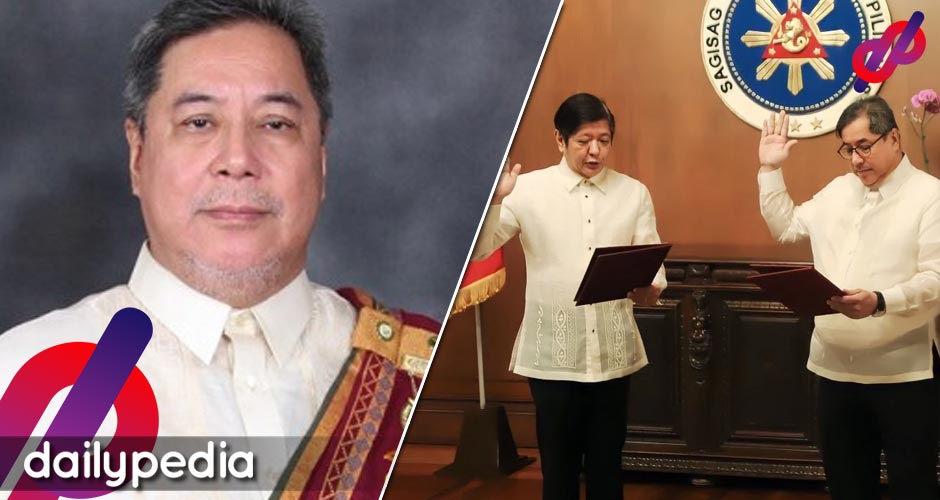 On Monday, President Ferdinand R. Marcos Jr. appointed attorney Gilberto C. Teodoro Jr. as Secretary of the Department of National Defense (DND) and Dr. Teodoro J. Herbosa as Secretary of the Department of Health (DOH).
These appointments were made after separate meetings with Teodoro and DND Senior Undersecretary Carlito Galvez and Herbosa and Health Undersecretary Ma. Rosario Vergeire in Malacañang.
During his five-year tenure from 2010 to 2015 as an Undersecretary at the Department of Health, Herbosa was involved in various initiatives. These included the Hospital Accreditation Commission, the modernization of the Philippine Orthopedics Center, and promoting Public-Private Partnerships in Health.
Herbosa holds a medical degree from UP-Manila and a bachelor's degree in Biology from UP-Diliman.
He also obtained an International Diploma Course in Emergency and Crisis Management from the University of Geneva. He completed Postgraduate Studies in Medicine at the Sackler Faculty of Medicine, Tel Aviv University.
From October 2017 to April 2021, he worked as Executive Vice President of the UP System.
He served as the Chief Division of Trauma at the Department of Surgery, Philippine General Hospital. He was also Chairman of the Board of Physicians for Peace Philippines and 3rd Vice President of the UP Alumni Association.
Herbosa's experience and expertise in emergency medicine and trauma care extend beyond the Philippines. He worked as a Professor in the Emergency Department at Hospital Universiti Kebangsaan and the National University of Malaysia in Kuala Lumpur, Malaysia.
He was also a Board of Directors member for the World Association for Disaster and Emergency Medicine (WADEM), medical consultant/adviser for the Australasian Registry of Emergency Medical Technicians in Melbourne, Australia, and Regional Education Coordinator for the HOPE Program (Hospital Preparedness and Emergencies) at John Hopkins University's Center for International Emergencies, Disasters, and Refugee Studies (CIEDRS).
Furthermore, he served as a special adviser to the National Task Force Against Covid-19. He was an international consultant in countries such as Palau, the Maldives, Malaysia, Pakistan, India, Bangladesh, Nepal, Vietnam, Tunisia, and Thailand.
He made significant contributions to emergency medicine and trauma care in these countries.
Herbosa was involved in developing the STOP DEATH Program and was a member of the Safe Surgery Saves Lives Global Task Force. This task force created the WHO safe surgery checklist.
Before being appointed as Secretary, Herbosa held a prestigious position as a Professor at the College of Medicine at UP-Manila.
Despite his achievements, netizens discussed why he isn't a suitable fit due to his remarks on pressing issues.
Screw this guy who said walang karapatan mag protesta ang mga health care workers. https://t.co/apx33pMSRU

— kiko rustia (@kikorustia) June 5, 2023
Herbosa had previously red-tagged and defended former president Duterte.
Let's not forget who Ted Herbosa really is. Isinuka na siya ng UP community.

He is a mysogynist, redtagger, & a lapdog of the Marcos Duterte regime. In 2021, hospitals were literally operating beyond capacity, patients were setting up camp in parking lots and makeshift tents. https://t.co/e9nQtKlHx5 pic.twitter.com/RBDJAyGWb3

— Rachelle Villamor (@RachVillamor) June 5, 2023
Being a competent highly regarded physician is not mutually exclusive to also being pro-people which Ted Herbosa is CLEARLY NOT.

Choosing public officials goes way beyond credentials and actually look to his remarks! https://t.co/w0IxZlaZsK pic.twitter.com/kEclytxEgl

— Toby (@Petibichondria) June 6, 2023
Ah I remember Ted Herbosa… Siya 'yung nag-tweet ng 'death by community pantry.' Nagresign tuloy sa UP. (Old toon) pic.twitter.com/RCYYF3ZHP7

— isang tasang kape (@IsangKape) June 6, 2023
In 2021, the new DOH Sec, Ted Herbosa, was forced to resign from UP after mocking the death of an elderly citizen who had lined up for food at a community pantry — this, while the government he worked for couldn't get to it's starving citizens.https://t.co/0erGm5kJkw

— Daily Double 🎀 (@bvergara) June 5, 2023
Now this is what I'm worried about. Galvez as acting DND is doing well but again, BBM's prerogatives.

Gibo is a GMA protege and GMA is pro Beijing. Watch him closely in dealing with the West Philippine Sea issues.

And Ted Herbosa, pro Duterte. https://t.co/IDkT4hAWjz

— #SyLicoNgaAko (@SyLicoNgaAko) June 5, 2023