The national debt of the country is approaching P14 trillion, which is placing more pressure on the Maharlika Investment Fund to finance infrastructure projects and reduce government obligations.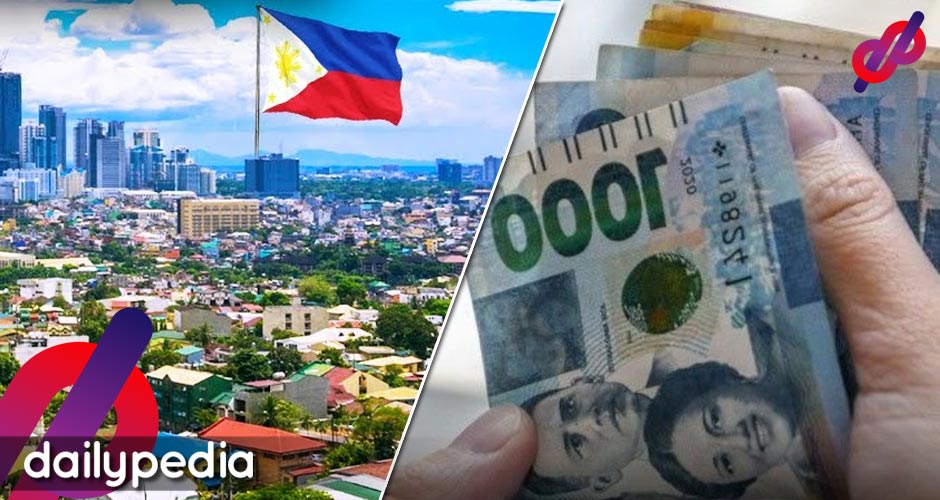 In April, the national debt reached an all-time record of P13.91 trillion. This was increasing by 0.4% from the previous month and 9% annually from P12.76 trillion.
The government added P54.24 billion in debt obligations in April due to external debt issuance and the depreciation of the local currency against the US dollar.
Within 10 months, the Marcos administration incurred a running debt of P1.11 trillion.
The current debt level is now around 95.08% of the expected debt of P14.63 trillion by 2023.
The latest debt data was released after the controversial MIF bill was passed in the Senate.
Economist and Ateneo De Manila University professor, Leonardo Lanzona, stated that the MIF needs to be prioritized due to the country's huge debt.
As a result, many flagship projects are delayed to pay off these debts.
The economic team is now positioning the MIF as a source to fund infrastructure projects and reduce borrowing, but it is uncertain if this will happen.
"There is no assurance since these funds will still be invested in presumably high-earning but risky instruments. But it still gives the government additional options," Lanzona told The STAR.
Ruben Carlo Asuncion, the chief economist of Union Bank of the Philippines, cautioned that it could be difficult to finance the Maharlika Fund in the upcoming months given the current situation.
"Unless our lawmakers have already indicated in the law where and how the fund will be supported. This might take some time until the prevailing environment becomes more favorable," Asuncion told The STAR.
Despite this, Lanzona expressed that if the MIF fails to provide the necessary returns that the GFIs anticipate, it could jeopardize the credibility of the government's financial institutions.
"If not, these institutions will not function as they are mandated to do. If the returns aren't just enough, then we're back to square one with huge debt," Lanzona said.
"The Maharlika then is faced with a lot of pressure," he said.
Benjamin Diokno, the Finance Secretary and head of the economic team, stated that the latest version of the MIF reflects the government's aim to establish a profitable and secure investment fund following its approval by the Senate.
Netizens began to criticize the Marcos administration.
Isipin mo, baon na baon ka sa utang tapos may lumapit sayo na may history ng pang-sscam, hinihingi natitira mong pera. Iinvest nya raw, pero di sigurado kung kikita at di niya rin ma-explain ng maayos kung saan iinvest kasi gusto niya ibigay mo na lang ang pera agad. Payag ka ba? https://t.co/ti7gcIOqXs

— Diane💗🌸 (@MaeDianeAzores) June 1, 2023
Kahit anu pa gawin nya di nya matumbasan ang tatay nya… Kambal nga magka iba eh sila pa… Maraming pera that time sa tatay nya. Mura ang bilihin at marami nagawa projects pero mas marami din di lantad na project hahaha pero atleast mat nagawa..lets so after 6yrs😅

— Kei (@ampon4321) June 2, 2023
@bongbongmarcos WALA KANG HIYA! WALA KANG DELICADEZA! https://t.co/y5NkYxD5i7

— He who must not be named, RETURNS #freeleiladelima (@NutribunOf) June 3, 2023
syempre payag ang madla dyan 😙 tanga kayo eh https://t.co/c8p9D7EuJN

— viktoria (@viktrdns) June 2, 2023
I like how we're posturing this question as if most people would answer it correctly. Eh dami nga nabibiktima ng mga scam 🤭
The literacy is NOT in the room with us rn https://t.co/zyUPCYqG4K

— Paldean Pansy (@sindariell) June 2, 2023
Syempre, baka Pilipino yan? Ung binoto ngang presidente 🥴 https://t.co/zwN7wNs5Ib

— Dee | Follow Tour Tix Haver ✨ (@hoeNiJ) June 2, 2023
Meanwhile, total debt-guaranteed obligations have fallen down by 0.9% to P380.69 billion. This was a result of the net repayment of domestic guarantees amounting to P5.51 billion and third-currency adjustments worth P1.87 billion.