Few liked Miss Universe Philippines 2023 Michelle Dee's "S" walk.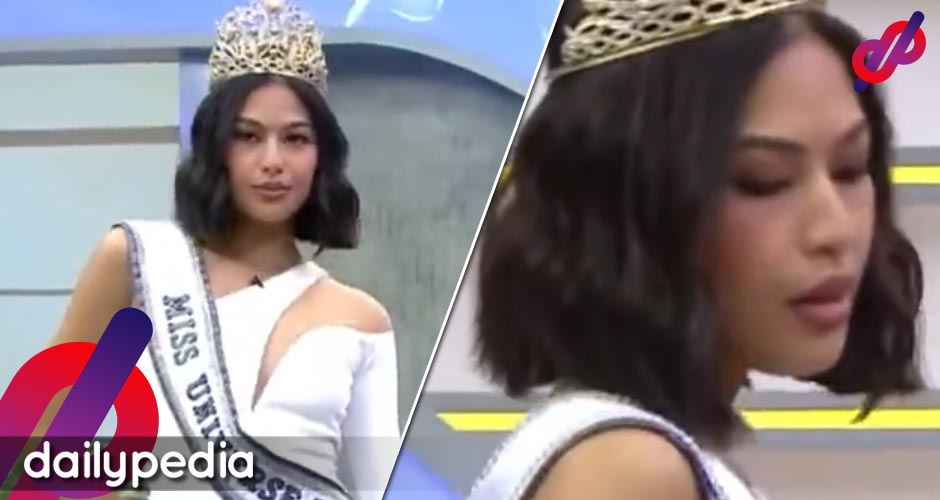 During the coronation night, Dee looked breathtaking in her black gown and outshined 37 other contestants to win the title.
She will represent the Philippines at the 72nd Miss Universe competition in El Salvador.
Additionally, Dee was recognized with special awards such as "Best in Evening Gown", "Face of Ponds", "Miss Aqua", and "Miss Zion".
When the judges posed a question about income inequality in the Philippines during the first round of the Q&A segment, Rep. Sam Verzosa asked the 28-year-old beauty queen how she plans to bridge the gap between the rich and the poor.
Dee quipped, "I think first we have to recognize what we have and the privileges that we have, such as food, education, and homes. I think the best way to address this is really through education because education holds no status quo and every Filipino child has the right to an education – not any education but quality education. Because I believe if the government can provide this to every Filipino child, then we can not only elevate their quality of life, but we can empower them as well."
However, despite winning, not many praised her "S" walk.
Dear Michelle Dee, pang barangay pageant yang paandar mo. https://t.co/RuYd4lQGWV

— simply_clinton (@Simply_Clinton) May 16, 2023
bakit parang pang Ms. Nutrition Month ng elementary school ang galawan nya??

— Justin (@Justin79097304) May 15, 2023
No doubt sa Advocacy. That's quite new sa MUPH stage.
Kaya naman sa Q&A.

But that Pasarela? It's a No. Walang energy, walang dating. She needs to improve that and please, stop that last pose eme jusko. 🙅🏻‍♂️ https://t.co/WBUBEhk357

— AJ ✨ (@iaamAJ_) May 16, 2023
FROM CATRIONA'S LAVA WALK TO ERNA WALK CHARENG!💩 pic.twitter.com/Stk7dYP2t6

— ALT KAPUSO (@AltKapuso) May 15, 2023
https://twitter.com/lilyganados/status/1658064485939298304?s=20
Si Michelle Dee parang lasing na nag-aamok maglakad 😅

— L. 💵🧲 (@IAMam0neymagnet) May 13, 2023
https://twitter.com/kylieforniamaki/status/1657387547381870594?s=20
https://twitter.com/qlsjn3/status/1657659811813818368?s=20
https://twitter.com/icygram/status/1657378982671818752?s=20
However, pageant coach Ian Mendajar explained why Dee walked the way she did.
Mendajar revealed on his Instagram account on May 14 that the beauty queen's evening gown performance was a deliberate choice to pay homage to her mother's modeling career.
He stated that Dee's performance was an intentional move to honor her mother during her modeling days.
"Michelle's gown routine is inspired by Miss International 1979, Michelle's mom, Melanie Marquez. The 'S' walk after her second establishment is one of Melanie's signature walks during her modeling days. Her final pose is inspired by her mom's supermodel poses," he said.
The coach also mentioned that Dee's evening gown performance was a love letter to her previous roles in the TV series 'Agimat ng Agila'. She also appeared in the movie 'Mga Lihim ni Urduja'. By doing so, she aimed to bring out Freya's character and make it shine during her performance.
View this post on Instagram
As of this writing, details about the upcoming Miss Universe competition are yet to be revealed. However, Dee has been selected to represent the Philippines in the pageant. She will compete for the country's fifth Miss Universe title. Previous Philippines winners include Gloria Diaz (1969), Margarita Moran (1973), Pia Wurtzbach (2015), and Catriona Gray (2018).