During the launch of "Kadiwa ng Pangulo" in Pili, Camarines Sur, on Thursday, President Ferdinand Marcos, Jr. announced that his government is close to reducing the cost of rice to P20 per kilo.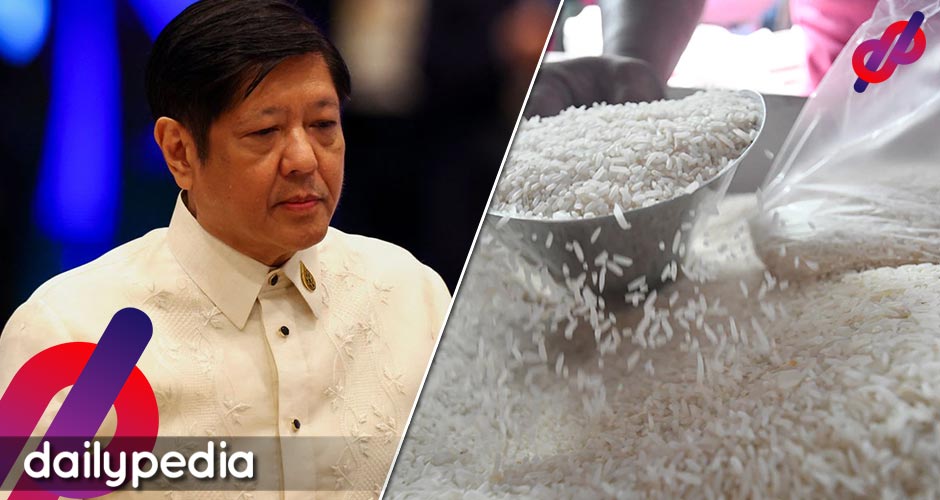 Marcos acknowledged how the Kadiwa stalls played a significant role in providing consumers with affordable vegetables and farm goods by directly selling to buyers, ultimately eliminating the need for middlemen.
At the Kadiwa Market in Camarines Sur, NFA rice is sold at P25 per kilo.
When questioned about the timeline for his administration to provide rice at P20 per kilo, Marcos responded by stating that they aspire to accomplish this objective "as soon as possible." However, he added that achieving the target would depend on the prevailing weather conditions.
As of March 15, the Department of Agriculture reported that the most inexpensive local rice available in Metro Manila costs P33 per kilo, while the cheapest imported rice costs P37 per kilo.
Thanks to the government's provision of transportation costs and other fees, several Kadiwa stalls sell rice for as low as P20 per kilo. Marcos highlighted that to aid households in coping with the surging cost of food and encourage small businesses, additional Kadiwa stores would be launched.
However, the cost of rice has surged in the markets of Metro Manila.
Within the past two weeks, starting from March 1st, the price of rice has increased by P1 to P4 per kilo, depending on the variety. Consequently, the Department of Agriculture (DA) is carefully monitoring the cost of rice.
People in Quezon City who are involved in the rice business are experiencing the impact of the price increase.
The Federation of Free Farmers attributed the high cost of rice to the increased cost of fertilizers a year ago.
This consequently leads to a rise in the price of rice, as stated by Agriculture Assistant Secretary Rex Estoperez.
The government continues to work towards assisting rice farmers by distributing subsidies to aid them with their expenses.
Netizens were conflicted since Marcos had been proven wrong again.
Anyare sa P20/kg ng bigas? https://t.co/zlA1cqwLTQ

— JC Punongbayan, PhD (@jcpunongbayan) March 15, 2023
Wait, ano ba talaga? pic.twitter.com/x9VhyJZxyE

— JC Punongbayan, PhD (@jcpunongbayan) March 16, 2023
Kunti na lang raw bente na 🤣🤣🤣 sa kadiwa oo kasi binebenta nyo ng palugi mga import! Eh sa palengke kumusta presyo? https://t.co/TFejwzXZBB

— Joketerte (@joketerte30) March 16, 2023
Yung pangako sa inyo na 20pesos budol din hahaha https://t.co/ftJAZmN2Lq

— Patrick de Jesus (@rickjohn09) March 16, 2023
Despite the promises of the Rice Tariffication Law and Marcos Jr being the Agriculture Secretary here's a stomach churning news about the staple food of the majority of Filipinos. How's the taste now 31 million? https://t.co/9Ouu52tKVO

— Dissenting Voice (@voxdissentiens) March 15, 2023
20/kilo ng bigas. Bababa daw lahat ng bilihin. Hindi ba yan ang pinambudol na pangako? Kaya ayan din ang simbolo ng pagiging uto-uto. Mag-iisang taon na. Kamusta na? Kaya pa ba? https://t.co/PuzGhfzirU

— mackster (@maccaburian) March 15, 2023
Nakow lalo nawala yung P20/ kilo na pangako at pinaniwalaan ng mga tukmol na pulangaws at ddshyts 🤣🤣🤣 https://t.co/vC3ort5tO5

— lhonskyrider (@lhonsky) March 15, 2023
Nasaan na ang 20 pesos na bigas? 31M po ang umaasa ! https://t.co/jwCLqcywbR

— Htey (@mayeth94469263) March 15, 2023