Senator Robin Padilla is persistently working on gathering feedback from various sectors to support the proposed Charter change.
As a member of the PDP-Laban party, he was also accompanied by Senator Ronald Dela Rosa to lead the discussion in Cebu.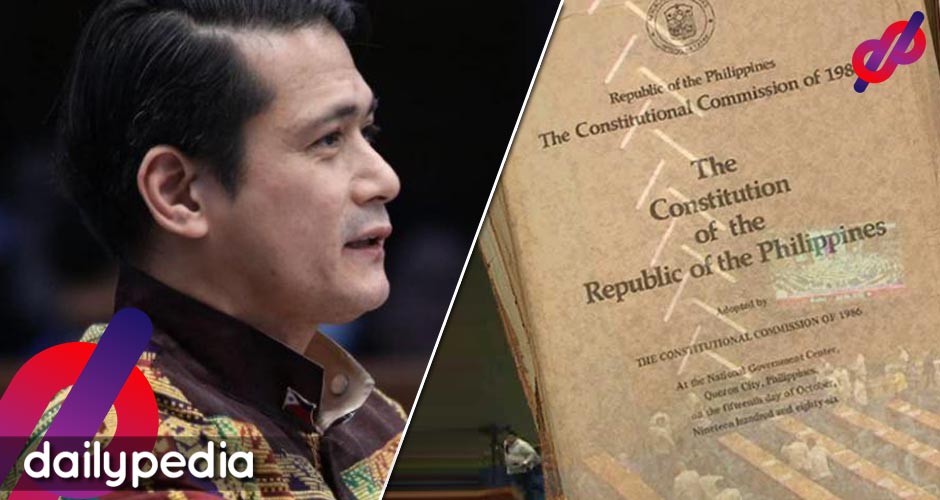 During the consultation on Wednesday, the senators discussed the estimated expenses that the government needs to allocate if the government decides to amend the 1987 Constitution through congressmen-supported constitutional assemblies or a constitutional convention, which Padilla supports.
According to the National Economic Development Authority (NEDA), Padilla cites that if a constitutional assembly or "con-ass" is conducted before the barangay and Sangguniang Kabataan elections in October, the government will only need to allocate P46 million.
However, if con-ass is held alone, the estimated budget required would be P13.8 billion.
Alternatively, a constitutional convention or "con-con" would require a budget of P14.7 billion if held together with the BSKE polls or P28.5 billion if conducted separately.
On the other hand, Padilla explained that a budget of P28.5 billion for the constitutional convention or "con-con" could alternatively fund several other significant initiatives. This amount can either provide funds for the construction of 11,400 classrooms, support the social pension of indigent elderly individuals, cover the salary and allowances of healthcare workers, assist 1.1 million beneficiaries of the Pantawid Pamilyang Pilipino Program (4Ps), support the government's child feeding program or aid in funding a college education.
Similarly, Dela Rosa emphasized the importance of the public's involvement in the discourse regarding the proposed charter change.
Meanwhile, Padilla strongly believes that it is imperative to relax the conservative economic provisions of the Constitution to encourage and attract foreign investors.
He expressed slight disappointment with the previous failure of the legislature to successfully implement the proposed charter change, or "cha-cha," during the term of former president Rodrigo Duterte.
Netizens don't see how Padilla's proposal could help the country.
This is an admission of ulterior motives behind Chacha: term extension, lifting of term limits, and protection to erring officials so they can't be held accountable for their crimes. #NoToChacha https://t.co/xk02dBFfPd

— Raoul Manuel #Kabataan (@iamRaoulManuel) March 16, 2023
economic provisions = term extension pic.twitter.com/brKR7eOsZ7

— Malacañang Events and Catering Services (@MalacananEvents) March 16, 2023
HAHAHA inamin din na for term extension ang goal nila sa #ChaCha

Sanib pwersa talaga mga demonyo at naglagay ng mga walang utak sa senado para sa agenda nila. #Gunggong#Robinhood #SipSipSaDiablo https://t.co/7R6KPbaF0t

— NasKT (@godfatherJK5) March 16, 2023
Dito natin makikita na hindi lang economic provisions ang gusto palitan. Sa tabas ng sinabi ni Binoy, gusto niya ng term extensions. Ang gago lang, di ba? https://t.co/UJ8UjSq7nE

— Jojo Clemente (@jclem3) March 16, 2023
"Siguro kung nahalal yung matitino, mas may napapala sana tayo sa Senado ngayon. Sayang…" https://t.co/TEZpLJBNEs

— Lynda Jumilla-Abalos (@lyndajumilla) March 16, 2023
Boom! Alam na this!!! https://t.co/MYciWyGzeX

— Richard Heydarian (@Richeydarian) March 16, 2023
Oh akala ko ba economic provision lang? 🙄 https://t.co/5QoTTfcK4d

— Jover Laurio (@PinoyAkoBlog) March 16, 2023
Yun. Lumabas din ang totoo. Term extension of has always been a primordial motive for Cha-cha. The current admin is no different. https://t.co/jTVa0NfoJ6

— Teddy Casiño (@teddycasino) March 16, 2023