Netizens have called out the GMA program 'Kapuso Mo, Jessica Soho' (KMJS) for the quality of its content.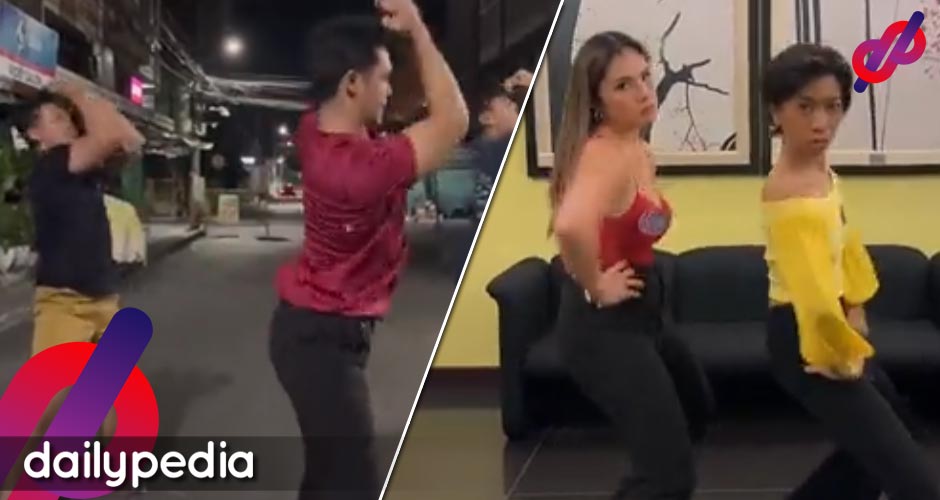 In a recent episode, 'KMJS' uploaded a compilation of TikTok users doing the viral "Big Boy Dance Challenge."
The decision to post the video was viewed by netizens as an attempt by the program to gain likes instead of shedding light on more pressing matters.
KMJS usually prioritizes struggle stories and significant events over social media stuff.
Netizens weren't too fond of the program's attempt and proceeded to mock it.
Di namin kinakaya yung quality ng contents ninyo. https://t.co/YOlBmxdViM

— Jason Season (Midnights) 🌃🕰🌙🕯 (@JasonSeason) March 12, 2023
from award-winning to clout chasing emi https://t.co/y85rq6BEq9

— bry (@iskatsbryte) March 13, 2023
kmjs at their low point https://t.co/LPvfjHOF33

— ali | yoongi month ˚* ❀ (@angelarthurkart) March 13, 2023
……. whatever happened to the gma standard of journalism 🕊️ https://t.co/QLbFr7WBOg

— gab ☆*:.。. (@nuiseance) March 12, 2023
i remember tuning in to kmjs than mmk dati because of its documentaries now what happened 😨 https://t.co/2WyirRoEln

— ؘ (@hoonbabygirl) March 12, 2023
However, netizens didn't know that the viral dance challenge stemmed from a sad reason.
Emman Amurao, the son of a jeepney driver, was one of the many who helped make the dance go viral.
In an interview with KMJS, Amurao said he and his friends started dancing amid ongoing traffic.
Amurao said that ever since his videos became viral, he has received more invites to events. This way, he could help his father buy an upgraded Jeep.
"Kumikita naman kami kahit papaano," he said.
"Gusto kong mabilhan ng jeep yung tatay ko, yung bago," he added.
Some netizens also helped point this out.
For the information of everybody, kaya nag-viral ang dance craze na 'to is because gustong matulungan ng mga anak ng jeepney drivers yung mga tatay nila due to the weeklong nationwide transport strike last week. Sana pinanood muna natin yung episode tonight. #NoToJeepneyPhaseout https://t.co/KPCcTmGq4V

— Ton Yung Gala #Gising Pilipinas! 🇵🇭 (@eydipi28) March 12, 2023
crying cuz the way they connected the jeepney phaseout to the prompt 😭 everybody's just embarrassing themselves atp https://t.co/uM089SF8ew

— elbi cutie (@dadofheadliner) March 12, 2023
Ok guysss this just wanted to catch our attention.

May konek pala sa #NoToJeepneyPhasout 'yung topic.

Sige na, KMJS. Bigay na. https://t.co/jeREpckkFT

— tenchi  #JoinGURANGTwt (@tenchi_MNL) March 12, 2023
Transport organizations in the Philippines have initiated a nationwide strike in opposition to a government initiative that drivers believe would eventually replace traditional jeepneys. These jeepneys have acquired cultural significance.
In some regions, government vehicles have been mobilized to transport stranded commuters.
However, other groups have declined to join the week-long strike that could keep more than 40,000 passenger jeepneys, vans, and other outdated vehicles off the roads in the Manila metropolitan area alone.
Demonstrating drivers and supporters staged a loud protest in the Quezon City suburbs of the capital region. They then formed a convoy to the government transport regulatory office to amplify their objections.
In the same episode, KMJS also touched on the fatal hazing incident of John Matthew Salilig, and other significant stories.