Netizens weren't surprised when Pres. Ferdinand "Bongbong" Marcos Jr. admitted that he did not complete his education at the University of Asia and the Pacific.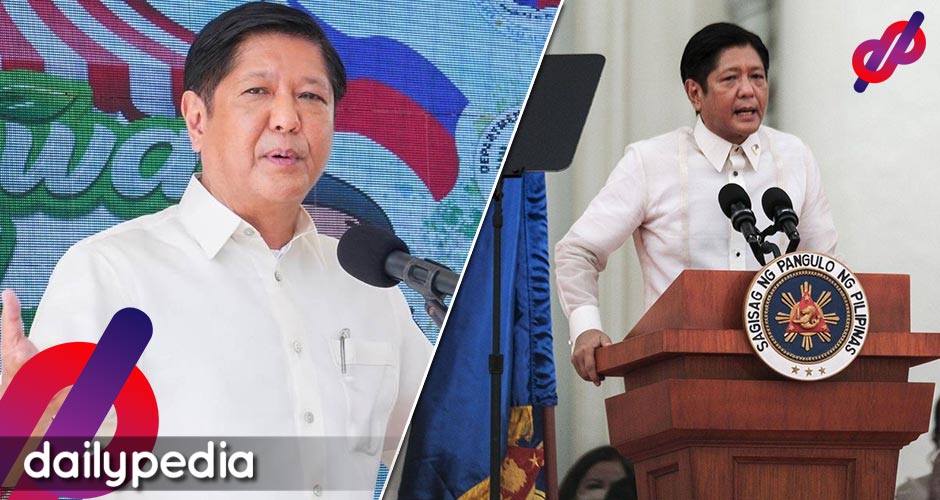 During the signing of a Memorandum of Understanding between the National Intelligence Coordinating Agency and National Grid Corporation of the Philippines in Malacañang, Marcos admitted that he did not complete his special diploma course in economics at the University of Asia and the Pacific in Pasig City.
Marcos disclosed this information when he recognized NGCP's CEO Anthony Almeda, who was also his classmate in the same course and didn't finish it as well.
"I thank, of course, Anthony – Anthony is known to me because we were classmates together. We were studying economics actually, Asia Pacific," Marcos said in his speech.
"Pareho kaming hindi nagtapos. But I know him well and I'm happy that he has taken the lead in this," he added.
Netizens already knew Marcos' educational background was shady.
quick everyone act surprised https://t.co/srKxmdOiW1

— rei SABO BIRTH!!!! (@reikugaki) March 13, 2023
tell us something new https://t.co/mTIxqcEf4M

— lance christopher | LF SUZUME TICKET SPONSOR (@lanceisashyboi) March 13, 2023
What did we expect lol https://t.co/0SifVFdYRr

— Manifesting Atty. (@Aviatrixyimy) March 13, 2023
what a shocker 🙀 https://t.co/7JOyQWF1fu

— 𝖐𝖎𝖆𝖓 (@vkpzl) March 13, 2023
wow!!! new info grabe! https://t.co/yRj33AMYwS

— enhypen saw me (@j4yanakngceo) March 13, 2023
Tagal namin alam to @bongbongmarcos. Di kami TANGA. 😂 https://t.co/Yt2WDZPBdr

— Gising💪 Pilipino🇵🇭 (@GisingPilipino) March 13, 2023
Are we surprised? No. Are we disappointed? Definitely!! https://t.co/EZDxhc151e

— NomNom⁷ (@NomNomie16) March 13, 2023
https://twitter.com/jesusfalcis/status/1635177207206383617?s=20
During the 2022 election campaign, questions were raised about the President's educational background.
According to his Senate profile, he claimed to have earned a Special Diploma in Social Studies from Oxford University in England from 1975 to 1978. He also enrolled at the Wharton School of Business for a Master of Business Administration in 1979.
However, a group of Filipino students and alumni from Oxford University disputed this claim. They said that Marcos did not receive a degree from the university and only obtained a special diploma.
Despite this, Marcos still insisted that he completed a degree course at Oxford and therefore graduated from the university.