TikTok star Lai Austria couldn't stop teasing actor and Family Feud host Dingdong Dantes.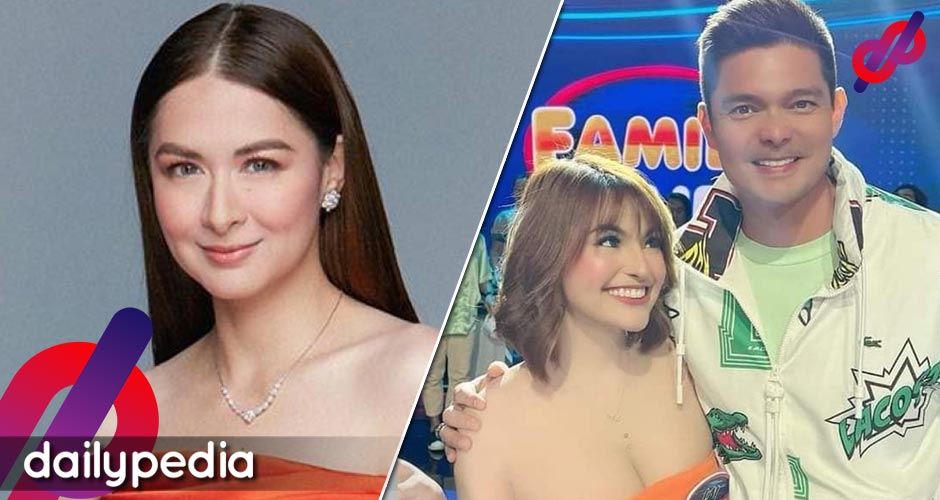 In a Facebook post, she shared a photo of her in her undies eating a snack called "Dingdong."
Her followers found it funny but most netizens called her disrespectful since Dantes is married to Marian Rivera.
This is the second time Austria has posted about Dantes, the first time being recently when she was a contestant on Family Feud.
The caption was what caught netizens' attention. Austria wrote, "Wait nyo ung sc*ndal namin."
This didn't sit well with netizens, and Rivera trended on social media immediately.
https://twitter.com/baijingtings_/status/1623089259854061569?s=20&t=b0BpzPlOLoVbTPFMIzAonQ
@MarianRivera ilock mo na mamsh https://t.co/IIpJMPs0T1

— jaylord (@jaytheb__) February 7, 2023
https://twitter.com/Josheeeeing/status/1622986394254856192?s=20&t=b0BpzPlOLoVbTPFMIzAonQ
and they said we should blame the guy instead when this girl be actin like a slut

normalize protecting your territory. you can never be marian rivera sweetie nice try https://t.co/uXSr3V8aII

— Ethan (@EthanHallyu) February 7, 2023
Lagot kay Marian Rivera to! https://t.co/3SZoVzM4HG

— louie the artist (@dricklouie) February 7, 2023
It has been rumored before that Rivera was confrontational with fellow actress Bela Padilla because of jealousy.
https://twitter.com/kweentigresa/status/1622921694506807297?s=20&t=b0BpzPlOLoVbTPFMIzAonQ
GHORL!!!! Iba magalit ang nag-iisang Marian Rivera once na nilandi ang asawa niya. https://t.co/sv8Hw3gdXz

— JETHski (@Jeth_Plane_) February 7, 2023
https://twitter.com/supernegatrona/status/1622916966662156291?s=20&t=1urd8p3k_Rbw30wAKwCMqg
this lai girl pagpasok nya ng banyo sa studio: pic.twitter.com/l3LEk9qEQ2 https://t.co/1agMAY1oRJ

— miss scor (@scorsaguin) February 7, 2023
Austria appeared on the 214th episode of Family Feud titled "Lakas vs Ganda."
Austria has gained a large following across various social media platforms. She has also garnered public attention for her rumored relationship with actor and model Rob Moya.