These commercials reminded our heartbreaks and taught us how to move on and to become ready for the next romance that comes along.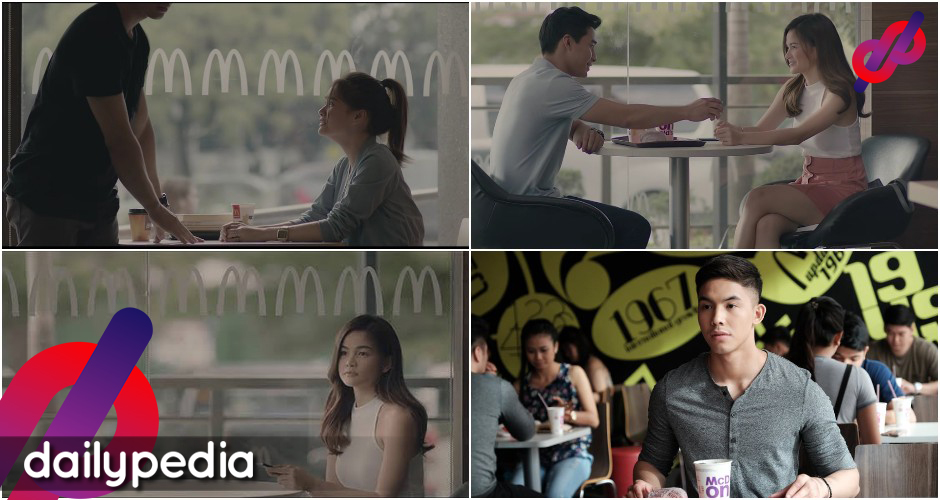 It was a bittersweet experience for many when a short burger ad made them reminisce the aches of their heartbreaks, while it also reminded them that life does not stop the moment a relationship ends. 
To make it even more melancholic, McDo decided to use an acoustic ballad version of the iconic OPM hit, Tuloy Pa Rin, as background. The song choice made the ad more capable of striking a chord in the hearts of many Filipinos, which it did, judging the warm reception it generated.
The McDo 'Tuloy Pa Rin' ads came in two parts. 
The first one was released in 2016, which took Elisse Joson's point-of-view, as the one who got dumped by Tony Labrusca's character. The ad showed Joson entering a McDonald restaurant. She instantly recalled that painful moment when she desperately begged for Labrusca to not break up with her, although it can be told that she was unsuccessful when Labrusca eventually left the premises of the establishment. 
A later scene where she was savoring the goodness of a Burger McDo, and she was also projecting an optimistic mood, conveyed her readiness to move forward from her heartbreak.
Nearly a year later, McDonald's released what turned out to be a sequel to the Burger McDo ad. 
The Tuloy Pa Rin track was still playing in the background. The new ad, this for McDo Chicken Sandwich, showed Labrusca back at the same McDo store where he and Joson parted ways. 
He found Joson sitting alone in front of her table, which made him reminisce that moment when he painfully said goodbye to her. He was about to approach her when another man appeared, and he was frozen for a moment. 
That man was McCoy de Leon, to whom Joson share laughter, afterward.
 Labrusca ultimately settled with finding himself in one of the corners of the fast-food resto, while seemingly realizing that his time to move on, has come. 
He then savored a McDo Chicken sandwich, while his eyes depicted hope and optimism, the same feelings he found in Joson's eyes with De Leon. A voiceover that said 'Kaya niya… kaya mo" was later heard.
In both ads, the prevailing sentiment is 'moving on.' 
Everybody goes through a heartbreak at one point, and healing comes for everybody. 
The second ad was a reminder that in any break-up, it is not just the one who was left, who suffers. Sometimes, the one who initiated the break-up has his or her pain to confront, too. It was clear when Labrusca and Joson crossed paths again, and the former was reminded of that heartbreak once more.
How about you? Do you have your own heartbreak story? Were you able to relate to Labrusca and Joson's–when these ads came out? Don't forget to share your thoughts in the comment section.