The accusation came after the Kapuso actress released a recent vlog on her YouTube channel.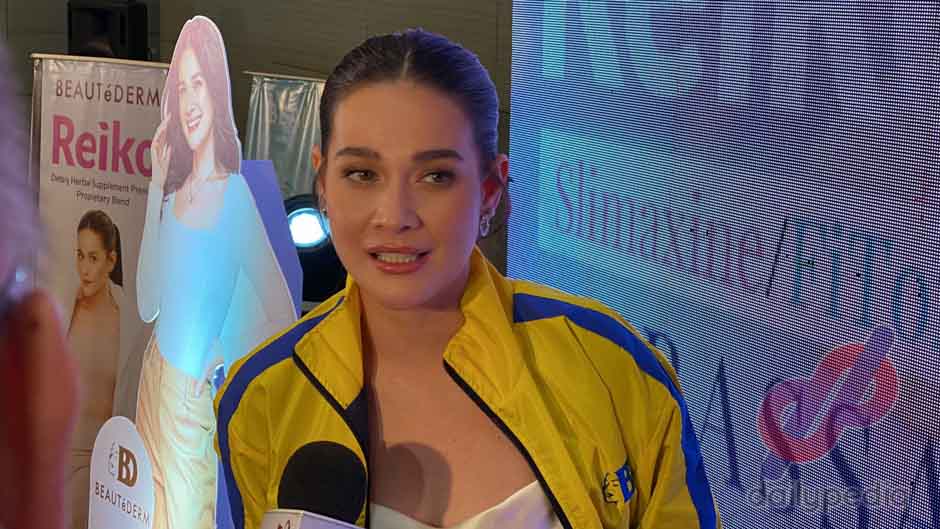 Bea Alonzo was unable to evade criticism from "bashers" after posting on her YouTube channel on January 14. The display image or thumbnail used for the Vlog, nor the video caption, did not show an indication that the entry was something else, other than cooking.
In her vlog titled ' Chicken Hamonado and Arroz Valenciana (Bringhe) with James and Thalia | Bea Alonzo', the actress prepared and served meals for her 'Aeta' neighbors.
She was accompanied by her brother, James, and his wife, Thalia. The food they cooked was intended for an early dinner. Once cooked, the dishes were served by Bea, James, and Thalia, to several members of the Aeta community, located just outside the actress's farm. There were soon dancing and singing sessions with the Aeta children, with the actress even joining them at some intervals.
One can really see the warmth in how the children and the older members of the tribe received Alonzo's lovely gesture. Commentators on her vlog appreciated the actress's genuine affection for the Aetas but not everyone had something positive to say.
Content creators have long been plagued by misusing ethnic groups, and races (hence the term 'Pinoy baiting'), for as long as social media existed.
That said, the fans, who have always had the actress's back, predictably came to her rescue, and disprove some claims that she was merely using the Aetas she invited, for clout.
for the content 🙄

— mhau (@itsmesupermhau) January 17, 2023
Here are more of the responses from netizens who saw the Vlog.
wala sa caption ang thumbnail yan pano mo nsbe na for the content? hahaha walang clickbait jan. ang inquirer and other news ang ngbigay ng highlight for the aetas. ang content nila jan ay pagluluto, nsabi din na for the aetas but mas mrmi naman sila inorder na food kesa sa niluto

— Etty Borja (@ettyborjaks11) January 17, 2023
Watch the whole vlog sis wag tayo mema. The aetas were featured for roughly 2 minutes lang. Hindi sila ginawang thumbnail ni Bea for click bait or clout. That alone explains her good intentions for inviting them over for a dinner.

— DANI ❤️ (@StartUPphDani) January 17, 2023
Sana NGA lahat Ng content ganyan db? Yung makabuluhan, nakakatulong at positive lang. Gusto mo lang ata puro pranks eh. pic.twitter.com/xlf0KheSut

— @salvecorrea (@salvecorrea) January 17, 2023
Alonzo has not responded to these allegations. Not that she needs to, of course.