The campaign started in the wake of Alex Gonzaga's controversial behavior during her 35th birthday party.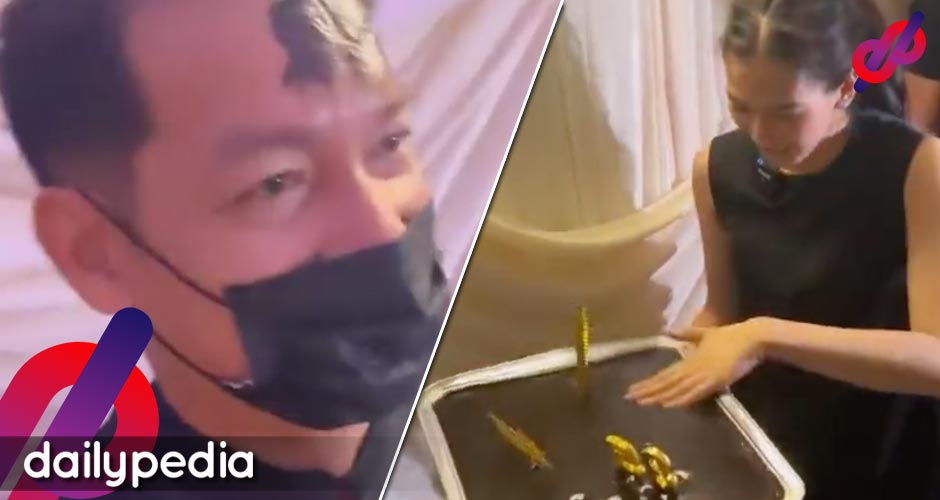 Various celebrities are beginning a call for better treatment for service workers, following the untoward incident that occurred during TV host-actress, Alex Gonzaga's birthday party. On Monday, January 16, netizens grew abuzz online, after a video clip, where Gonzaga was seen allegedly humiliating a service crew, became viral. In this clip, the Tropang LOL host smeared a service crew's face with cake icing. Many netizens viewed such an act as "disrespectful" and "rude".
Here are some of the netizens' opinions about the incident:
Siguro mas-acceptable ito kung ka-close mo yung tao, pero dahil sa "power dynamics" dito —Kuya as the server and Ms. Alex as the served— hindi niya magagawa yun ☹️

Service workers are our equals. It's their job to serve, but it's our job to give them the respect they deserve. https://t.co/6i7wZHDLcQ

— Janina Vela (@janinavela) January 16, 2023
service workers don't earn enough to put up with this BS 🙃 https://t.co/5KWiXCNvVT

— Tisa (@tisa_nacional) January 16, 2023
For Alex Gonzaga to behave this way is a clear act of disrespect to our service industry. For her husband not to do anything about it makes him an enabler of bad behavior. Such a bad example of people who publicly preach the gospel but can't live it out. https://t.co/JWjlwp0Fz3

— Prim Paypon (@primpaypon) January 16, 2023
There's a special place in hell for those celebrities who think that disrespecting service workers is some sort of a joke. https://t.co/IAz2lKOFSX

— eriyan • ᜁᜇᜒᜌᜈ᜔ 🇵🇭🔞 | asawa ni kaeya ❄️ (@kaeriyannn) January 16, 2023
what irks me about this alex gonzaga fiasco is the power imbalance between her and the server. being laughed at in front of so many rich ppl must've been hard for him, but alex probably thinks of it as a "joke" lang. tbh this is blatant bullying in plain sight.

— fy ✿ (@drakoyne) January 16, 2023
Alex Gonzaga is yet to personally respond to the allegations being hurled at her, but showbiz columnist Peter Ledesma issued some clarification about the birthday incident. "…itong si Allan ay laging kabiruan na Mommy Pinty and Alex at ito ang parating nagse-serve sa kanila. Kaya tuwing nagkikita ay binabati agad ni Allan ang mag-mommy, magiliw ito sa kanila," he said in a message he sent to fashionpulis.
 The service worker, who is now known as Allan, has not released a statement or clarification.