A Philippine court cleared journalist Maria Ressa and the news organization Rappler of charges of tax evasion, which is being viewed as a victory for freedom of the press.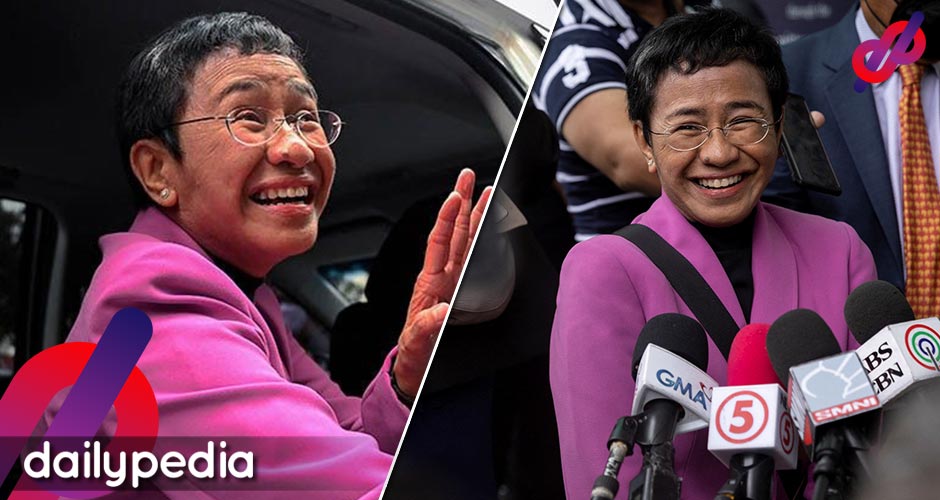 "Today, facts win, truth wins, justice wins," said Ressa, who if convicted could have been jailed for up to 34 years.
The Rappler CEO and Nobel-winning Filipino journalist was facing 34 years but was exonerated.
The recent legal victory for Ressa marks the conclusion of a case that began in 2018. In that case, the Philippine government had accused her and her news organization, Rappler, of evading tax payments through partnerships with foreign investors. The charges were related to the issuance of financial instruments, known as Philippine Depositary Receipts, to foreign investors Omidyar Network and North Base Media, for which the government claimed 141.86 million pesos (£2.1m; $2.58m) was not reported.
Nobel laureate & Rappler CEO Maria Ressa holds back tears as she celebrates her court victory today. "Today, facts win, truth wins, justice wins," adds her acquittal isn't just for Rappler "but for every Filipino who has ever been unjustly accused." @straits_times pic.twitter.com/ktrYpHOqcR

— Mara Cepeda (@maracepeda) January 18, 2023
Ressa has been the target of legal action launched by the Philippine government under former leader Rodrigo Duterte. The accusations against her and her news organization were seen as an attempt to silence critical voices and stifle press freedom in the country.
Ressa and Rappler denied the charges and stated that the transactions involved legitimate financial mechanisms that do not generate taxable income. They also argued that the case was politically motivated and part of a wider effort to silence independent media in the Philippines.
In its decision, the Philippines' Court of Tax Appeals said the prosecutors had failed to prove their guilt beyond a reasonable doubt. It concluded that Ressa and Rappler did not gain from the transactions. This decision is being hailed as a victory for press freedom and a vindication for Ressa and her organization. The acquittal of Maria Ressa and Rappler is a positive step towards protecting the freedom of the press in the Philippines.
After the verdict was announced, Maria Ressa, spoke to reporters and said that the decision was a win for "everyone in the Philippines who has ever been falsely accused." She reiterated, "These charges were politically motivated, they were incredible to us, a brazen abuse of power, and meant to stop journalists from doing their jobs. These cases are where capital markets, the rule of law, and press freedom meet."
Filipinos celebrated Ressa's acquittal.
Wow! JUDICIARY on a roll ✊ first the SC ruling on JMSU w/ CHINA, and now Maria RESSA's ACQUITTAL! May this be the beginning… 🇵🇭💜

— Richard Heydarian (@Richeydarian) January 18, 2023
In every charge, Rappler does what it always does. We get to work, we report the story. So it took us a while to realize that 'Oh, we're allowed to celebrate.' And as that sunk in also comes the validation that you do not need to duck, no need to cower, you just fight, & you win.

— Lian Buan (@lianbuan) January 18, 2023
Tnx Tax Court for vindicating the innocent. Let's now go for the tax evaders. Yung me utang na estate tax https://t.co/AsLyGtDByi

— Teddy B. Baguilat (@TeddyBaguilatJr) January 18, 2023
I applaud the decision by the Court of Tax Apprals to junk the tax case against Maria Ressa and Rappler. May this good news be followed by further dismissals of the cases against the Nobel laureate – as well as those against Leila de Lima and other prisoners of conscience.

— Gideon Lasco (@gideonlasco) January 18, 2023
Truth wins. Fact wins. Courage wins. Driving back to office with @mariaressa @bethfrondoso and our CFO Fel Dalafu, who testified during the 4-year trial. #HoldtheLine @rapplerdotcom pic.twitter.com/yQ1m1PfkQa

— Glenda Gloria (@glendamgloria) January 18, 2023
[Statement] A win for journalists and the rule of law

The National Union of Journalists of the Philippines welcomes the acquittal of Maria Ressa and Rappler Holdings Corp. at the Court of Tax Appeals. pic.twitter.com/CJ2SWnH2MO

— NUJP (@nujp) January 18, 2023
Congratulations @mariaressa on your legal victory. Amid the lies and the oppression, we remain hopeful that truth and justice will always prevail. Those behind the filing of unfounded cases must be held accountable for their actions.

— Chel Diokno (@ChelDiokno) January 18, 2023
Truth wins. pic.twitter.com/QQ9fX1tkAc

— Reb Atadero (@rebranger) January 18, 2023
Ressa's attorney, Francis Lim, stated that if the transactions involving Philippine Depositary Receipts had been considered taxable income, it could have had a negative impact on other companies looking to raise capital. The National Union of Journalists in the Philippines also commented on the case. They said it demonstrated a growing trend of using the legal system for retaliation and intimidation against journalists and members of civil society.
Despite Wednesday's acquittal of tax evasion charges, Ressa and Rappler still face several active court cases including an appeal against the 2022 closure order. In addition, an appeal by Ressa and former Rappler journalist Reynaldo Santos Jr. against convictions for cyber libel, plus a tax case against Ressa and Rappler.