Filipino fans are still reeling from the disappointment of "Miss Universe Philippines" 2022 Celeste Cortesi not advancing to the semifinals, thereby ending the Philippines' 12-year streak of having a representative in the semifinals which included two wins.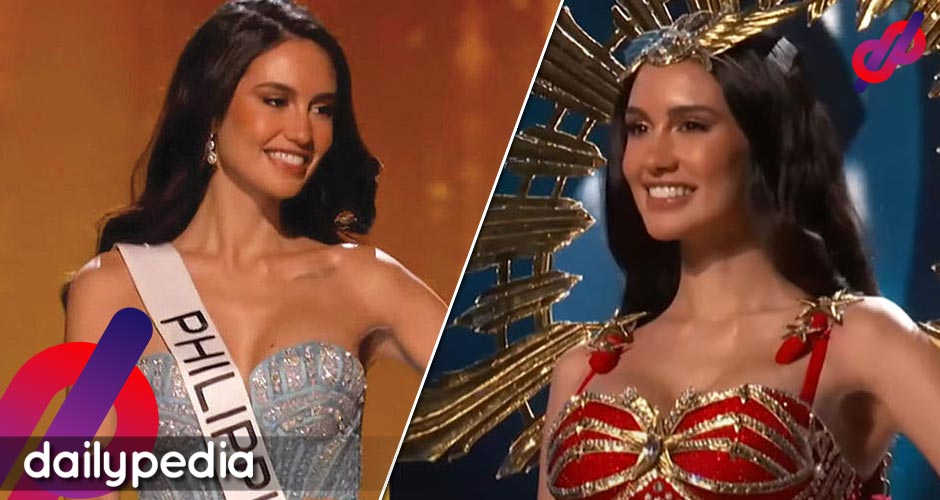 Miss USA R'Bonney Gabriel, who is of Filipino-American descent, was crowned the winner of the pageant and received the diamond-sapphire Mouawad crown. Amanda Dudamel of Venezuela and Andreína Martínez of the Dominican Republic were named first and second runners-up, respectively.
This pageant was the first edition under the newly acquired ownership of a Thai businesswoman and Chief Executive Officer of JKN Global Group, Anne Jakrajutatip.
Despite the outcome, Filipinos showed their support for Celeste Cortesi on social media during the pageant.
Shamcey Supsup, the National Director of Miss Universe Philippines and the 3rd runner-up in Miss Universe 2011 praised the efforts of Cortesi. She said Cortesi should be proud of her performance and that she did not make any mistakes during the competition.
"I'm sure that Celeste really worked hard, day and night, to bring home that crown, and for that, she should be proud of herself," Supsup said in her interview with ABS-CBN reporter Dyan Castillejo.
"I talked to her the morning after, and I assured her that wala siyang ginawang mali, and that she should not blame herself for the results," she added.
Supsup mentioned that she was surprised by the outcome of the pageant, but also acknowledged that there are factors such as the judgment of the judges and the direction of the Miss Universe Organization that are beyond the control of the Miss Universe Philippines Organization and Cortesi.
"As I've told her, sometimes, it's really luck. It's destiny. The most important thing is that the Filipino people, they're all very proud and they all think she deserves a spot in the finals night," she said.
Fellow Miss Universe contestant MJ Lastimosa also felt sympathy for Cortesi.
I think this year's edition is heavy on advocacy. Miss Universe is exciting for this very reason, they don't stick with the same pattern every year.

— MJ Lastimosa (@MJ_Lastimosa) January 15, 2023
Miss Universe 2015 Pia Wurtzbach also joined in showing support for Cortesi.
We know you gave it your all, Celeste. We are very proud of you 💙🇵🇭

— Pia Wurtzbach | yourhighness.eth (@PiaWurtzbach) January 15, 2023
We are proud of you, Celeste! ✨
🇵🇭 #MissUniverse #Darna ❤️‍🔥 pic.twitter.com/DqeyBfW4Jw

— JRB Creative Production (@JRBcreativeprod) January 15, 2023
But seriously, I guess the new era of MU is not only just about self-transformation & personal growth. Dapat may relevant advocacy for community transformation na dala-dala ang kandidata. Literal na queen of and for the people.

— JM Dangane,MD (@jmdanganemd) January 15, 2023
Huwag niyo naman isisi kay BlengBlong yung first time in over a decade eh nasira yung top 16 streak ng Pinas sa Miss Universe. Pero oo nga, may sa malas talaga yan si Alamano.

— Gerry Cacanindin (@GerryCacanindin) January 15, 2023
I love you, Celeste Cortesi ✨

— jasper (@monroejaspers) January 17, 2023
WHAT A PITY(SAYANG) CELESTE DIDN'T MAKE IT TO TOP 16! CONGRATS STILL CELESTE FOR REPRESENTING THE PHILIPPINES!😣☹️😞🙏

— @AKIMBO_888 (@AKIMBO_888) January 15, 2023
Meanwhile, actress and Quezon City councilor Aiko Melendez did not approve of a post made by an online publication on their Instagram account. A publisher called Celeste's failure to reach the semi-finals 'The End Of An Era'.
According to Melendez, the post seems to pour salt on the wound of the Philippines' representative in the 71st Miss Universe pageant.
"Dear Celeste, you represented well and you deserve big love not just from me but from all of your countrymen as well. Bravo! Napakaganda mo at napahusay ng performance na pinakita mo," Melendez concluded.