Ten flight attendants from Philippine Airlines (PAL) are facing consequences after they attempted to bring in onions and fruits they had taken with them on a flight from the Middle East without proper clearance.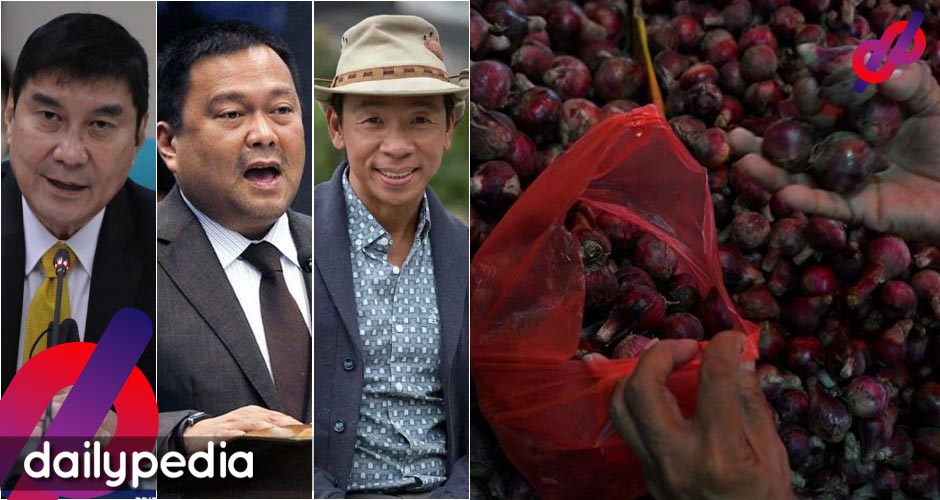 According to the Bureau of Customs (BOC), agricultural products were discovered in the attendants' luggage when they arrived at Ninoy Aquino International Airport (NAIA) from Dubai and Riyadh on January 10th.
The BOC confiscated the products as they had no import permit/clearance from the Bureau of Plant Industry (BPI). In compliance with the Customs Modernization and Tariff Act, the importation of plant products is considered "Regulated Importation" and requires prior clearance or permit from the relevant government regulatory agency.
"Further investigation is underway for the charges of Smuggling for violation of the Customs Modernization and Tariff Act and Presidential Decree 1433 for Violation of Plant Quarantine Law by Customs and Bureau of Plant Industry against the 10 flight crew of Philippine Airlines," the statement read.
The statement read, "The flight attendants also exhibited unruly behaviors by stomping/stepping and destroying/crushing the said products without permits in public view upon being informed of their violations."
PAL spokesperson Cielo Villaluna stated that they had already initiated an investigation into the 10 flight attendants involved.
"Philippine Airlines does not condone any violation of customs regulations. We will impose the appropriate disciplinary sanctions subject to the results of the investigation. We are fully cooperating with the customs authorities on this matter. We reiterate to all our personnel the need to adhere strictly to customs regulations at all times," Villaluna said.
The incident occurred at the same time as criticism of the government for its alleged inability to regulate the price of onions in the country. This price reached P720 per kilo last month. This high price has been the subject of jokes and memes on social media. The Department of Agriculture has acknowledged that the cost of onions has become unmanageable. It announced that over 20,000 metric tons of onions would be imported to bring down the price.
Meanwhile, several senators have spoken out against probing the ten employees.
Senators JV Ejercito and Raffy Tulfo have expressed their concerns about the perceived inconsistency in punishment for the PAL crew members. This is in comparison to major corporations that were not held accountable.
"'Yung PAL crew, nagdadala 'yan ng pasalubong for personal consumption. Dati, mansanas, ubas, pabango, sapatos. Ngayon, sibuyas na ang kanilang pinapasalubong sa kanilang mga pamilya. So, this is already a cause for alert," Ejercito said during the Senate committee on agriculture, food, and agrarian reform hearing.
Ejercito mentioned that the value of the onions confiscated from the airline crew members was between $100 and $150.
"Ito papatulan natin pero 'yung mga big-time na cartel, smuggler, protektor, nakakalusot?" he asked.
Weather anchor-TV host Kim Atienza said Senator Ejercito has a point.
Here are some of the netizens' tweets about this issue:
May point si sen. https://t.co/loK7iU1vFm

— kim atienza (@kuyakim_atienza) January 16, 2023
Hinarang ng mga awtoridad sa paliparan ang sampung flight attendants ng Philippine Airlines (PAL) dahil sa mga nadiskubreng sibuyas, lemon, strawberries at blueberries sa kanilang mga bagahe. Anong kaso illegal possession of golden onion? pic.twitter.com/dwAhKrv1Hq

— Eden💄 (@EDENAGU43721338) January 14, 2023
10 PAL flight attendants will be sued for bringing home onions from the Middle East. While the Justice Sec.'s son who was caught with P1.3M worth of drugs is acquitted. Where is the fairness in that? The big fish is let go and the small ones are sued or worse even killed. 🤬

— Carmela💗 (@CarmelaEHon) January 16, 2023
10 PAL crew charged with smuggling for bringing in 27 kgs of onions and other food items from abroad

The real tragedy: we have reduced ourselves to procuring food illegally because our dumbass government failed in its mandate to control their prices.#gfybbm

— Robbie Meriales (@RobbieMeriales) January 14, 2023
Question.

If i brought in onions, cooked onions, can i be arrested like the #PAL crew?#mema

— trulycurlypuppy (@hairypuppy) January 17, 2023
"Ang kakapal ng mukha niyo! Pinahiya niyo pa itong mga airline crew…hulihin niyo ang mga big-time smuggler!"

Sen. Raffy Tulfo slams the Bureau of Customs after it seized the onions & other agri products that some PAL crew members brought in from Riyadh and Dubai on Jan. 10 pic.twitter.com/qR3ifRPtMJ

— Hana Bordey (@HanaBordey) January 16, 2023
During his questioning of the Customs official present during the Senate hearing, Senator Tulfo asked, "…pinaghuhuli 'nyo itong mga airline crew, hinarang 'nyo pampasalubong lang…Bakit 'yung malalaking big-time smugglers na paulit-ulit na binabanggit, hindi 'nyo pinaghuhuli at pinagkukulong?" Tulfo declared, "Dapat priority 'nyo 'yung mga big-time [smugglers]. Bakit hindi 'nyo paghuhulihin? Siguro nasa opisina 'nyo palagi. This is unacceptable."