Director Floy Quintos and beauty queen Patricia Javier gave dissenting opinions on actress Giselle Sanchez's explanation for playing the late former President Corazon "Cory" Aquino in the movie Maid in Malacañang (MIM).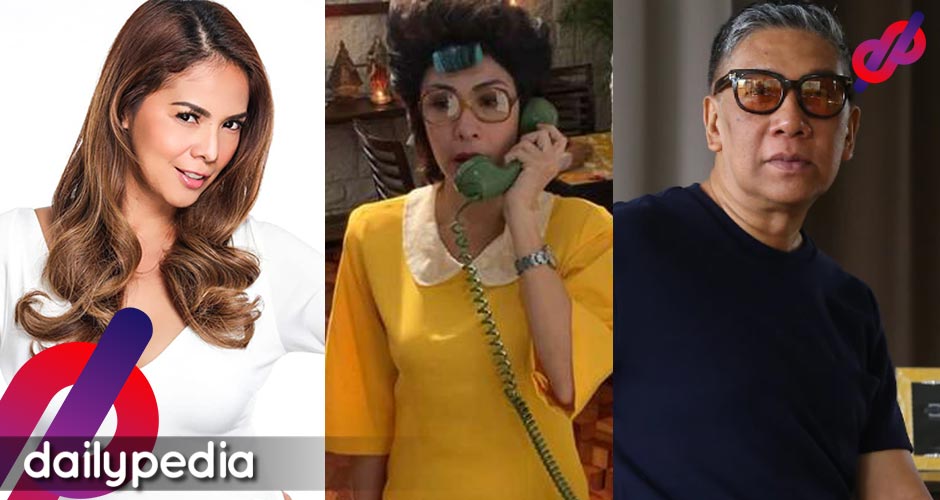 The film's trailer featured Aquino playing mahjong with nuns when she asked for support in the Carmelite Monastery in Cebu City amid the infancy of the 1986 EDSA People Power Revolution.
Sister Mary Melanie Costillas, the convent's prioress, called the scene "malicious" as did the millions who watched it. Costillas said the film portrays fatal historical inaccuracies and called out the directors for failing "to gather information on what really happened during Aquino's stay."
On Facebook, Sanchez shared an article she wrote for her column Gossip Girl in Manila Bulletin on August 1 explaining why she accepted the role of Cory Aquino.
Sanchez said she has longed for an opportunity to work with director Darryl Yap, quoting Sen. Imee Marcos' statement saying that "Art should disturb, it should confuse, it should provoke, it should seduce and it should agitate."
Director Floy Quintos was one of the many who criticized Sanchez, saying that the film is "in no way art."
"It is not the work of artists, but of provocateurs who simply want to gain likes, views, instant fame and notoriety. Art has nothing to do with it at all," Quintos told Sanchez. "Please just stop using the term, and the argument that your movie is Art since it disturbs and agitates. Your movie stops there." he added.
Quintos couldn't understand why a film like MIM can even be considered 'art.'
"How can a movie that is already condemned for falsification of history, for an overwhelming bias and for sheer bad taste, possibly be art?" he said.
Quintos said Sanchez should've just admitted that she needed the work instead of trying to justify her decision.
"Art has nothing to do with your choice. Just say you needed and wanted the work. At least, you will have maintained some integrity," he said.
However, model and actress Patricia Javier defended Sanchez, arguing that she was just doing her job as an actress and that it's the public's decision to believe whatever they want to believe.
Sanchez thanked Javier for her "support." Her reply garnered tons of laughing emojis as well.
https://twitter.com/gladJAYtor/status/1554375608980738049?s=20&t=YHr3VGtLvGcjjEWrXoLavQ
Joel Lamangan, another renowned director, also blasted MIM. He pleaded with artists to not join those who "help cover up the truth."
Martial law critics say MIM is a huge attempt to distort the truth. The film is set during the last three days of the Marcos family in the Palace before being ousted in 1986.
Yap ignored criticisms and is overall satisfied with the "attention" the film received.
Cebu Governor Gwen Garcia, who supported Pres. Bongbong Marcos' presidential campaign, said she backs the nuns on the issue.