Two new exciting vlog entries are set to premier at Senator Imee Marcos' YouTube channel this weekend.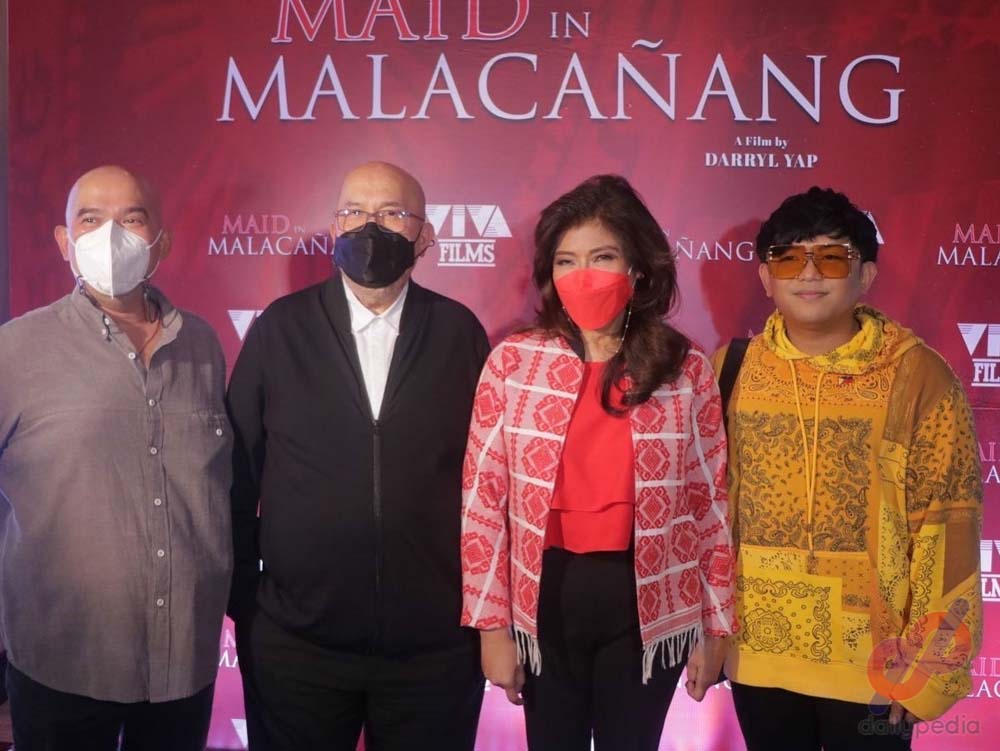 Get the hottest inside scoop on the grand media conference of Maid In Malacañang – the much-talked about and arguably the grandest movie of the year – as seen through the eyes of Senator Imee, who is known to be a passionate and staunch patroness of the Philippine film industry.
The vlog offers an all-access pass to the press conference featuring the stars of Maid In Malacañang such as Ruffa Guttierez, Elizabeth Oropesa, Karla Estrada, Beverly Salviejo, Cesar Montano, Diego Loyzaga, Kiko Estrada, and Cristine Reyes.
Watch controversial director Darryl Yap, producer Vincent Del Rosario and Viva Films' patriarch Vic Del Rosario as they answer the juiciest questions from the entertainment press. Viva Films released the movie trailer a few days before the media launch at Manila Hotel on Sunday, July 17.
"Maid In Malacañang was initially just a playful idea between Darryl and I," says Imee. "And then it morphed into the project that it is today. I'm both excited and nervous about this movie and I'm really hoping for the support of the public once it hits theaters this August."
Meantime, Imee continues with her Davao sojourn as she checks out Matina Town Square where she sampled the absolutely delicious Durian coffee. She also visited Magsaysay Fruit Vendors Association where she tried the many variants of Davao's famed Durian.
Fashionistas, on the other hand, are in for a treat as she met up with Davao-based fashion designer Edgar Buyan who created the elegant ensemble that she donned in the inauguration of Vice President Sara Duterte, and capped her Davao crawl at Cecil's Bakeshop and T'nalak Home.
Subscribe to https://www.youtube.com/c/ImeeMarcosOfficial/featured and be updated on the spiciest buzz about Maid In Malacañang and discover the coolest spots in Davao City.