Rita Avila doesn't understand why many are against former vice president Leni Robredo's "Angat Buhay Foundation."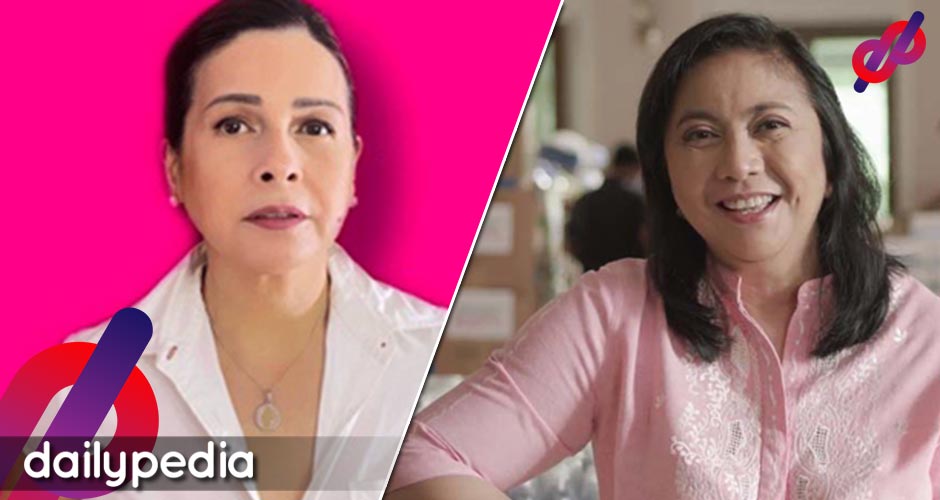 Avila, a certified kakampink, defended Robredo from critics who had nothing to do but attack the Naga native.
"Bakit pilit nilulubog ang pag-aangat sa buhay ng mga Pilipino?" Avila wrote on Facebook.
She asked why everything is so backward these days.
"Bakit pilit na hinahanapan ng mali ang maliwanag na tama samantalang ang maliwanag na mali ay hindi makita?"
Avila also brought up the historical revisionism happening today.
"Iba na ang panahon ano? Ang katotohanan ang kasinungalingan. Ang kasinungalingan ay katotohanan," she added.
Earlier this month, Robredo's team launched the Angat Buhay Foundation NGO, focusing on health, education, disaster relief, rehabilitation, and community involvement.
The NGO has formed partnerships with several organizations to address mental health, education, and nutrition needs. The agreement with the Negrense Volunteers for Change (NVC) Foundation Inc. seeks to implement a home-based, six-month nutrition program for malnourished children five years old and below.
"The program aims to address the problems of malnutrition and undernutrition, especially during the formative years of a child's growth and development, as well as fill in the gap in terms of the nutrition of pre-school aged children," the organization said.
The agreement with Adarna House promises to donate 50 percent of the sales of Dancing Waters, a storybook about Robredo. The NGO also partnered with Project: Steady, which will conduct mental health decompression sessions for the NGO's staff, partners, and volunteers.
Robredo recently announced that the Bayanihan e-Konsulta would also be making a comeback.
"Dahil sa pagdami na naman ng Covid cases dito sa atin, magbubukas pong muli ang Bayanihan e-Konsulta!" she said.