Unlike some Filipinos, Karen Davila couldn't see why fellow broadcaster Erwin Tulfo shouldn't be the new Department of Social Welfare and Development (DSWD) chief.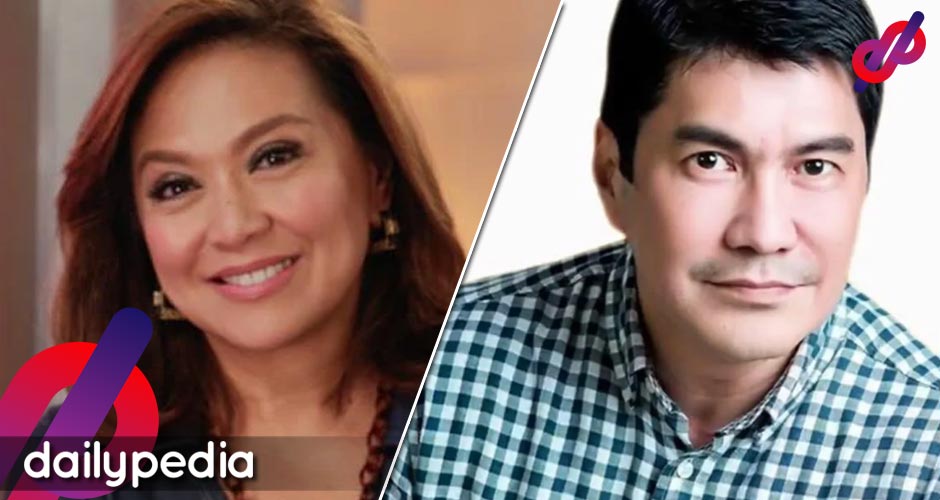 Shortly after president-elect Ferdinand 'Bongbong' Marcos Jr. tapped Tulfo to head the said department, netizens questioned the dictator's son's promise of becoming a 'serious' leader given the broadcaster's qualifications.
The appointment of Tulfo as DSWD Sec is a big insult to all development professionals and to the practice itself!

As early as now, I'm anticipating already how they will weaponize DSWD para ipitin ang mga NGOs and how they will maximize gov't resources for their own benefit.

— RJ Naguit 🌹 (@docrjnaguit) May 30, 2022
The public wanted to see someone with an extensive background in social work as opposed to Tulfo, who does his version of helping the masses.
ERWIN TULFO AS DSWD SECRETARY?

Whyyyy???

Aren't our Registered Social Workers who had better experience in the field more suited for the role?

This is like a big slap to our professionals who went through thick and thin just to be Social Work practitioners.

— Mathilde⁷ 🌸🐳🐙 (@yen_lestrange) May 30, 2022
Erwin Tulfo once cussed-out DSWD Sec. Rolando Bautista (and threatened to slap him and shove his face into a toilet). Bautista is a highly decorated Lt. Gen; a combat veteran and the former Commanding General of the AFP.

Now Tulfo is about to replace him. Ang sakit.

— Alan S. German (@PersuasionAI) May 30, 2022
Aside from having questionable qualifications, Tulfo also engaged in red-tagging activities.
Erwin Tulfo is a red-tagger. The incoming DSWD Secretary is a dangerous man. pic.twitter.com/Eipv6M2zov

— Jayeel Cornelio (@jayeel_cornelio) May 30, 2022
"He has been in the public service doing social work in three decades, and was awarded best public service program host. He is known for his involvement in covering and helping Filipinos here and abroad through his socio programs and partnerships with other organizations," incoming press secretary Trixie Cruz-Angeles announced on Monday, May 30.
Tulfo sent his gratitude to Marcos for allowing him to be a public servant.
"Alam ko na maraming trabaho ang naghihintay sa DSWD. Ang tanging maipapangako ko lamang ay sisikapin ko na matugunan ang mga pangangailangan ng ating mga kababayang mahihirap at nangangailangan," he wrote on facebook.
Despite possible backlash, Davila is excited to see Tulfo's "immediate assistance" would translate to as DSWD chief.
#ANCHeadstart 🇵🇭 I have worked with Erwin Tulfo in ABSCBN, talagang tunay sa puso nila ang public service. If the Tulfo brand of "immediate assistance" can be brought to the DSWD – that would be great!

I wish you well Erwin! https://t.co/tMj11QVWtr

— Karen Davila (@iamkarendavila) May 31, 2022
Tulfo also promised that he'll be someone who the people can reach easily.
"I will be a secretary on the ground. I will be a secretary people can touch, people can talk to," Tulfo said over ABS-CBN News Channel. "I think I have to be on the ground just to assure that I am here. The government is here. The government is watching. The government is helping. And we are here. All the help is here. So I have to be on the ground."
Tulfo is more than open for journalists to call him out on his lapses once he officially becomes DSWD chief.
"I would encourage other journalists and media people to call my attention. For example, kapag hindi nakakarating 'yong ayuda with DSWD in times of calamity," Tulfo stressed. "Definitely, we'll be working hand in hand with the media people kasi sila 'yong on the ground…Sila 'yong nakakakita eh. So, I would need their help."
Once installed, Tulfo's priority would be to establish "quick reaction team" that will aid communities during disasters.
"Ang target namin, we should be there before the 24th hour…We will be coordinating with other agencies para matugunan kaagad 'yong mga pangangailangan ng mga kababayan natin (to immediately address the needs of our countrymen) and [they would] not have to wait a day or two," he explained.
"I will be inspecting that area, making sure that evacuation centers are ready. Iyong mga food, mga relief are ready for distribution. So kapag tumama [iyong bagyo], I am there. I can supervise."
And like the outgoing Pres. Rodrigo Duterte, Tulfo vowed to resign should he not fulfill his promises in six to twelve months.
Tulfo hosted various programs during his time in ABS-CBN from 1990 to 2005.