Netizens called the attention of the Philippine Consulate in New York, as the man who asked VP Leni Robredo a selfie during her visit to the Big Apple, appeared to have been stalking staking her.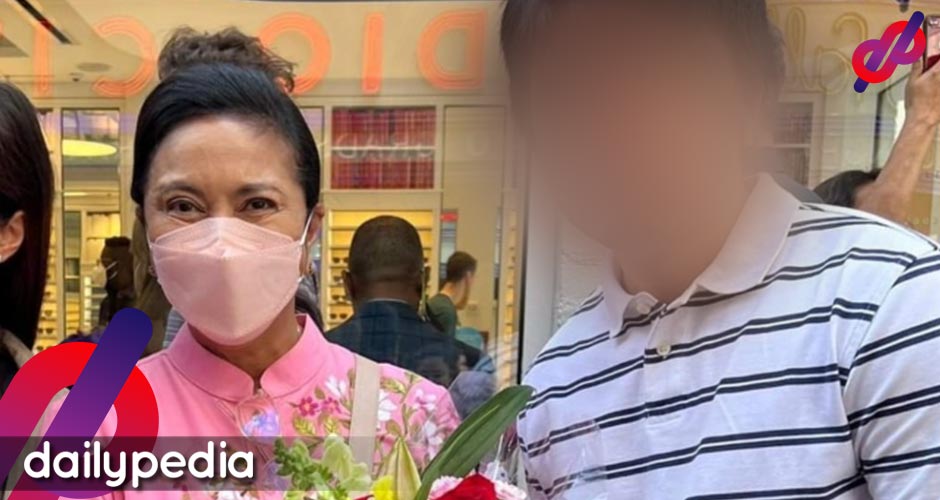 They say 'a fish gets caught by its mouth'. A certain Ernest Leigh may not be a fish, but he was brought to a bad situation, because of his mouth—a foul one should I say. Had he not decided to stalk Vice President Robredo, ask her for a photo, and then post it on social media to make her appear bad, he surely would not have been dragged on social media. The man's actions also prompted netizens to call the attention of authorities and to delve into his immigration details.
On Twitter, @diwatabea tagged the New York Police Department to report the guy's suspicious behavior. "Hello @NYPDChiefOfDept we're afraid this guy named "Ernest Leigh" is stalking the Vice President of the Philippines while in New York City for her youngest daughter's graduation. They might still be in NY now and can you please at least check on this guy?" she said in her quote tweet to an original post that contains the man's photo with VP Robredo.
Another netizen, @bouncymeteror, reminded netizens that stalking is unlawful in the United States. "for the trolls planning to defend ernest leigh, let me remind you that stalking is a crime in the US" he shared in her tweet.
for the trolls planning to defend ernest leigh, let me remind you that stalking is a crime in the US

well-mannered pala ha

— 🍊 (@bouncymeteor) May 19, 2022
A twitter user with the handle @Simply_Clinton, meanwhile, shared the results of his researching about the man's identity. "To those who know how to, baka pwede ireport sa US Immigration si Ernest for stalking. He stalked VP Leni. Now that it was mentioned to him they will report him, bilis na nagdeactivate ng fb account. Yan po mga resibo against him" his tweet reads, which shows screenshots of the man's facebook account and posts.
Markus Villa posted a screenshot of a comment of another netizen who called out the man for being a TNT (tago nang tago) worker in America. "…4 years TNT!How can we report this guy to the Immigration authorities? This is troubling. He could've hurt VPLeni!  @NYPDnews @NYPDChiefOfDept  PH Vice President is visiting New York now, a possible illegal alien is stalking her" he said in his tweet.
Gaslighting 101. pic.twitter.com/phlOeObjae

— Gerry Cacanindin (@GerryCacanindin) May 21, 2022
The man, however, according to his latest post, denied the allegation and maintains that he works legally in the U.S. He also denied he was stalking VP Robredo.
#bbmconfessions#ddsconfessions
Ernest Leigh Bahala, Rey Joseph Pengson Nieto, and Esther Margaux Justiniano Uson. All photos taken in the USA. pic.twitter.com/Vuq8JCww4m

— BBM Confessions (@bbmconfessions) May 21, 2022
Recently-surfaced photos, showing his ties with Mocha Uson and Joseph Nieto aka Thinking Pinoy, who are both known as  Diehard Duterte Supporters (DDS), suggests there may be a deeper reason why he was following and maligning VP Robredo.