Shana Lumanog, 26, an advocate of trans rights and bank officer by profession of Rodriguez, Rizal, made rounds on social media after posting her tattoo experience on April 28, 2022.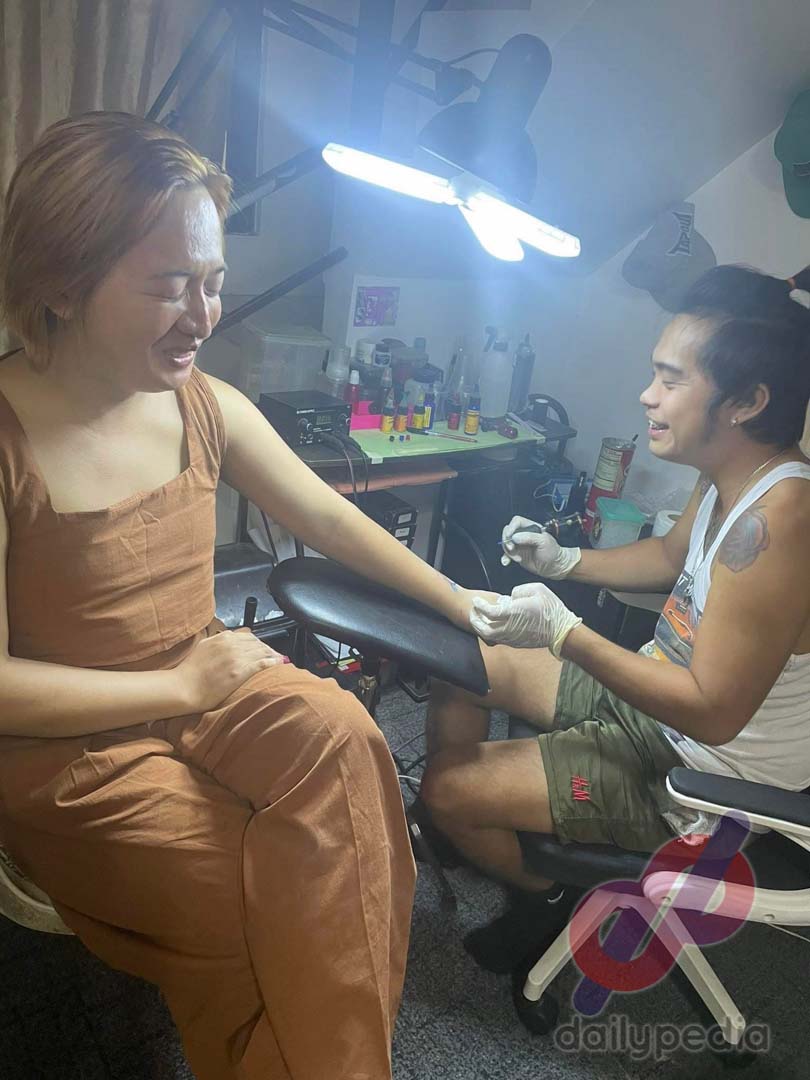 In the post, she shared her conversation with her tattoo artist Ian Jun Montañez during their tattoo session.
"Anong papa tattoo mo?" the tattoo artist asked.
"First time ko lang po gusto ko sana memorable at related to me," Lumanog promptly replied.
"Ahhh eto pumili ka," the tattoo artist said then handed her sample designs.
"Ayyy eto po kuya maganda toh ayan na lang po," she responded after choosing the design.
"Sige madali lang yan," the tattoo artist confirmed.
"Ma'am pisces ka pala February ka rin pinanganak. Same pala tayo ng zodiac sign," the tattoo artist revealed after the session.
"Ahhhh hala zodiac pala yon kuya taurus po ako," she explained in awe.
"Napaka unforgettable ng first tattoo ko
Hahahahha," she said amused by what happened.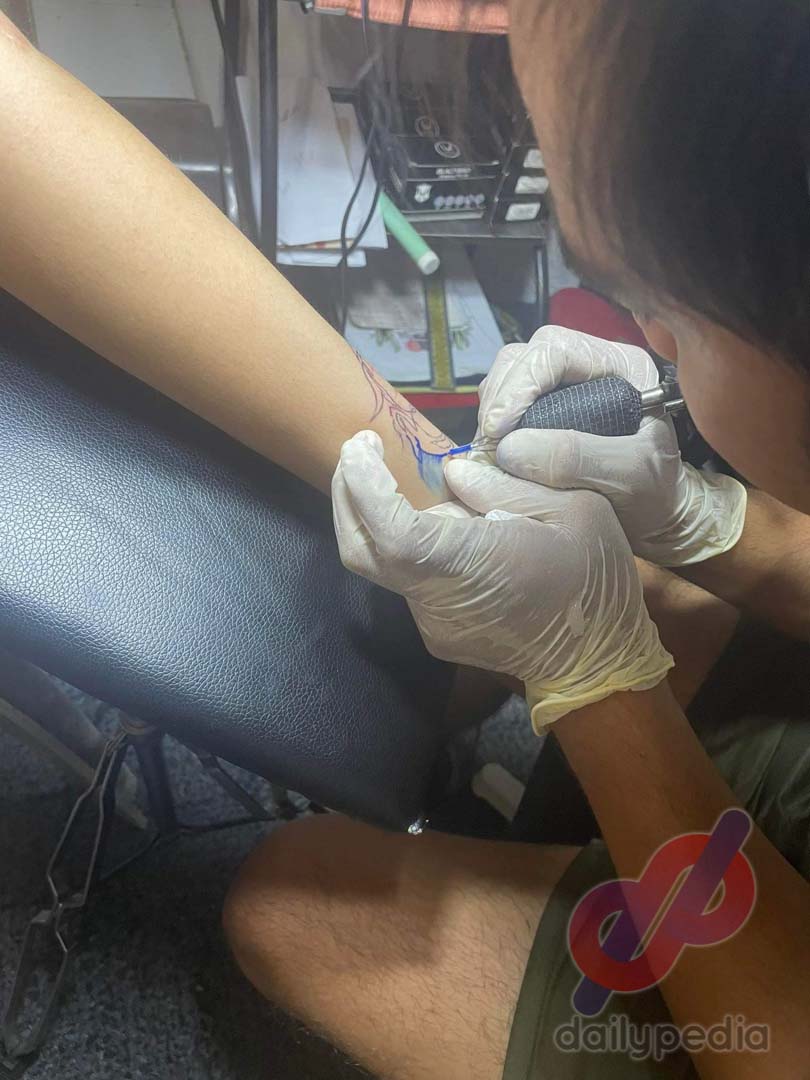 In an exclusive interview with dailypedia.net, when asked what made her decide to have a tattoo, she revealed that it was a long-time dream and wanted to break the stigma about tattoos.
"Ever since po I really want to have one epic nga lang in my first time hahaha!
"Tsaka I would like to break the stigma na kesyo may tattoo masamang tao.
"In fact, most of the people na kilala ko may tattoo ay successful on their chosen career and its a form of art of showing your identity and belief," Lumanog explained.
She was then asked about her feeling during the tattoo session.
"To be honest kala ko talaga masaket pero di pala kaya kung naghahanap ka ng sign eto na yon," she said.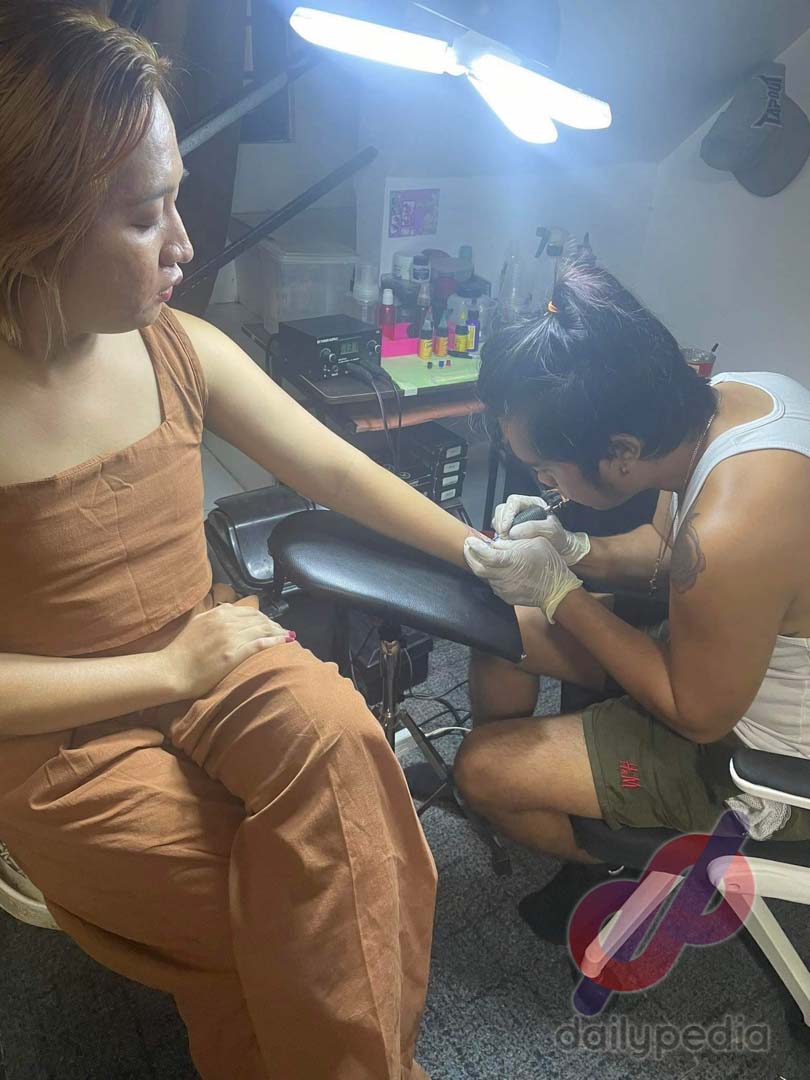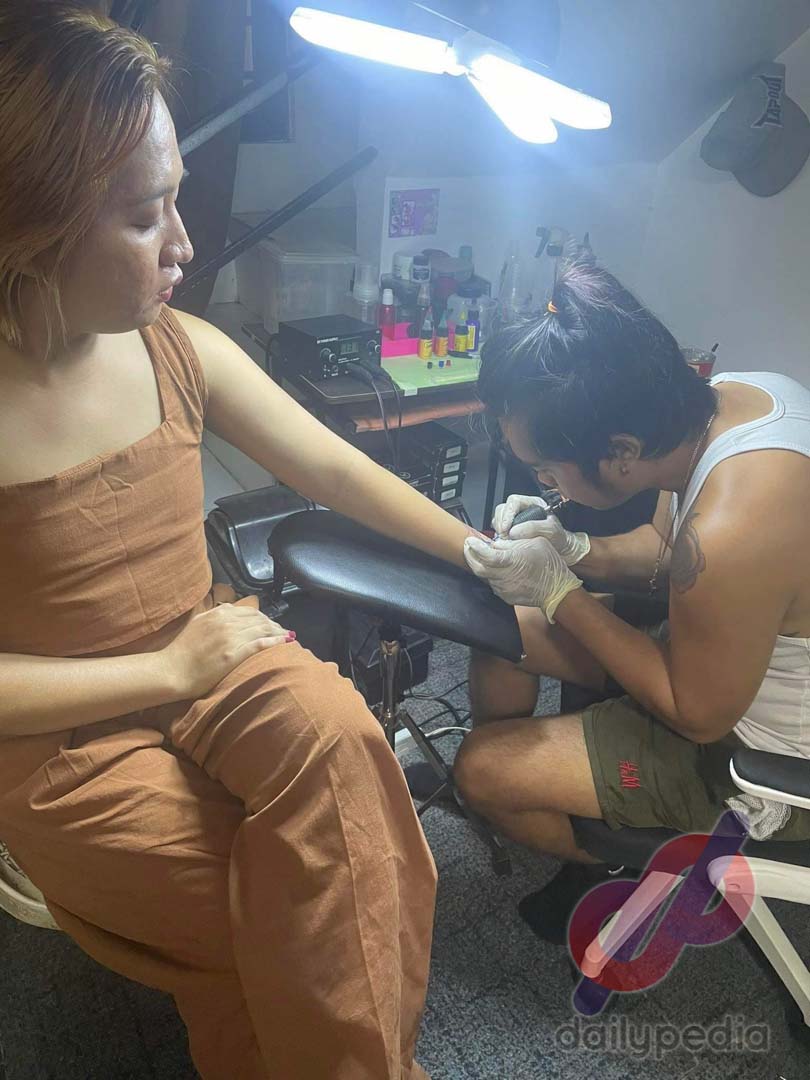 Finally, when asked about her first reaction after seeing the tattoo, she said that she got shocked that it was Pisces but still alright about it after knowing what it symbolizes.
"I was shock ng nalaman ko na pisces pala yon pero its good one naman its symbolize charm and prosperity," she shared.