The press conference held by presidential aspirants Norberto Gonzales, Isko Moreno, and Ping Lacson seems to have made Vice President Leni Robredo stronger in the voters' eyes.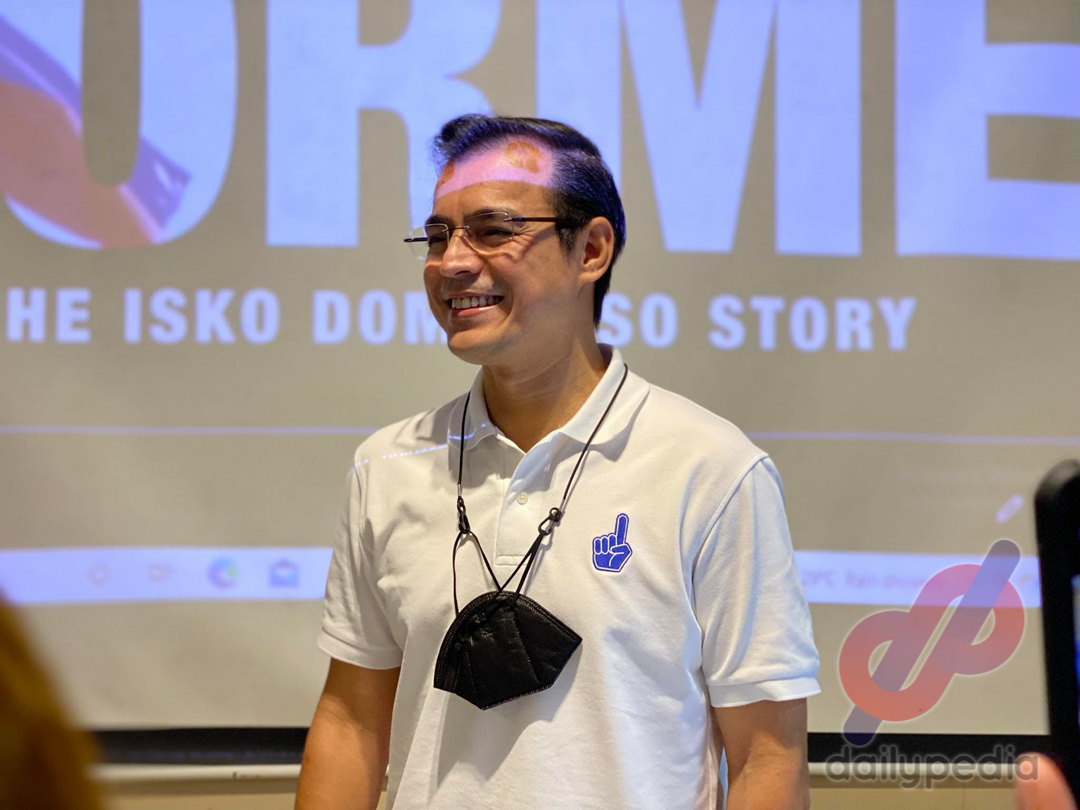 During the event, Moreno surprised even his supporters when he called on Robredo to withdraw from the presidential race because her strategies could do nothing to beat the dictator's son Ferdinand 'Bongbong' Marcos Jr.
"I'm calling for Leni to withdraw kasi whatever her doing is not effective against the Marcos. Withdraw, come and join us," said Moreno who trails Robredo by 16 percentage points in Pulse Asia's March survey.
Marcos is also up 32 percentage points over Robredo in the same survey.
Moreno urged the vice president to "be a hero" and make a "supreme sacrifice."
"Kung meron mang supreme sacrifice, 'yung number two should do and start initiating the supreme sacrifice," he said. 
"Let Leni withdraw. Withdraw, Leni, if you love your country. Kasi sila ang laban lang naman nila, laban lang kay Marcos."
People saw the Easter Sunday joint presser as an attempt to gang up on Robredo, the only woman running for the presidency. But Moreno's remarks produced more headlines which also showed why he doesn't deserve the top position in the country.
Because of the presscon, my sister is now switching from Isko to Leni. Thanks, @IskoMoreno and @iampinglacson!#IpanaloNa10ParaSaLahat pic.twitter.com/1mEpvlhvwC

— #LeniRobredo2022 #LeniKiko2022 (@vlbonite) April 17, 2022
Ako din may mga friends na nag switch to #LeniKiko yaayy thank you Lord 🙏🏼💗 https://t.co/PWbIG1FZym

— marietta subong (@pokwang27) April 17, 2022
https://twitter.com/BarakosForLeni/status/1515671080178163713?s=20&t=7xfX1T2mhRmWJiemEo1CMQ
Talked with some friends who are pro-Isko. After the presscon, they said that they are putting Leni as their top choice because they feel degraded. Salamat, Isko! #SwitchToLeni

— Ralph Abainza (@AbainzaRalph) April 17, 2022
i have a friend who just shifted from Isko to @lenirobredo . see?

— LeniLiwanagSaDilim (@sarggy) April 17, 2022
After the stunt, a volunteer group dedicated to Moreno's campaign also shifted their support to Robredo.
Thomas Orbos, Elmer Argaño, Rommel Abessamis, Philip Evardone, and Ed Cojuangco said that the three men involved "have taken the road of vindictive machismo attacking a lady."
"She is our best bet and we thought you would understand that you would be doing a great service to our country to have a united front," the group said, calling Moreno ungrateful.
"For someone who has not thanked us despite the voluntary help we have given to you, now we understand and regret whatever admiration we had for you," they said.
"If your joint statement was of any value for us it was nothing but a written obituary of your respective presidential ambitions," they added.
Moreno's chief strategist Lito Banayo said the aspirant's appeal to Robredo "was not a team call but an off-the-cuff comment."